Conservative radio host Rush Limbaugh told his audience on Wednesday that he is "embarrassed" he didn't have the "confidence" to predict that aspects of the University of Missouri protest were based on "hoaxes."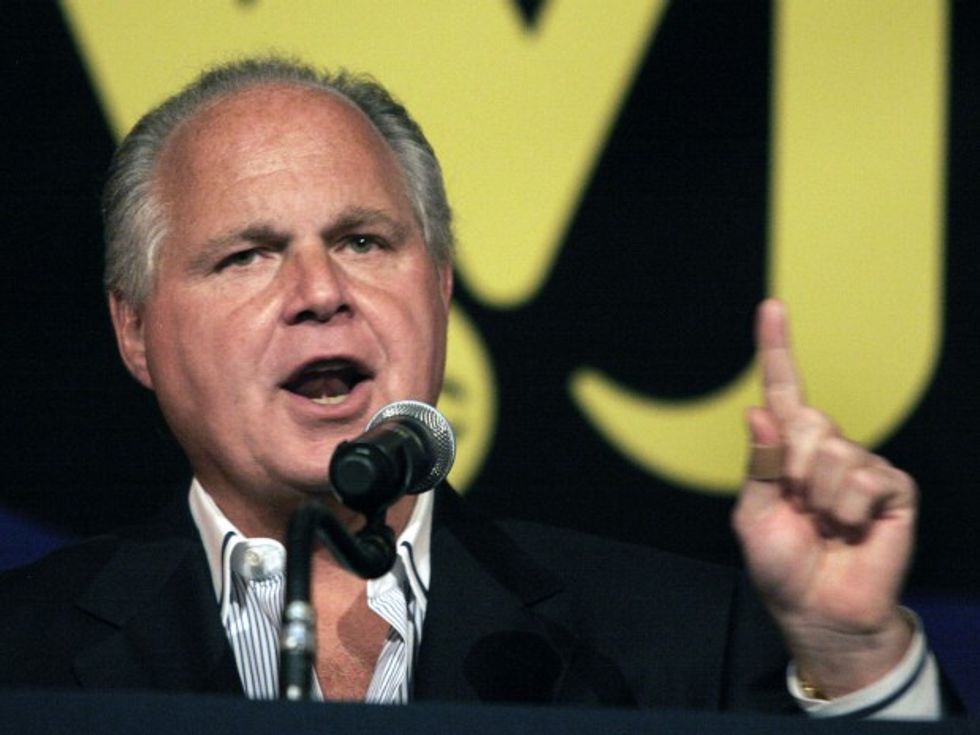 Bill Pugliano/Getty Images

Limbaugh made the comments after it was revealed that the university's student body president falsely reported a "confirmed" sighting of the Ku Klux Klan on campus. He also noted that a key figure in the protests, Jonathan Butler, comes from a very wealthy family.
"Look at all of the made-up -- totally made-up -- stories that not a shred of it is true on college campus," Limbaugh said. "Honestly, folks, I am a little embarrassed that I did not voice my suspicions that this wasn't real. I just didn't have the confidence to do it, I will admit it. This is a great lesson on how seductive standard, everyday media reporting is. Look, I'm not alone. Everybody bought into it. Everybody believed it."
Limbaugh criticized university officials and the media for not pushing back at all against claims of racism and discrimination on campus before taking action.
After weeks of racial turmoil forced the departure of the University of Missouri system's president and the Columbia campus' chancellor, the university has assured parents and students via email that administrators "are working toward real, enduring change" benefiting minority students.
---