A popular professor at the University of Missouri turned in his resignation Wednesday after igniting controversy when he refused to cancel class for students who claimed to feel unsafe visiting campus.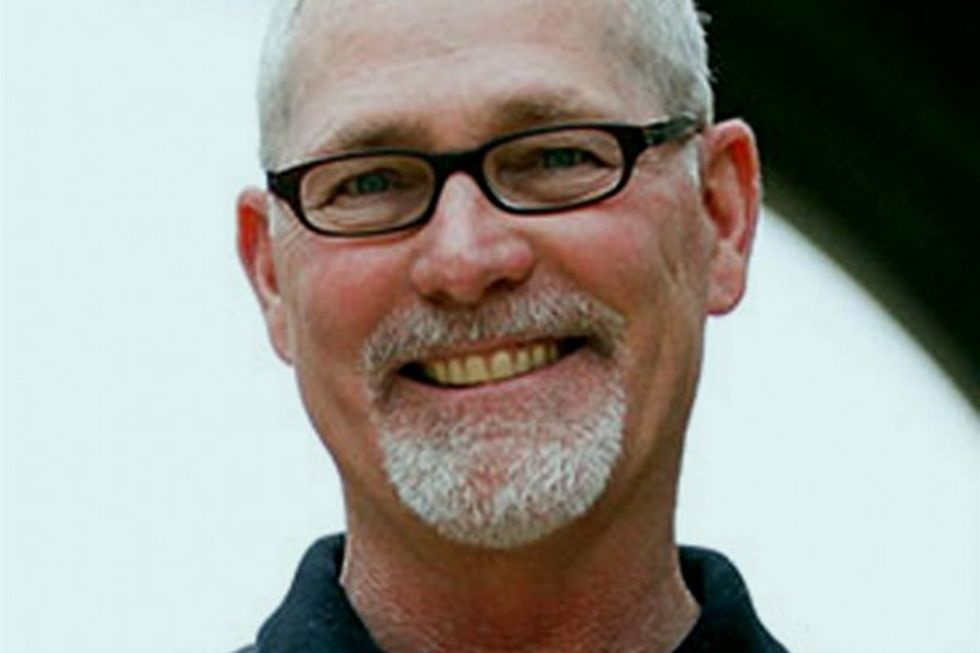 Image source: University of Missouri via NBC News
Dale Brigham, an associate professor of nutrition and exercise physiology, wrote in an email to his students that a previously scheduled exam would be held as planned.
"If you don't feel safe coming to class, then don't come to class," Brigham wrote his students in an email obtained by Campus Reform. "I will be there, and there will be an exam administered in our class," he continued, imploring his students to stand up to the bullies on campus. "If you give into bullies, they win. The only way bullies are defeated is by standing up to them."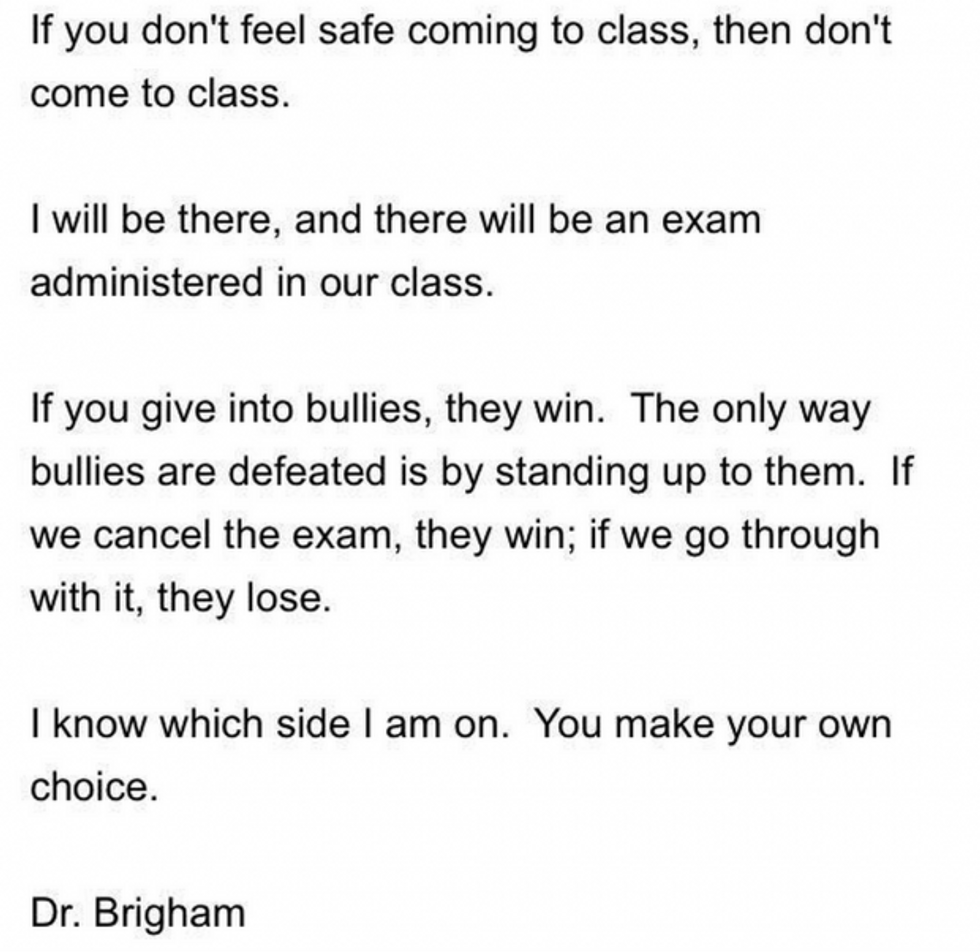 Image source: Campus Reform
Many students have said they don't feel safe visiting campus as racial tension increases following the resignation of the university president.
After sending the message to his students, Brigham faced intense backlash on social media. Students hurled insults at him while others called for him to be fired.
Facing pressure, Brigham sent a followup email to students notifying them that the exam had been canceled and he would resign his position.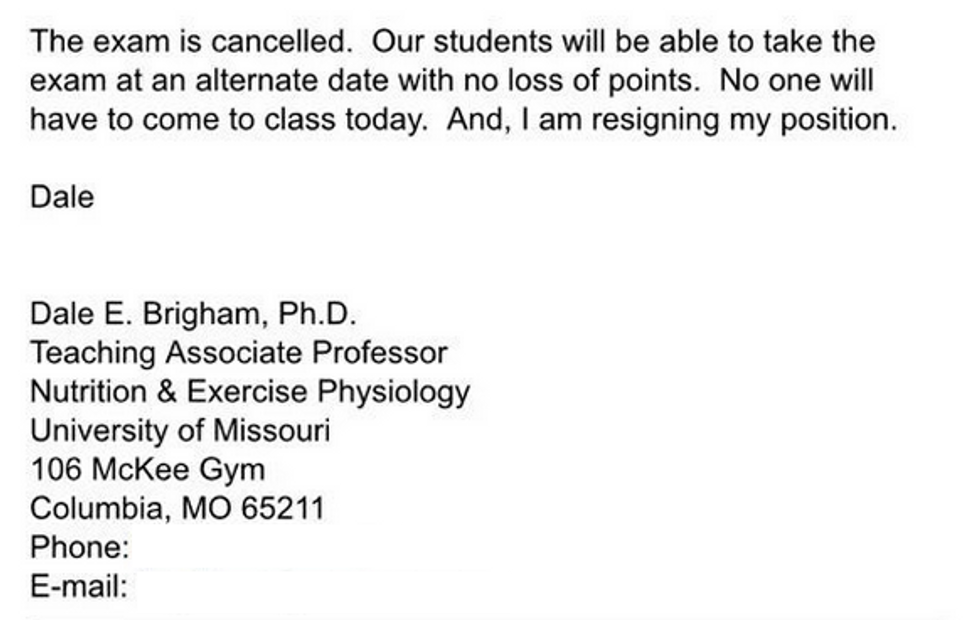 Image source: Campus Reform
A spokesperson for the university, however, told KOMU-TV that the school would not accept his resignation.
—
Follow the author of this story on Twitter and Facebook: