Though it has a wingspan of 9 feet, the 3-D-printed drone unveiled at the Dubai Airshow earlier this week only weighs 33 pounds.
It can reach speeds up to 150 mph thanks to its lightweight build, owed to specific materials and overall design, and its jet engine.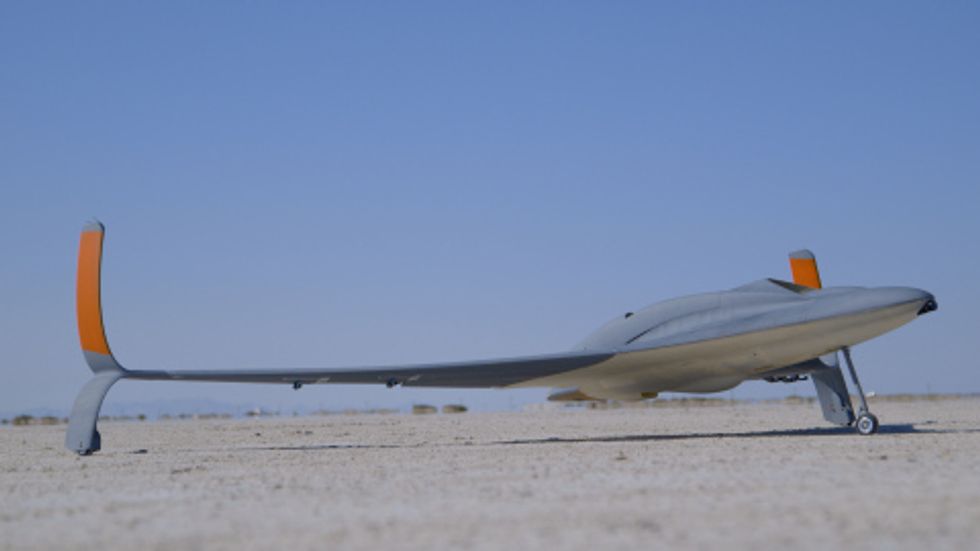 Image source: Stratasys
"A primary goal for us was to show the aerospace industry just how quickly you can go from designing to building to flying a 3-D-printed jet-powered aircraft. To the best of our knowledge, this is the largest, fastest and most complex 3-D-printed UAV ever produced," said Dan Campbell, aerospace research engineer at Aurora Flight Sciences, which made the drone along with the 3-D printing company Stratasys.
Watch the drone in flight:
According to a news release from the company, Campbell said in a statement that the 3-D printing technology allowed them to cut design and build time by 50 percent. Overall, the drone was made with 80 percent 3-D-printed parts.
Special techniques were used to make sure the drone's materials would be able to withstand the components they put on board.
"We elected to laser sinter the nylon fuel tank, and our thrust vectoring exhaust nozzle was 3-D printed in metal to withstand the extreme heat at the engine nozzle," Scott Sevcik, aerospace and defense senior business development manager at Stratasys, said in a statement.
"Because Stratasys is able to produce parts that meet the flame, smoke, and toxicity requirements set by the FAA, ULTEM has become the 3-D printing material of choice for many of our aerospace customers for final production applications," he continued.
The production of this drone using specialized lightweight materials can help reduce fuel use, thus lowering operational costs and environmental impacts, Sevcik said.