The Department of Homeland Security announced last week that it had awarded a multimillion-dollar contract for small radiation detection devices that could help find and stop nuclear threats.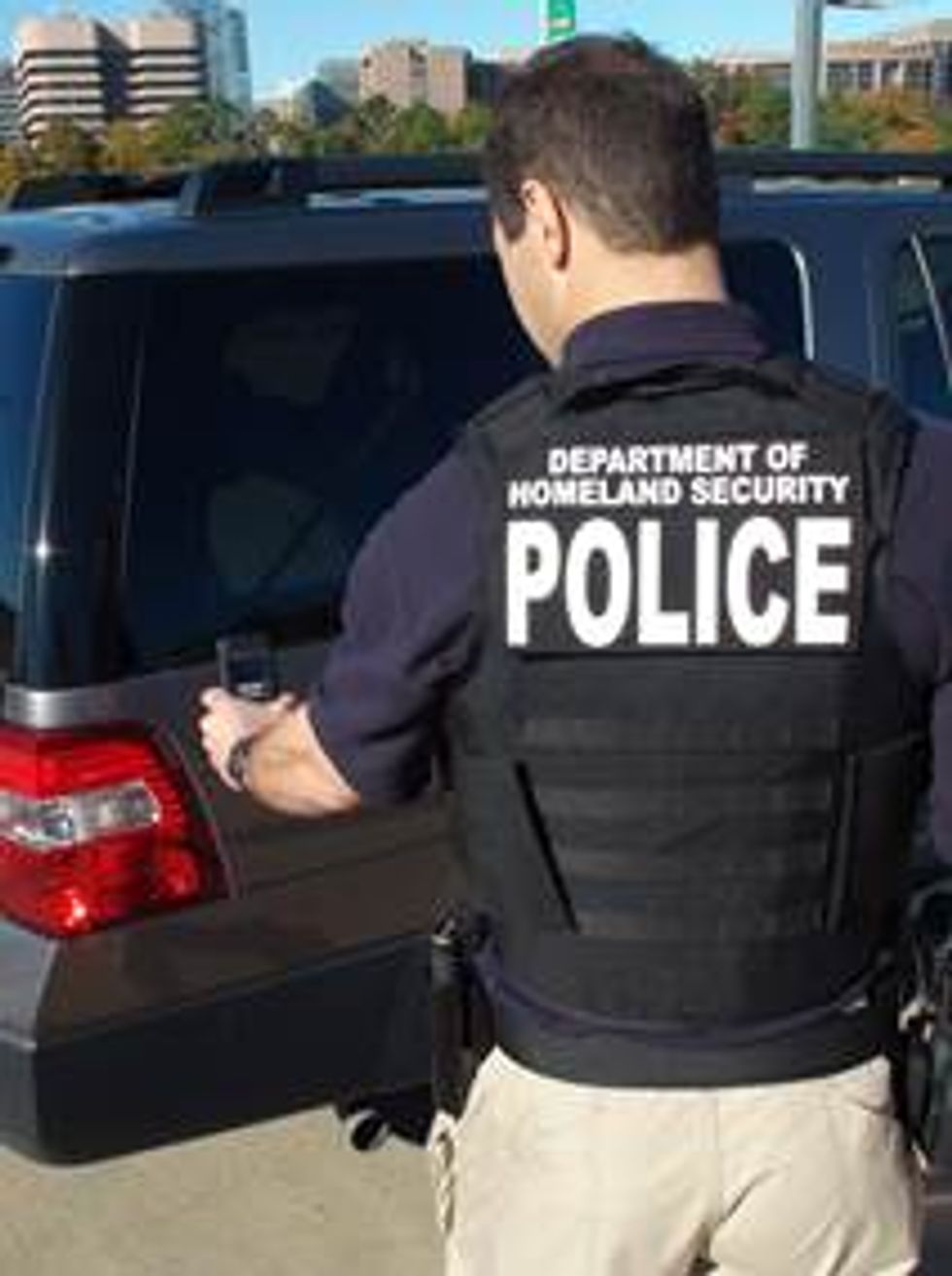 An agent uses a human portable tripwire to test a car for radiation. (Image source: Transportation Security Administration Office of Law Enforcement Visible Intermodal Prevention and Response Program via DHS)
In a blog post last week, Huban Gowadia, director of the DHS Domestic Nuclear Detection Office, wrote that such "portable human tripwires" would be carried by members of the U.S. Coast Board, Customs and Border Protection and the Transportation Security Administration.
"[T]his device has the capability to identify the source of radiation and allow personnel to take appropriate action," Gowadia wrote. "The technology can also locate the source of the detected radiation and includes communication features that allow the user to easily seek additional technical assistance from experts if needed. These devices are a critical tool for personnel who operate in the maritime environment, at land and sea ports of entry, and within the United States."
A request for proposals to bring these devices into agents hands was first posted by the federal government in 2013, but the program itself goes all the way back to 2011.
According to a 2014 report by Fierce Homeland Security, Gowadia said at a House subcommittee hearing that each device would cost nearly $1 million.
"The ceiling on the contract is $24 million and our minimum buy is 26," she said at the time.
"Think of our Border Patrol officers who are sometimes very far removed from the nearest identification device," Gowadia in the hearing about how the device would be used, according to Fierce Homeland Security. "So it would be so much more efficient and convenient in their daily operations to have both capabilities built into one. And that's what these systems were designed to do: detect, identify and store for archival and retrieval purposes that information on board that system."
(H/T: Popular Science)