Researchers often have some funky stuff in storage for observation and experiments, but the toenail clippings of over 100,000 people might raise eyebrows among the general public a little more than usual.
In a feature, Stat News, a health and medical news publication launched by the owner of the Boston Globe, detailed just why Harvard University's T.H. Chan School of Public Health maintains in freezers a huge repository of the keratin growths the most people just clip and throw away.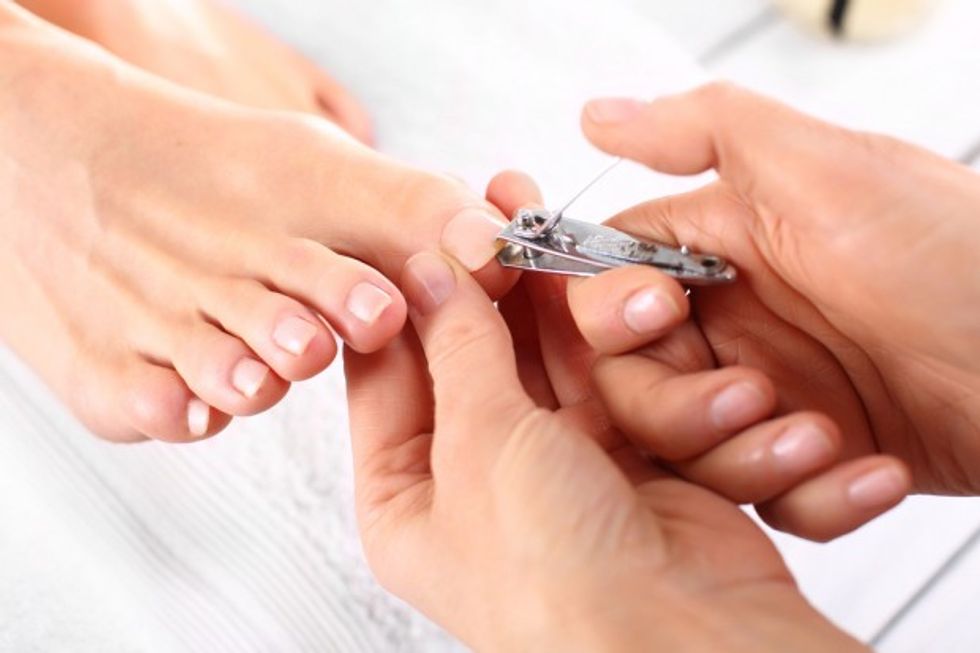 Photo credit: Shutterstock
The short answer is for cancer and disease research.
The toenails along with hair clippings, blood samples, plasma and urine, Stat News reported, have been collected as part of the Nurses Health Study, which began in 1976 and, according to the university, expanded in 1989 and again in 2010. The research, which involves nurse participants, began to study the long-term effects of oral contraceptive use. Since it started, the research has offered insights about cancer, cardiovascular disease, diabetes and more (check out this page for some of the highlight findings that have come from the NHS studies).
"Most importantly, these studies have shown that diet, physical activity and other lifestyle factors can powerfully promote better health," Harvard's website on the study stated.
The NHS started with about 122,000 nurses who were sent surveys every two years with questions about various health-related topics, including everything from diseases to smoking habits to hormone contraceptive use. Surveys about diet began in the 1980s, followed by quality-of-life surveys in the 1990s.
Blood and toenail samples were collected in the 1980s as well.
So what's so special about toenails?
Here's more from Stat News on that front:
Because your toenails grow at different speeds, each one represents a different period in time. A clipping from your little toe captures substances that have been in your body for roughly a month. A clipping from your big toe gives a snapshot of a year's worth of exposure.

"When you take the edge of the nail of all five toes, you have a measure that stretches over the past year," [Harvard epidemiologist Shelley] Tworoger said.
Blood samples, on the other hand, only represent what was going on in a person's body during that brief period of time.
While it might seem like this collection of toenail clippings for research is quite large, it's not the world record holder (though it does seem like Harvard might actually have more clippings).
The Guinness World Record for "largest collection of toenail clippings" (because, yes, that's actual a world record category) went to Atlantic PATH, a cancer research study being conducted in Nova Scotia, Canada, in 2013. At the time Atlantic PATH had clippings from 24,999 individuals, but by 2014, researcher Dr. David Thompson with Dalhousie University said they had collected "a little more than a quarter million."