(TheBlaze/AP) — A Unitarian Universalist pastor in Colorado Springs called the gunman in the Planned Parenthood shootings a "domestic terrorist."
"We're here to honor the lives of those who were killed yesterday by a domestic terrorist," Rev. Nori Rost of All Souls Unitarian Universalist Church said during a Saturday vigil at the church for shooting victims.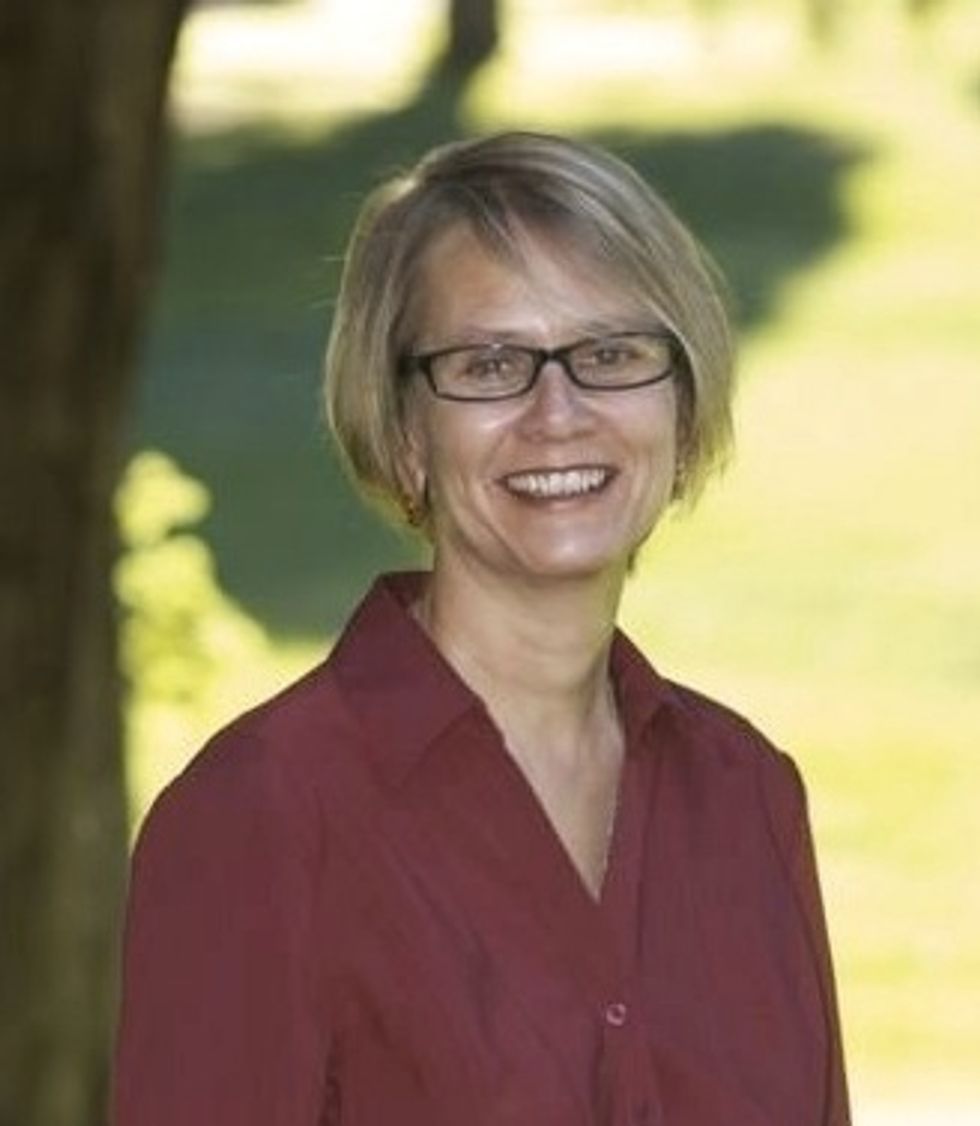 Rev. Nori Rost (Image source: All Souls UU Church website)
Vigil for victims of #CentennialBlshooting at All Souls Unitarian Universalist Church in #ColoradoSprings. pic.twitter.com/tKUPhvwZvO

— Mark Neitro (@CBS4Mark) November 28, 2015
The regional head of Planned Parenthood also spoke at the vigil, drawing a standing ovation as she walked to the church pulpit and then promising to quickly reopen the clinic where three people were killed.
Vicki Cowart said the organization would learn from the attack, "square our shoulders" and carry on with its mission.
@VickiCowart "We will not be deterred." pic.twitter.com/8hLwAwcnMw

— PPRM (@PPRockyMountain) November 28, 2015
After her remarks, a woman in the audience stood up and objected to the vigil's tone.
"I thought we were here to grieve and mourn for people who died and not make a political statement," the woman said before walking out.
In the back of the room, someone held a sign that said "Women's bodies are not battlefields. Neither is our town."
Pro-life activists show up at church vigil for victims of #PlannedParenthood shooting. @CBSDenver@CBS4Markpic.twitter.com/5ZwSX0xHhM

— Melissa Garcia (@MelissaGarciaTV) November 28, 2015
This story has been updated.
—
Follow Dave Urbanski (@DaveVUrbanski) on Twitter