PARIS (AP) — Members of the California rock band Eagles of Death Metal have made a surprise return to a Paris stage Monday night during a concert by U2, less than a month after suicide bombers stormed the band's Nov. 13 gig at the Bataclan theater and killed 89 people.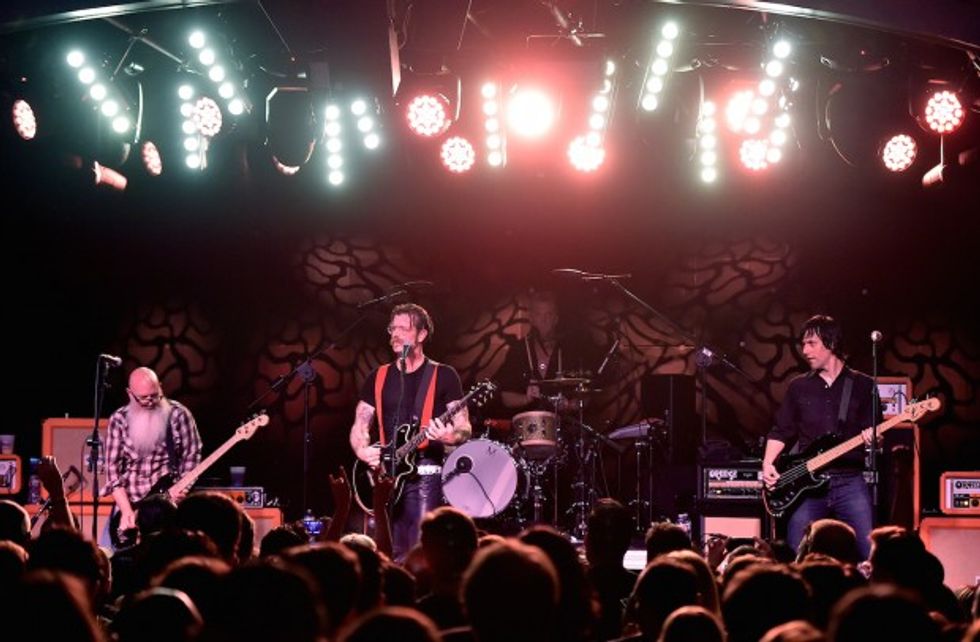 Kevin Winter/Getty Images
U2 is playing the last of four concerts in Paris. The last two were postponed when France announced a state of emergency following the attacks that killed 130 people.
It is the first time the Eagles of Death Metal band has performed since the attacks, which band members escaped under harrowing circumstances.
—