Police in Tulsa, Oklahoma, are describing a 1-year-old girl's death as one of the worst child sex abuse cases they've ever seen.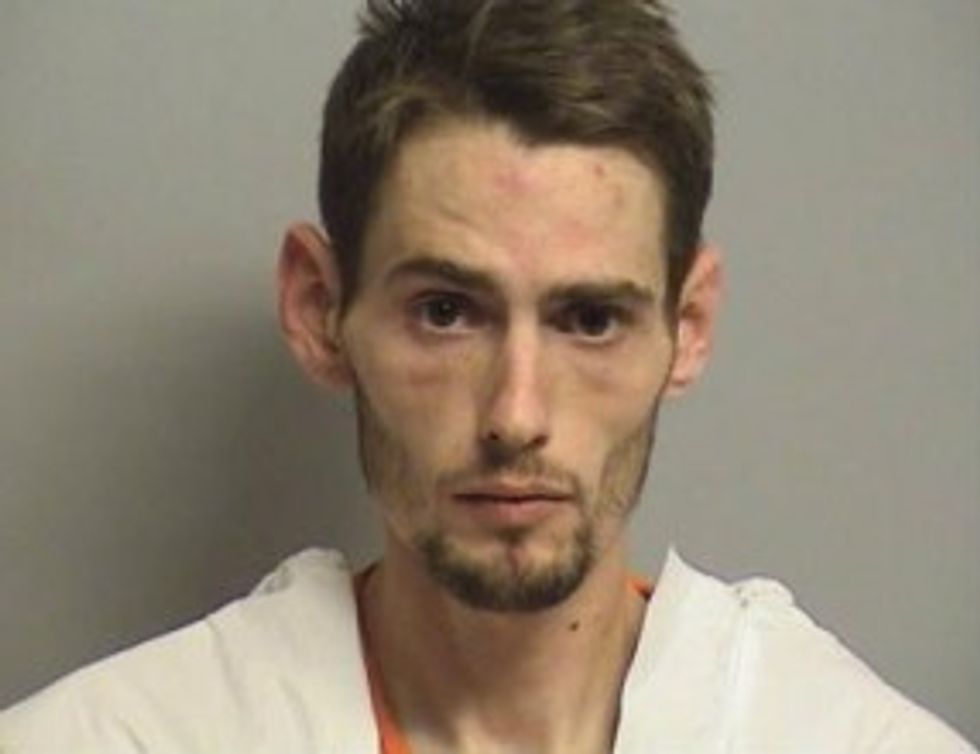 Cody Alan Johnson (Image source: KOTV-TV)
Cody Alan Johnson, 30, was arrested Sunday morning and soon after charged with first-degree murder. Johnson brought 16-month-old Sawyer Jefferson to the hospital Saturday night unconscious. She later died.
"We've seen some pretty badly beaten and abused kids over the years, but this one's pretty bad. I mean, it is pretty bad," Tulsa Police Department Cpl. Greg Smith told KOTV-TV.
There were "numerous visible facial contusions and bruising and bleeding coming from both the child's vagina and rectum," according to a police report. Police said the girl was unresponsive and in cardiac arrest when she was brought to the hospital. Trauma to the girl's genitals were consistent with "extensive forcible penetration," according to the Tulsa World.
Johnson, however, claimed the girl "slipped on her pajamas and fell on a toy."
Officers said Johnson made up the story to go along with the girl's injuries. Johnson was at home alone with the child and called the girl's mother to ask her to come home from work, according to investigators.
Police said they do not believe the mother was involved in the girl's death.
"Often times, we find these type of situations where we find some volatility in these relationships, maybe domestic issues, but I don't know of any in this case," Smith said.
(H/T: KOTV-TV)
–
Follow Jon Street (@JonStreet) on Twitter