As the movie "Concussion" is set to hit theaters on Christmas Day, star Will Smith announced he might have some different career aspirations.
In an interview to be broadcast on CBS' "Sunday Morning," Smith said he wouldn't rule out a future in politics while seemingly taking a jab at Republican presidential frontrunner Donald Trump without specifically naming the business mogul.
"If people keep saying all the crazy kinds of stuff they've been saying on the news lately about walls and Muslims, they're going to force me into the political arena," Smith said.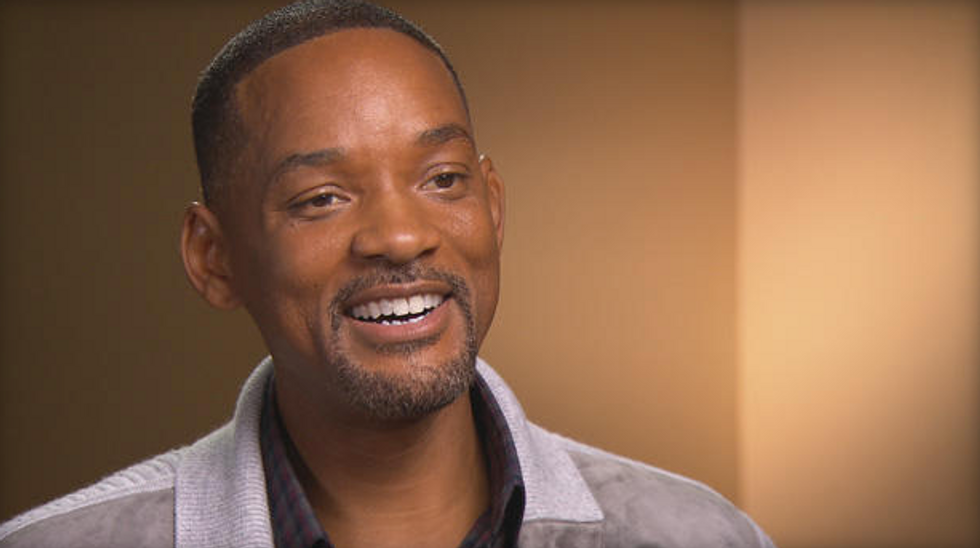 Image source: CBS News
And when he says "the political arena," he does not mean local politics.
"I mean, I gotta be the president. Come on!" he said. "What else would I run for?"
 During the interview, which will air Dec. 13, Smith said that despite his success as an actor and rapper, there's still much more for him to accomplish — a lesson he teaches his children. 
"I tell my kids, 'Be as unrealistic as possible, and then figure out how to make it real," Smith said. "The best things that have ever happened, ever, were unrealistic before they happened. So for me, I think being the biggest movie star in the world as a goal actually was too small!"
(H/T: CBS News)