Donald Trump predicted Monday that the race for the 2016 Republican nomination will wither down to him and Texas Sen. Ted Cruz.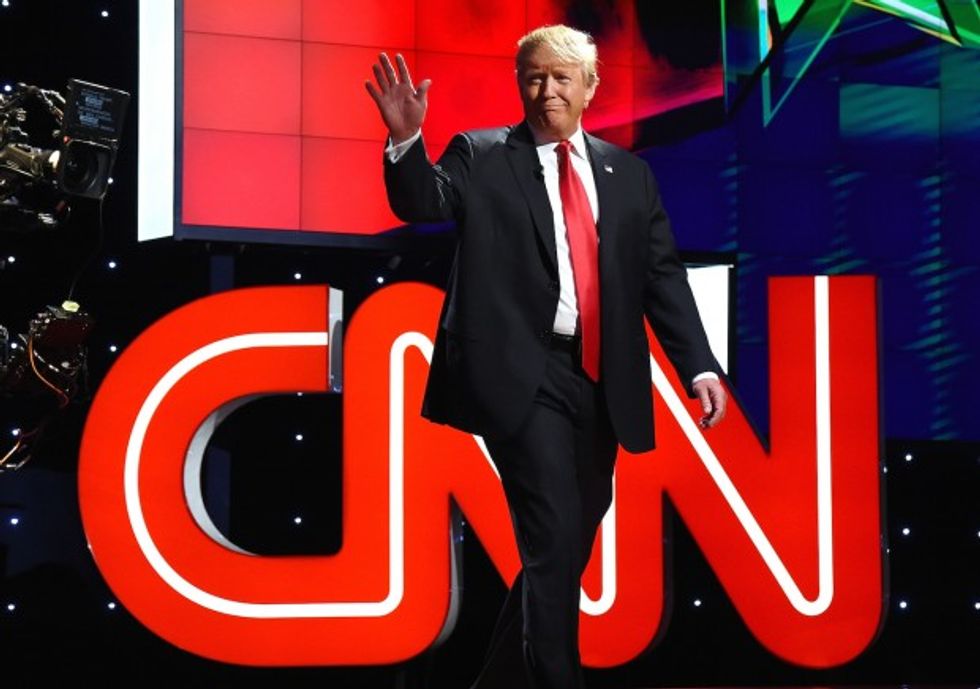 Ethan Miller/Getty Images
Trump and Cruz have, for the most part, avoided directly going after each other. Trump, appearing on the "TODAY Show," denied the notion he struck a deal with the Tea Party favorite to avoid directly criticizing each other.
"We just get along," Trump said. "He backed me just about everything I've said and we get along well."
He then predicted it probably wouldn't last too much longer because he believes the race will ultimately force them to face off.
"Ultimately, it's probably going to come down to me against him," Trump said. "Ultimately, I'm sure the peace will end because at some point we're going to have to go after each other."
The latest polling from Iowa indicates that the two are in a dead heat to win the first state. According to the Real Clear Politics average, Cruz is at 30.2 percent — just four points ahead of Trump who is at 26.2 percent.
—
Follow the author of this story on Twitter and Facebook: