On the heels of the news that she would once again become a grandmother, Hillary Clinton tried to seize on the opportunity by connecting with Hispanic voters, less than a year away from the 2016 election.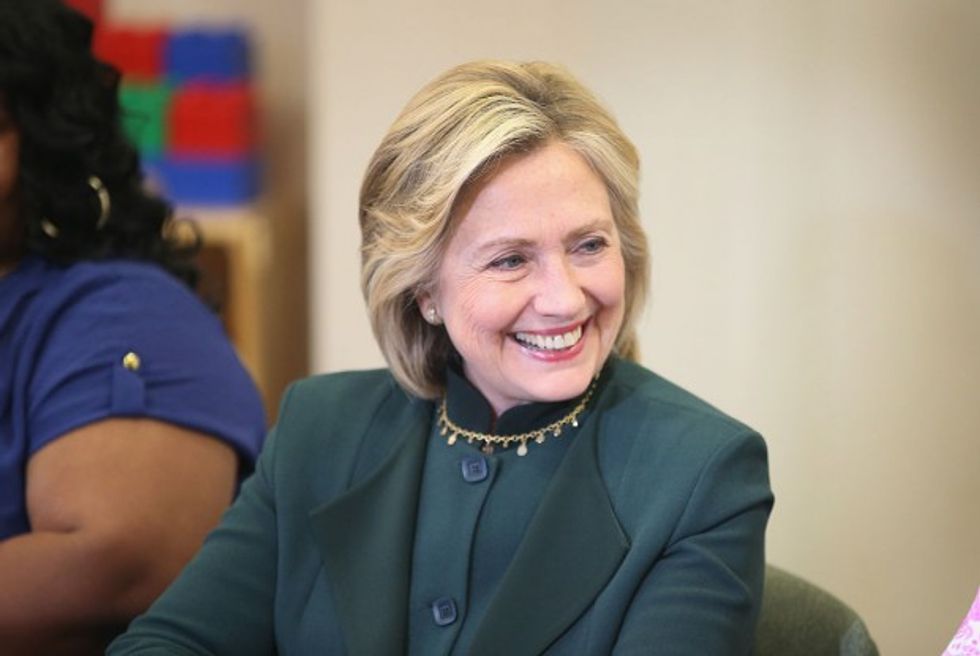 Democratic presidential front-runner, Hillary Clinton, (Getty Images/Scott Olson)
But it was a blog post on her campaign website, "7 things Hillary Clinton has in common with your abuela," that backfired, even inspiring a viral hashtag on twitter.
The post claims that Clinton is like an ordinary Hispanic "abuela," which is the Spanish word for "grandmother," because she "worries about children everywhere," "reads to you before bedtime," and demands "respeto," which is the Spanish word for "respect." The post is peppered with photos, even one of Clinton with famous Latin singer Marc Anthony.
However, twitter users took issue with the post because, according to Hispanics, Clinton isn't like their abeula after all. They included the hashtag "#NotMyAbuela" in their tweets.
When outrage began to ensue Tuesday, the Clinton campaign quickly altered the title of their blog post to its current headline from, "7 ways Hillary Clinton is just like your abuela." It too was called out on twitter.
—
Follow the author of this story on Twitter and Facebook:
[facebook //www.facebook.com/plugins/like.php?href=