Music fans who looked at iTunes' top-selling album chart on Tuesday evening were likely stunned to find that a Christian album was locked in the third spot, directly behind Adele's "25" and Justin Bieber's "Purpose."
"Passion: Salvation's Tide Is Rising," an album featuring music from the "Passion 2016" conference, soared to the top of the iTunes chart on Tuesday and Wednesday after its Jan. 1 release, occupying a slot among the most popular music acts in the world.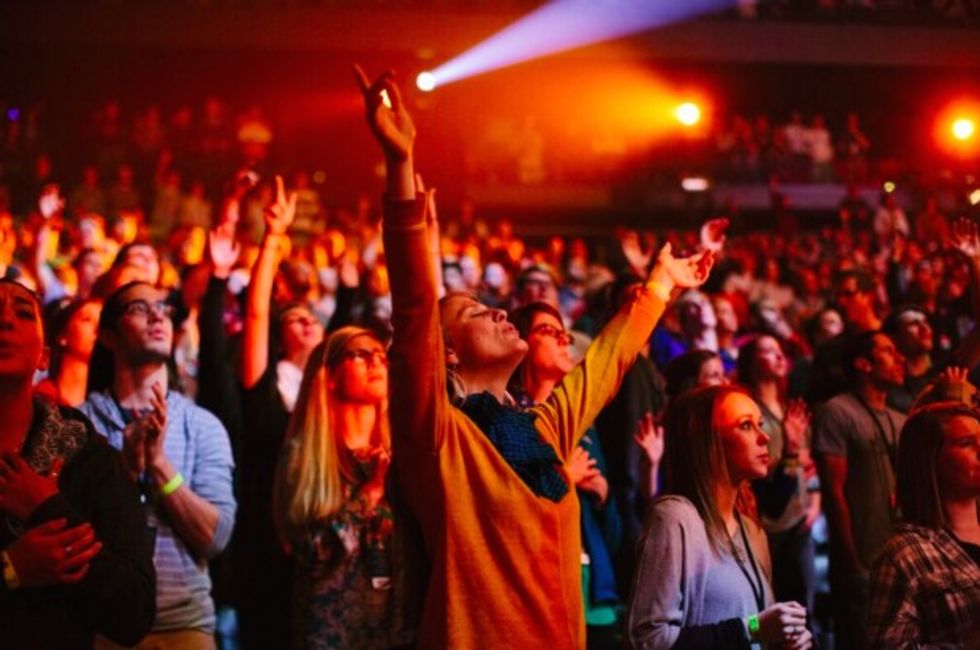 Passion 2016 (Phil Sanders)
"Passion: Salvation's Tide Is Rising" is also currently the most popular album on the iTunes Christian chart.
The songs, which were pre-recorded, feature some of the biggest names in Christian music, including Crowder, Matt Redman and Kristian Stanfill, among others, with live versions of each included at the "Passion 2016" conference.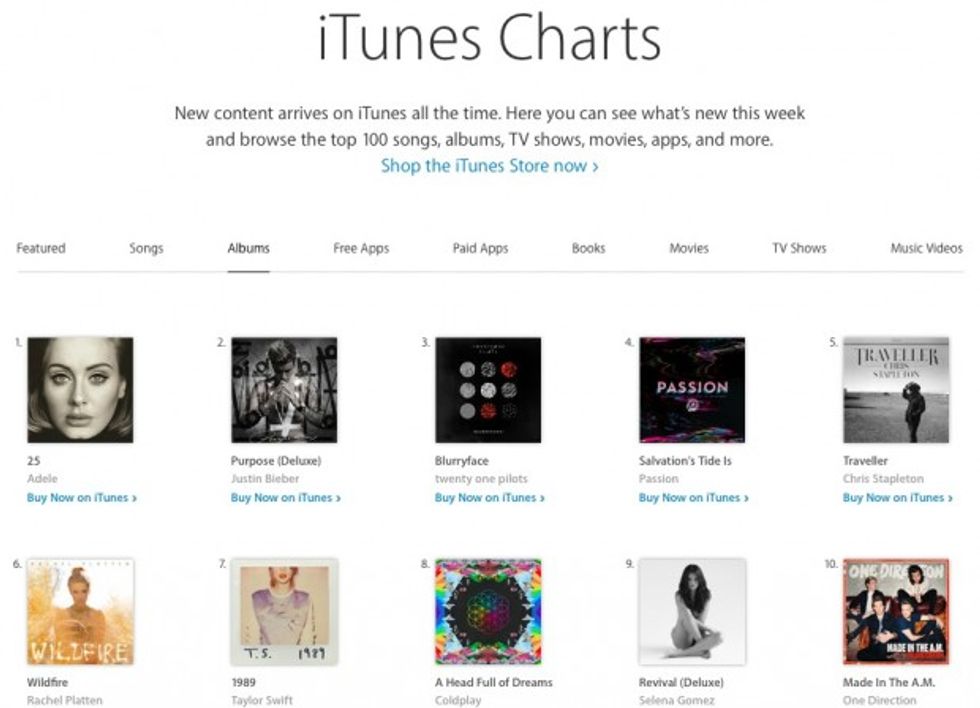 A screen shot from the iTunes top album chart
As TheBlaze previously reported, more than 40,000 young people between the ages of 18 and 25 flocked to three arenas in two different cities from Jan. 2-4 to attend "Passion," an annual event that brings scores of youths together to worship, pray and learn more about their faith.
The high-energy event, which was founded by Louie Giglio, pastor of Passion City Church in Atlanta, Georgia, encourages college students to help fund notable philanthropic causes. This year, they raised nearly $1 million to help fund a hospital and meet medical needs in Syria.
As for the "Passion: Salvation's Tide Is Rising" album's placement on the iTunes top album chart, Giglio expressed his gratitude in an Instagram post on Tuesday, writing, "HELLO [Justin Bieber]. Nice to see you. Really proud of our latest album. I know the songs are going to encourage and propel you."
Passion band singer Brett Younker was equally excited over the album's success.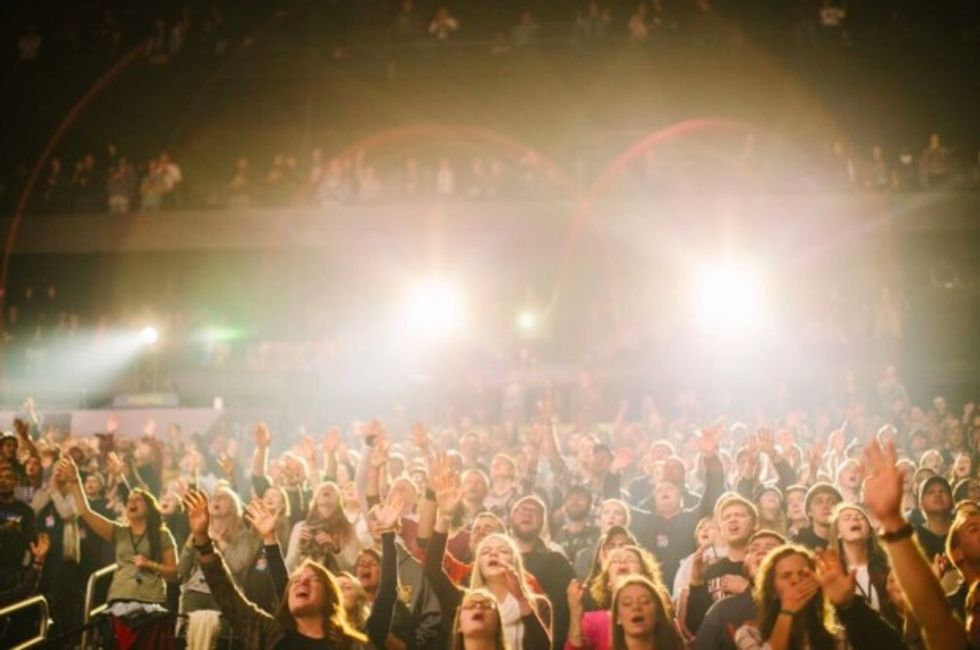 Passion 2016 (Phil Sanders)
"So cool to see songs about Jesus at number 4 on itunes!!!" he wrote on his Instagram page.
This year, "Passion 2016" participants from all 50 states and dozens of countries flocked to the Philips Arena and Infinite Energy Center in Atlanta, Georgia, and the Toyota Center in Houston, Texas, for the three-day event, as performers and preachers shared the Christian gospel.
The event live-streamed to all three arenas, uniting attendees who showed up to each venues to learn more about God and the Bible — but that unity also extended into a common goal of helping the less fortunate.
The youths in attendance at "Passion" collectively raised up a remarkable $785,127.89 for the construction in addition to $210,000 additional money that will be used to meet current needs in Syria, according to a representative for the conference.
Once completed, the hospital will serve at-risk mothers and children, becoming as the "first neonatal intensive care unit in opposition-controlled Syria," according to a press release.
--
Follow the author of this story on Twitter and Facebook: