Police are investing an act of arson at the former home of former North Charleston police officer Michael Slager, the white cop who has been indicted in the shooting death of Walter Scott, a black man.
According to Hanahan police, two people dressed in black were seen running from the home Friday night. Police recovered a glass cocktail bottle from the scene of the fire, the Charleston Post and Courier reported.
"I can confirm there was an attempt to burn it down," Lt. Michael Fowler told WCIV-TV.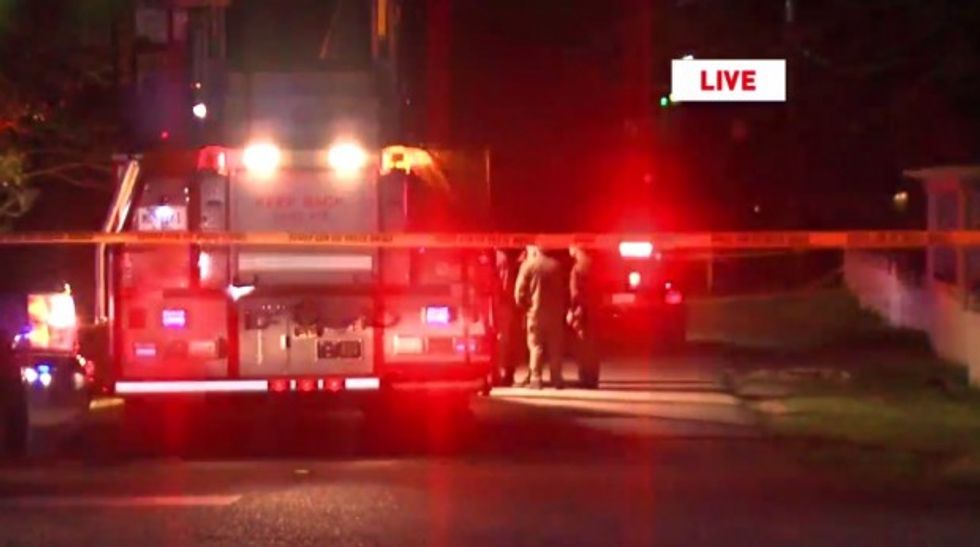 Police confirmed the fire at the former home of a former North Charleston police officer who is charged with the murder of a black man is being investigated as arson. (Image source: WCIV-TV)
A neighbor was able to put out the fire at the home Friday night. The Slager family has not lived at the home since April. Slager's wife and newborn child, who was born while he was in prison, has "since relocated," Fowler said. Their whereabouts is not known.
Slager was released from jail on a $500,000 bond on Monday, sparking a series of protests in the city.
President of South Carolina's chapter of the National Action Network civil rights group, James Johnson, told the Post and Courier that people should not assume one of the protesters was responsible for the fire which damaged a portion of the house's siding.
"[Slager] has a lot of enemies," Johnson said. "It doesn't have to be the protesters out there doing something to his home."
However, if it turns out the civil rights group's protesters were the culprit, Johnson said they should be arrested.