President Barack Obama slammed Republican presidential candidates for failing to recognize how strong the economy is under his administration.
"We've added more jobs than almost all the other advanced countries combined during this period," Obama said Wednesday during a speech to the United Auto Workers in Detroit. "When you hear people — I won't say who — but when you hear people claiming America is in decline, they don't know what they're talking about. They're peddling fiction during a political season."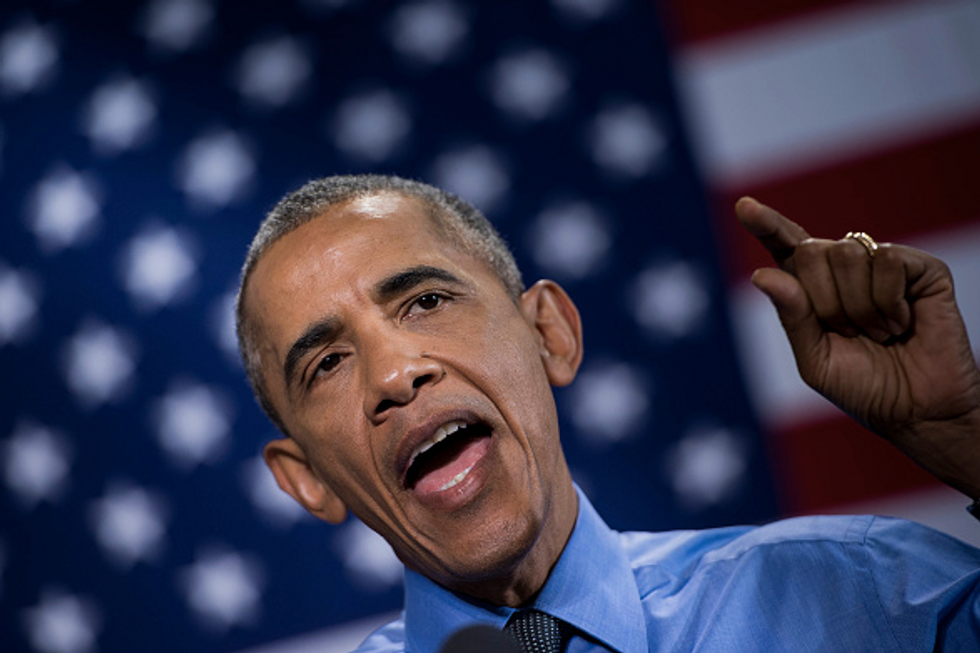 President Barack Obama speaks at the United Auto Workers-General Motors Center for Human Resources Jan. 20 in Detroit. (Brendan Smialowski/AFP/Getty Images)
Obama mocked Republicans' assessment.
"It's strange to watch people try to outdo each other in saying how bad things are," Obama said. "When one says our economy is terrible, the other says it's terrible and on fire and covered in bees, and they'll just come up with stuff. They are racing to see who can talk down America the most."
The president reminded the union crowd that some Republicans were opposed to the auto bailout for both General Motors and Chrysler, adding, "Remember, these are the same folks who would have let this industry go under."
"When I hear today some of these folks running for president who can't bring themselves to admit what you guys have accomplished, I don't want you to take that seriously because when you ignore the progress we've made, then you're not going to make good choices about where we go in the future," Obama said.