The Hawaii Police Department announced on Thursday the overtime cost for President Barack Obama's holiday visit.
The total? $341,216.91 — more than $60,000 from the prior year.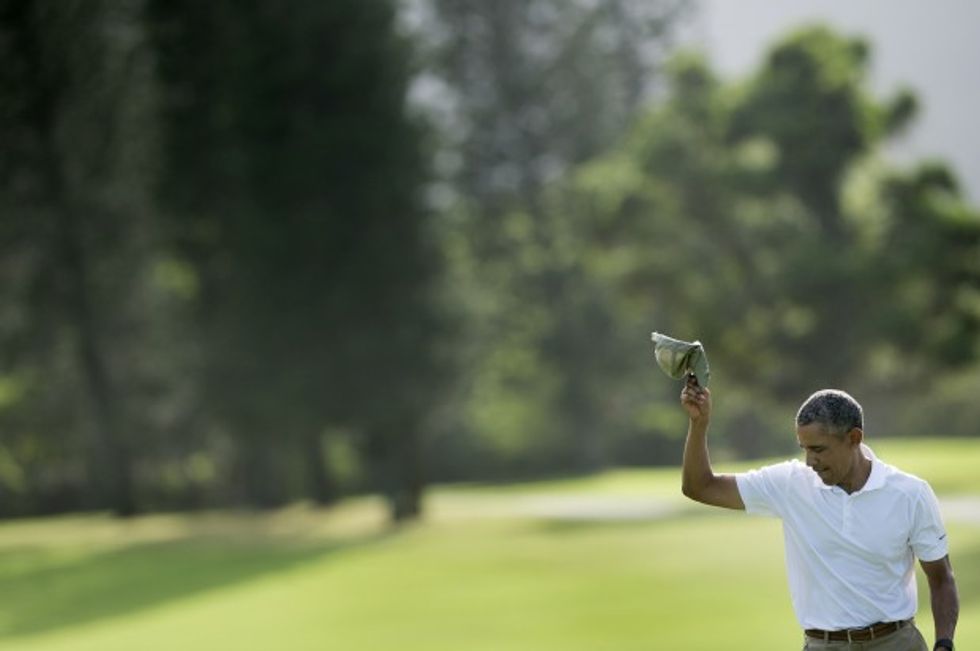 BRENDAN SMIALOWSKI/AFP/Getty Images
The department is responsible for covering the extra costs associated with the president's annual winter vacation.
"The department has never received reimbursement from the feds for the president's visit," spokeswoman Sarah Yoro told TheBlaze.
Obama visited Hawaii from Dec. 19 to Jan. 3.
—
Follow the author of this story on Twitter and Facebook: