Donald Trump has widened his lead in Iowa with the caucuses just more than a week away, according to a CNN poll published Thursday.
In the survey of likely Republican caucuses-goers conducted Jan. 15-20, the Republican businessman and national front-runner had 37 percent support in the state, followed by Texas Sen. Ted Cruz with 26 percent. The poll was conducted by CNN and ORC International.
But both Trump and Cruz are adding support: An early December CNN poll showed Trump at 33 percent and Cruz at 20 percent.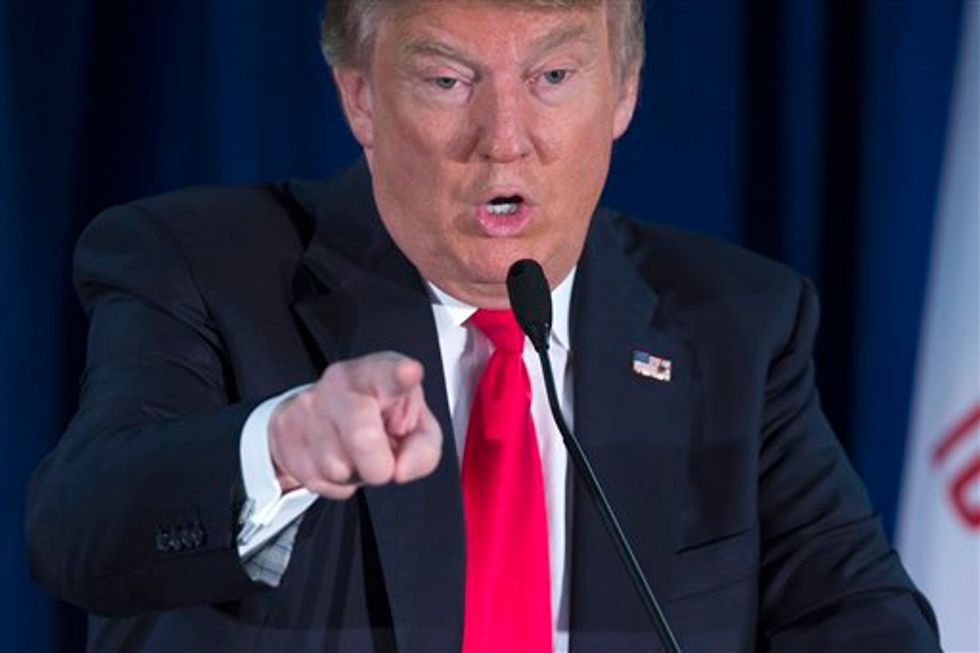 Donald Trump speaks during a campaign event in Norwalk, Iowa. (AP/Evan Vucci)
Florida Sen. Marco Rubio was at 14 percent; next came neurosurgeon Ben Carson with 6 percent. Rounding out the field were former Florida Gov. Jeb Bush and former Arkansas Gov. Mike Huckabee with 3 percent each, Kentucky Sen. Rand Paul at 2 percent and the rest of the candidates at 1 percent or below.
And voters are much more set in their opinions — 49 percent of those polled said their minds are completely made up. That number was only 26 percent as recently as early December.