A Connecticut high school student has been pulled out of classes and reported to police for substituting "ISIS" for the "United States of America" during the Pledge of Allegiance, the Associated Press reported.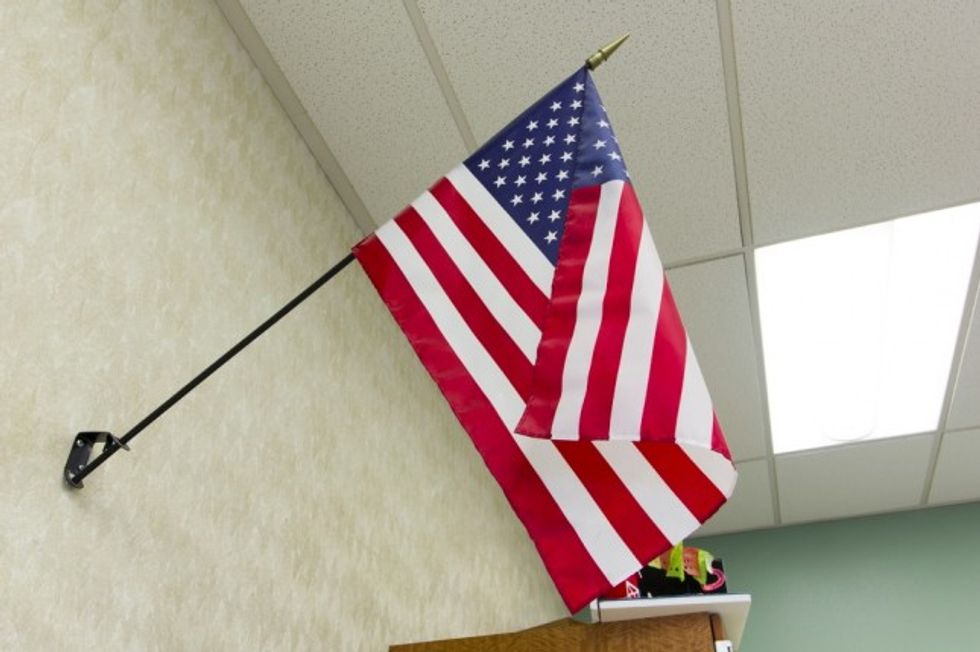 Image source: Shutterstock
The 15-year-old at Ansonia High School wasn't charged, Lt. Andrew Cota told the AP, but the case was turned over to the Department of Homeland Security. 
The boy wasn't identified and now attends classes in a Board of Education annex building, the AP reported. Police said there's no danger to the community, the outlet added, and Federal officials declined to comment.
An attorney representing the school and Board of Education told the AP the boy's dismissal was "out of an abundance of caution."
The boy's mother said at a board meeting that removing her son from school was an irrational decision, the outlet reported.