A basketball team in Minnesota has been kicked out of its league for being too good.
Jason Hanauska, who coaches a girls' basketball team in Rogers, Minnesota, said the Rogers Area Youth Basketball Association was kicked out of the Northwest Suburban Basketball League after parents got a letter from the head of the association.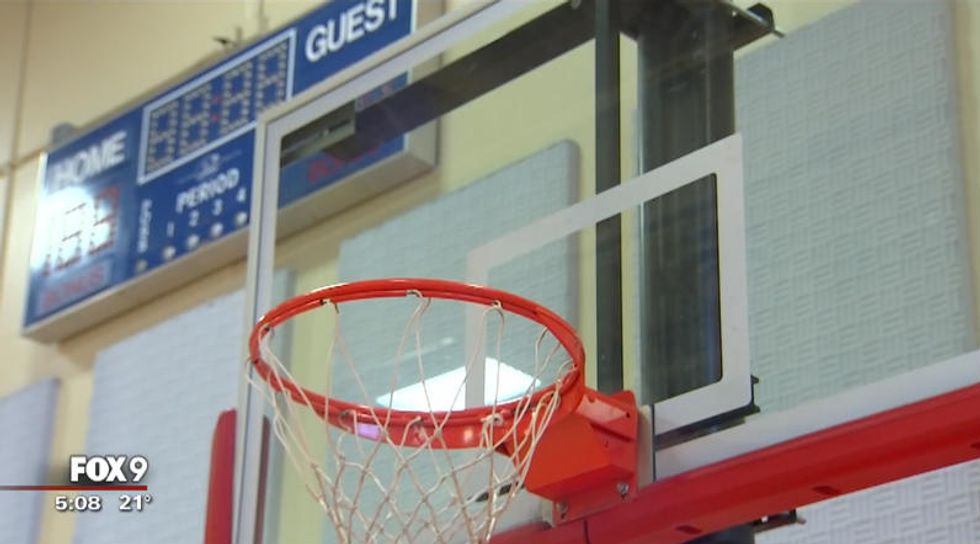 Image source: KMSP-TV
"The Northwest Suburban Basketball League has decided RAYBA does not fit into the league. The main reason they made this decision is because other teams do not want to play RAYBA due to the skill level," the letter stated, according to KMSP-TV.
Hanauska said he found out on Friday, just before the team was set to take part in a 3-on-3 tournament.
"Three teams were threatening to, I guess, either forfeit the games against us or flat out quit the league," Hanauska said. "So for some reason they kicked us out."
One mother was livid by the league's decision. "This is absurd," she said.
Players were also taken by surprise. "Are we supposed to play worse just to make them happy?" one player asked.
"It makes me really sad because I haven't been able to play high school for two years because I did get cut when I tried [out]," another player told KMSP,  "and I found this as one last opportunity because I will never be able to play basketball again since I'm a senior."
(H/T: KMSP-TV)