A South Carolina woman was charged Sunday with aggravated domestic violence after attacking her husband with nunchucks, Rock Hill Police said.
The reason? He allegedly wouldn't have sex with her.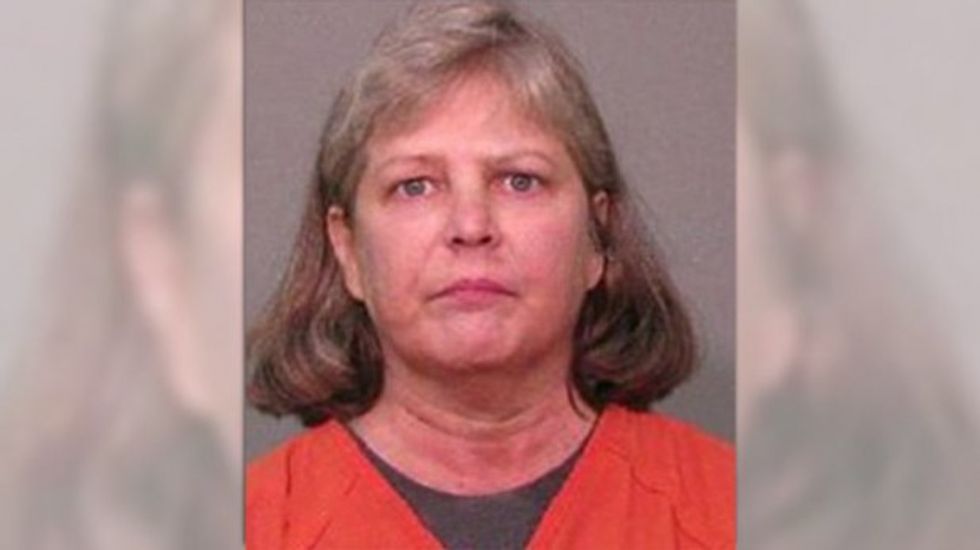 Sondra Earle-Kelly (Image source: WJW)
According to a police report, the victim was watching TV when his wife, Sondra Earle-Kelly, 51, "came in and asked him to go to bed with her."
When he refused, Kelly, who had reportedly been taking Xanax, lashed out on her husband. At first, she threw ceramic figurines at him. Then, she whipped out the nunchucks, beating him in the face and neck.
Police were called to the Kelly's home in Rock Hill at around 8:30 Sunday night and found blood "all over the victim" when they got there, the Charlotte Observer reported.
Kelly reportedly told officers she didn't know why the apartment was in such disarray or how her husband obtained his wounds.
The victim refused transportation to the hospital, according to the Observer.
Kelly also suffered what appeared to be self-inflicted wounds on her abdomen, officers said. She was taken to the hospital for treatment, and then to jail, where she was charged with "criminal domestic violence of a high and aggravated nature."
Kelly was released from the York County Detention Center Monday morning under a $15,000 bond, according to jail records.
(H/T: Charlotte Observer)