Christian music artist and "American Idol" alum Colton Dixon married his longtime girlfriend, L.A. makeup artist Annie Coggeshall, earlier this month. The newlyweds recently did an interview with People magazine, where they spoke candidly about saving sex for marriage.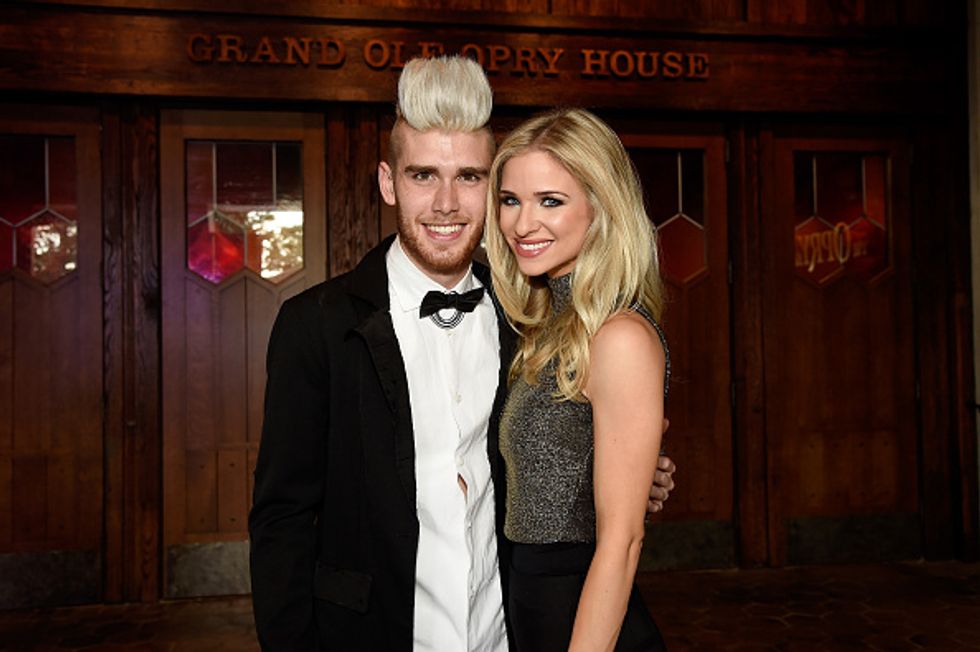 Christian rock artist Colton Dixon and Annie Coggeshall attend the 3rd Annual KLOVE Fan Awards at the Grand Ole Opry House May 31 in Nashville. (Rick Diamond/Getty Images for KLOVE)
After the official ceremony and celebration Jan. 8, the couple took off for their honeymoon at the Polynesian resort.
"It was kind of strange: we checked into the room and realized, 'We actually get to go to sleep side by side! This is so cool!'" Dixon told People. "Anywhere we've traveled before, we've always gotten two hotel rooms. We wanted to remain pure in that area."
The Dixons shared that their Christian faith motivated them to reserve sex for marriage, but as Colton, 24, noted, "It was not easy!"
"I believe sex was designed for marriage, and I knew it would be more meaningful to wait," he told People. "That was something I grew up thinking and feeling, and I believe the Bible backs it up as well."
"It wasn't because someone was telling me this is what you should do," Annie, 27, added. "Deep down in my heart it felt like it was the right thing. And we're really glad we did. We know God's hand is on our marriage."
Colton, who soared to the top of Christian music charts after finishing seventh on season 11 of "American Idol," shared that the new sleeping arrangements took some time getting used to.
"There were a lot of moments of – 'Oh, you're not going back to your room. That means we're married!'" he told People. "It made it really special for us."
(H/T: People)