Following the news that Donald Trump would not win the Iowa caucuses Monday, his supporters created a conspiracy to attempt to explain the billionaire businessman's loss.
The conspiracy, which, according to Mediaite, was started by Breitbart News, basically called into question the method by which Monday's results were reported.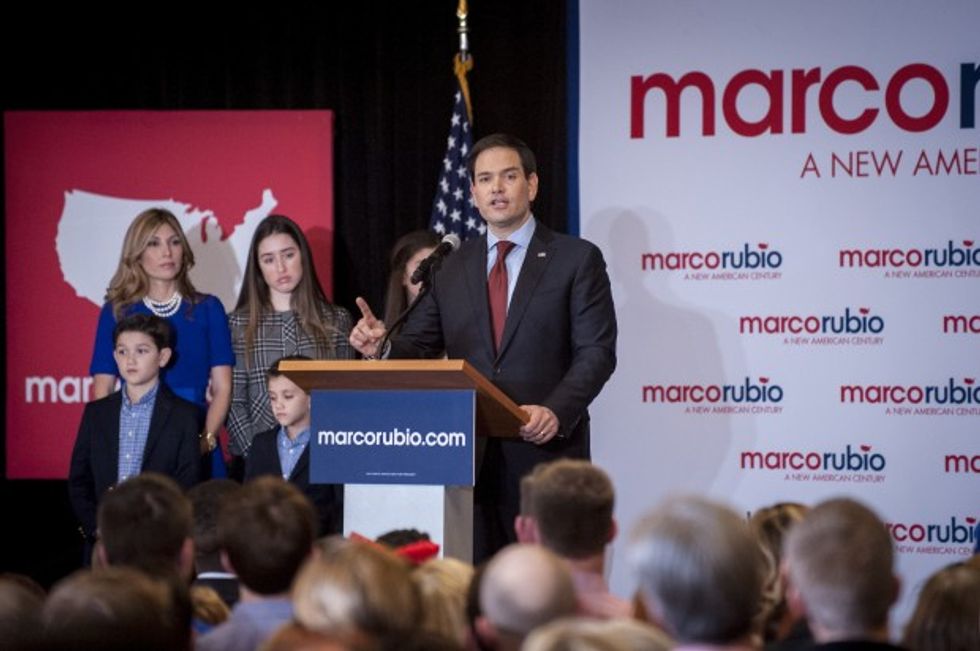 Marco Rubio addresses supporters at an Iowa caucus night party at the Marriott Hotel Monday. (Getty Images/Pete Marovich)
The gist of the conspiracy says that the app used by voting precincts to report their results was fixed so that Rubio would end up with a higher vote count. They explained this by saying that Microsoft, which created the app, supports Rubio, in addition to the fact that Microsoft advocates for an increase of migrant workers into the United States.
Twitter users posted their concerns Monday night using the hashtag #MicrosoftRubioFraud:
Others, specifically journalists, made jokes of the conspiracy:
While the crowd claiming "fraud" does correctly state that Microsoft has been supportive of Rubio, they don't present much more evidence than that.
Rubio finished third in Iowa Monday.
(H/T: Mediaite)
—
Follow the author of this story on Twitter and Facebook:
[facebook //www.facebook.com/plugins/like.php?href=