On the heels of a victory in Iowa for Republican presidential candidate Sen. Ted Cruz (Texas), Glenn Beck said the real winner Monday night was not a candidate, but, rather, a movement — the Tea Party.
"The real winner here — and nobody is going to say this — is the Tea Party," Beck said Tuesday on The Glenn Beck Radio Program.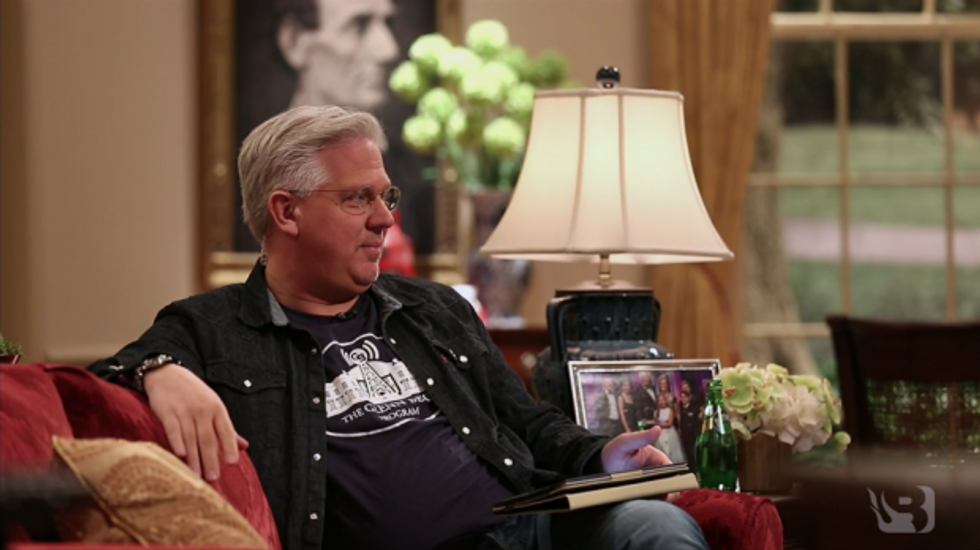 Glenn Beck discusses the Iowa caucus results on The Glenn Beck Radio Program Tuesday. (Image source: TheBlaze TV)
Even though the radio show host admits that people have "fallen away" from the original Tea Party movement, adding that the group just doesn't wield the same power it once did, Beck says Monday night's results would not be possible without them.
"None of this would have been possible without the Tea Party," Beck said. "It wouldn't have happened."
According to Beck, Cruz, who won the Iowa Republican caucus with 27.6 percent of the vote, and Florida Sen. Marco Rubio, who finished third with 23.1 percent of the vote, are "Tea Party candidates" who would not be running for president today without the conservative movement.
In addition, Beck said both Kentucky Sen. Rand Paul and retired neurosurgeon Ben Carson are the result of the Tea Party movement. However, the popular radio personality doesn't classify Republican candidate Donald Trump, who placed second in Iowa with 24.3 percent of the vote, in that same category.
"They blame Donald Trump on the Tea Party, but that's more of media spin," Beck insisted.
On the other side, Beck said the caucus results show that the Washington establishment is "over" for the Republicans and Democrats.
"Bernie Sanders, a 76-year-old man, who his life expectancy says he'll be dead by the end of his term, a guy who could use a few — I'm just saying — a few Crest Whitestrips on his teeth, a guy who is not the guy who is polished or anything else, he bested or came close to besting Hillary Clinton, somebody who was born for the job, somebody who has every political connection," Beck said Tuesday morning.
Early Tuesday afternoon, Democratic presidential candidate Hillary Clinton was declared the winner of the Iowa caucus with 49.9 percent of the vote. Democratic rival Sen. Bernie Sanders (Vt.) came extremely close to besting the former secretary of state with 49.6 percent of the vote.
Complimentary Clip from TheBlaze TV The full episode of The Glenn Beck Program, along with many other live-streaming shows and thousands of hours of on-demand content, is available on just about any digital device. Click here to watch every Glenn Beck episode from the past 30 days for just $1!
—
Follow the author of this story on Twitter: