Reilly Flaherty experienced any concertgoer's nightmare when he attended a show in Brooklyn a few weeks ago: He lost his wallet.
After realizing his wallet was missing, he thought for certain that his cash, indentification, credit cards and metro card were gone for good. Flaherty canceled his credits cards and got a new driver's license. But two weeks after the incident, he received an envelope containing a few of his missing belongings and a note explaining what happened to the rest of them:
I found your wallet and your drivers license had your address so here's your credit cards and other important stuff," the letter read. "I kept the cash because I needed weed, the metrocard because, well, the fare's $2.75 now, and the wallet 'cause it's kinda cool. Enjoy the rest of your day. Toodles, Anonymous.
A photo posted by reilly flaherty (@reillyflaherty) on
Flaherty posted the stranger's humorously polite note on Instagram with the caption "thanks.. I think?"
But in a city of more than 8 million people, it's rare when lost or stolen items are ever returned to their owners.
Flaherty told WNBC-TV he couldn't believe the "good Samaritan" took the time to write such an honest letter and actually mail back half of his missing wallet.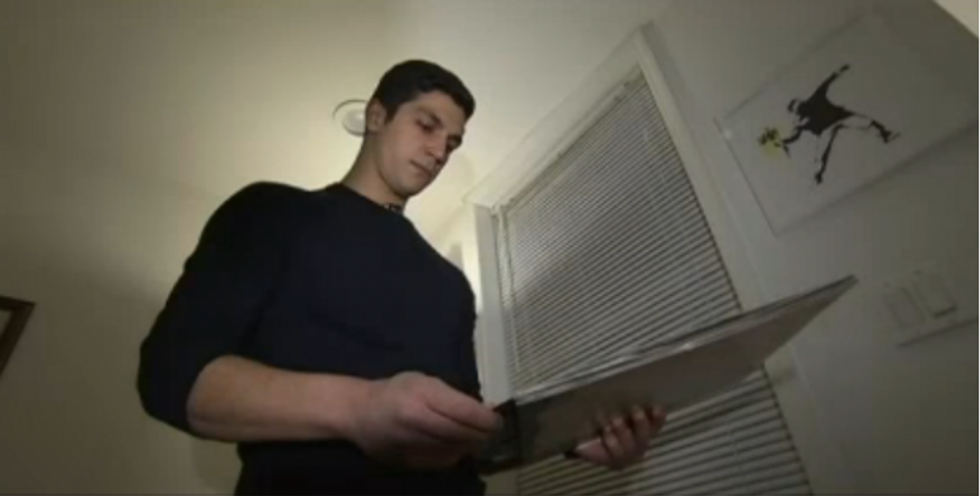 Reilly Flaherty. (Image source: WNBC-TV)
And while the person who returned at least some of the missing things is technically a thief, Flaherty said he appreciated the humorous gesture.
"If nothing else, it's something me and my friends have laughed about quite a bit," he told WNBC.
When the venue where Flaherty attended the concert heard about the incident Tuesday, they offered him tickets to another show. They told him to leave his wallet at home.
Mashable reached out to Flaherty Tuesday to see what he thought about the anonymous wallet thief.
"To be honest, I was thinking this person is the Walter White of wallet returning," he wrote in an email, which he later posted to Instagram. "They start out with seemingly good intentions, but then you quickly realize they're actually just a villain plagued with an insatiable appetite for MetroCard spending and marijuana-infused subway rides — hurting everyone they love around them."
"Sadly, this is the plot of 'Breaking Bad' all over again," he continued, "but instead of meth and illegal firearms, we're dealing in stolen MetroCards and vintage leather goods."
(H/T: WNBC-TV)