After a woman entered the bathroom of a Southern California Subway restaurant Monday morning, customers and workers realized things weren't quite right when they heard her screaming behind the locked door, KABC-TV reported.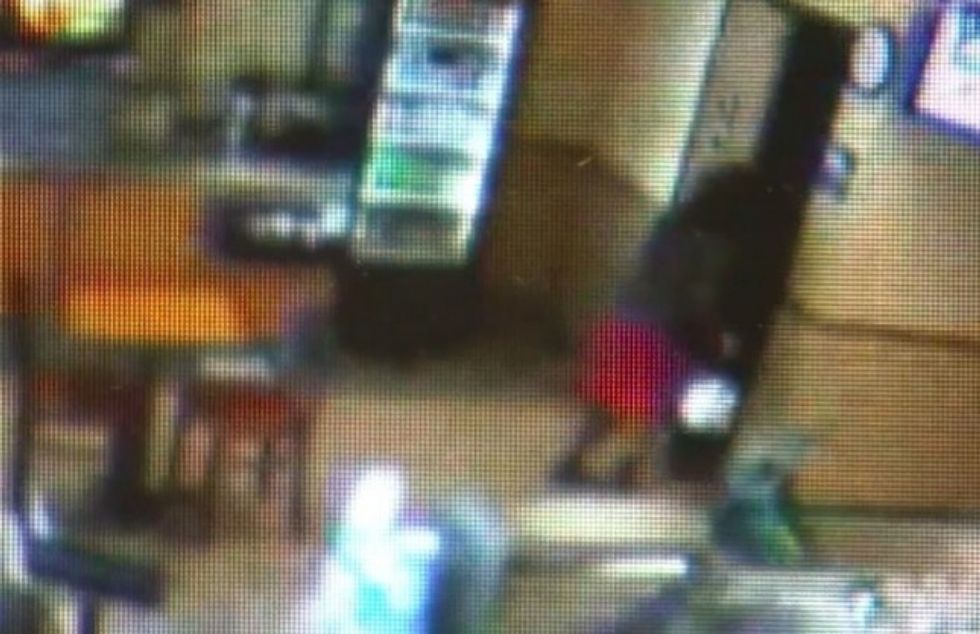 Image source: KABC-TV
An employee told the station she asked the woman if she was alright and wanted 911 called, but she said the woman replied that she didn't want any help.
According to surveillance video, only about 10 minutes had elapsed when he woman left the bathroom and the restaurant — and "completely saturated in blood," West Covina police Lt. Dennis Patton told the Los Angeles Times.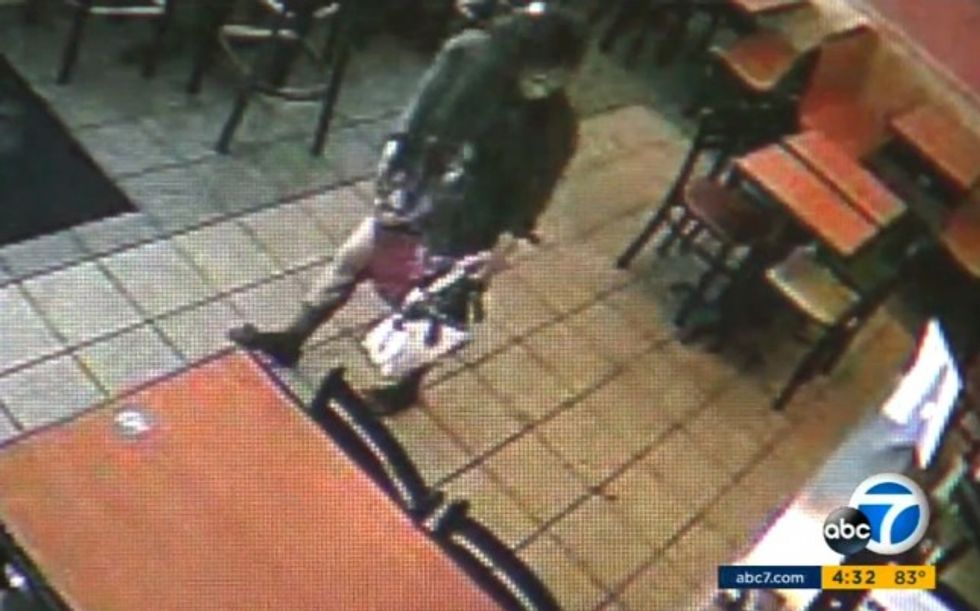 Image source: KABC-TV
A blood trail was noticed leading to the bathroom where a baby's cry was heard — and an umbilical cord was seen hanging from the toilet, West Covina police spokesman Rudy Lopez told the San Gabriel Vally Tribune. The lid was down and the baby was on his back, KABC reported.
Authorities said the woman gave birth to the infant in the bathroom, the Tribune reported.
A 911 dispatcher coached an employee to get towels to wrap up the apparently full-term infant and to check his mouth, KABC said.
While the newborn's head was not submerged in the water, the water was cold and there was concern about his core temperature. With that paramedics rushed him to a neonatal intensive care unit in critical condition.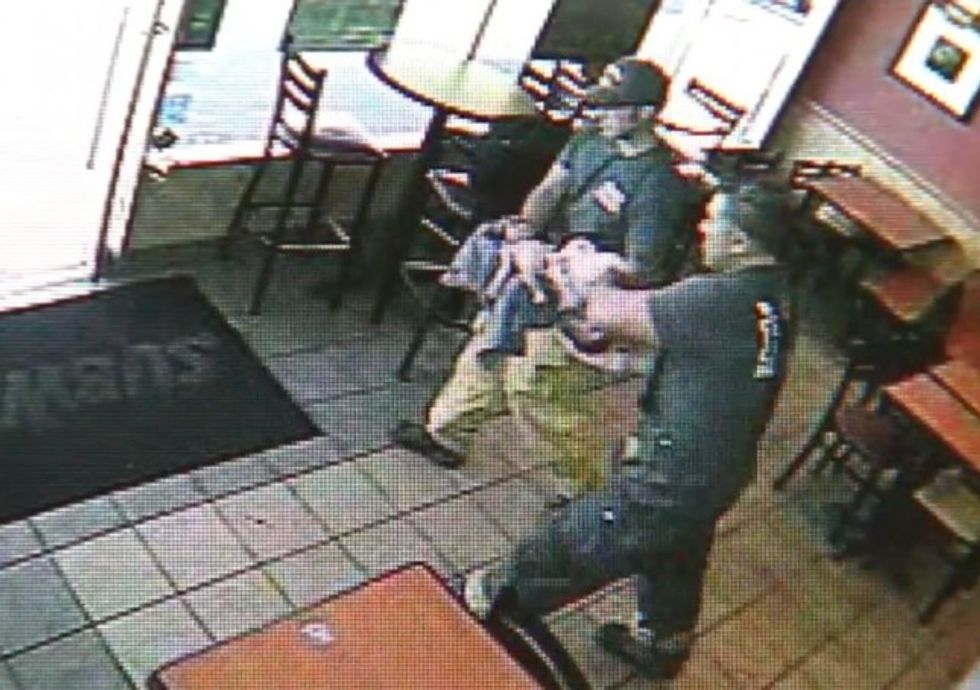 Image source: KABC-TV
By Tuesday, KABC reported that the infant's condition was good, and he was taking formula.
Mary Grace Trinidad was arrested Monday on attempted murder and child abandonment charges, the station said, after investigators followed the blood trail she left on her way out of the restaurant. The 38-year-old was located behind a Pep Boys Auto Repair & Service shop about 15 minutes after the newborn was found, the Times said.
Trinidad, who's homeless and known in the area, was taken to a hospital for treatment related to her pregnancy, KABC said, adding that a warrant was out for her arrest on narcotics charges.
Police released the Subway surveillance video to bring attention to the state's Safe Surrender Baby Law, which says parents or guardians can surrender newborns at fire stations or hospitals within 72 hours of birth with no questions asked as long as there are no signs of abuse.
"I've done this for 36 years. I thought I had seen everything," Lopez told the Tribune. "I have no words to describe how I'm feeling about this."