The body of Justice Antonin Scalia arrived at the Supreme Court building in Washington Friday.
A crowd gathered to watch as the justice's casket was carried up the stairs into the Supreme Court.
Scalia's body will lie in state in the Supreme Court chambers today before his funeral tomorrow at the Basilica of the Shrine of the Immaculate Conception in Washington. President Barack Obama was expected to pay his respects to Scalia today at the Supreme Court.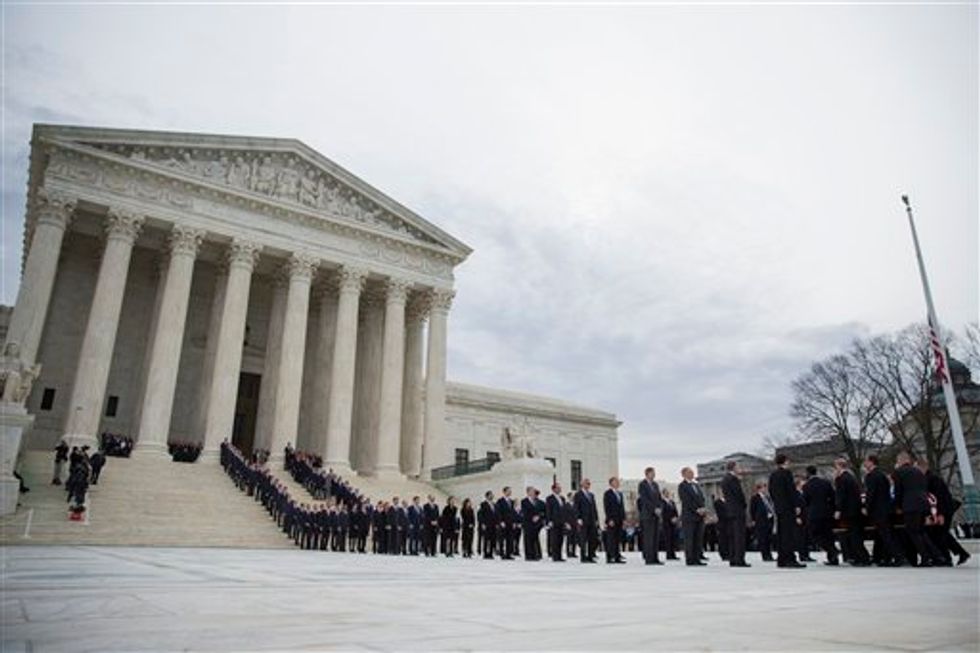 The body of Supreme Court Justice Antonin Scalia arrives at the Supreme Court in Washington Friday. (AP/Evan Vucci)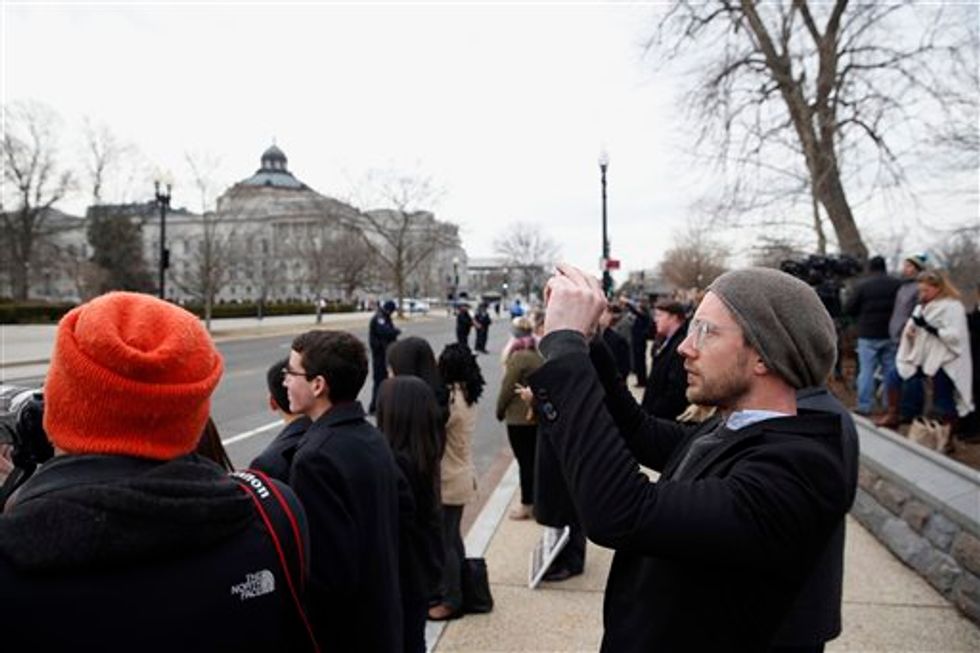 Thousands of mourners are expected to pay their respects today. (AP/Alex Brandon)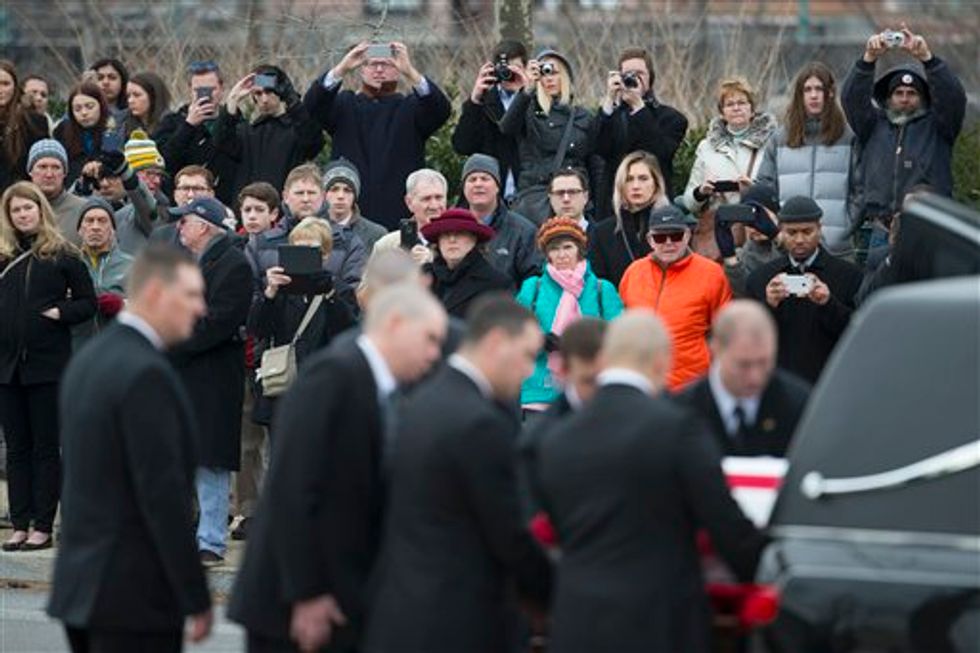 People watch as Scalia's casket arrives at the Supreme Court. (AP/Evan Vucci)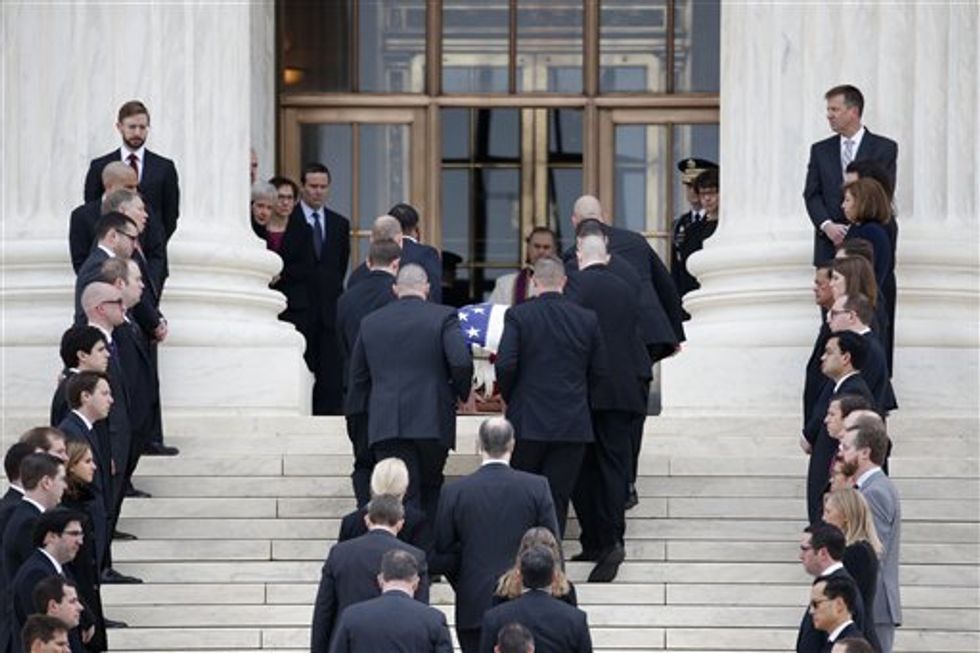 Scalia's body will rest in the Great Hall of the Supreme Court, where he spent nearly three decades as one of its most influential members. (AP/Alex Brandon)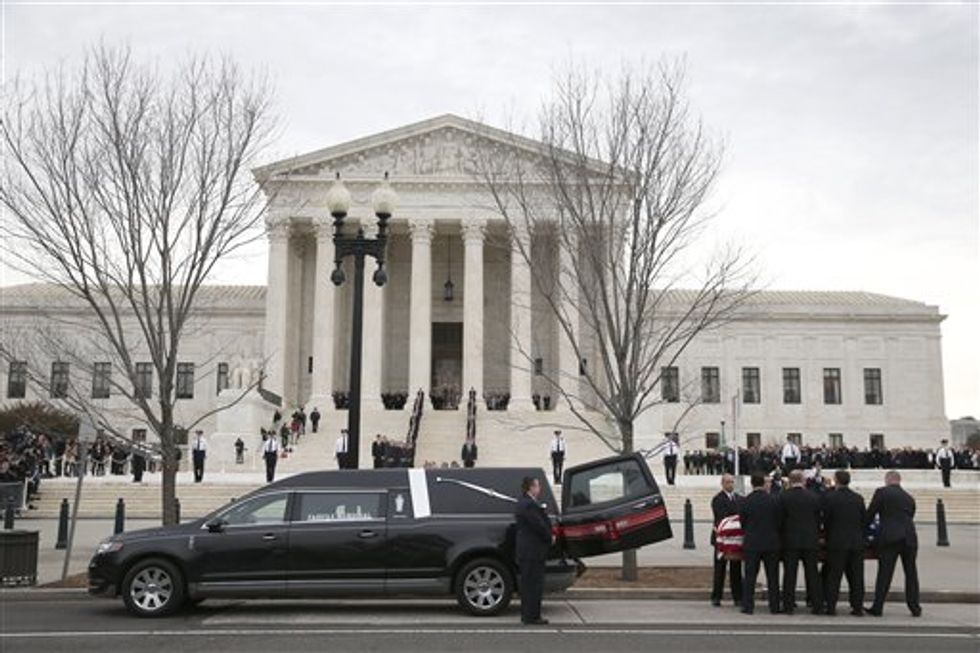 The hearse carrying Scalia's casket arrives at the Supreme Court Friday morning. (AP/Alex Brandon)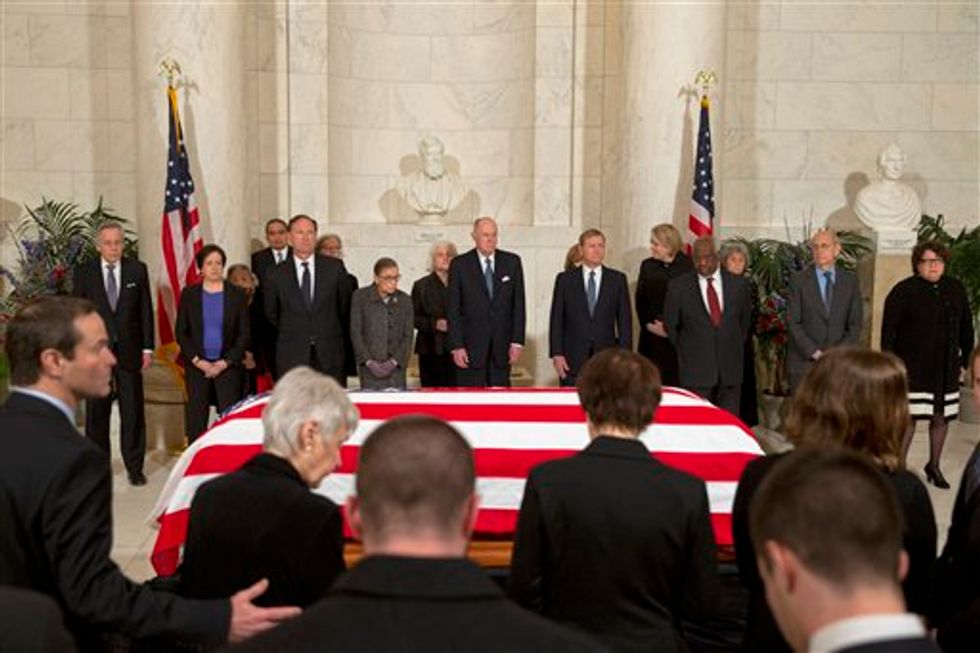 Supreme Court Justices stand for a private ceremony. From back left are Counselor to the Chief Justice Jeffrey Minear, and Supreme Court Justices Elena Kagan, Samuel Anthony Alito, Jr., Ruth Bader Ginsburg, Anthony M. Kennedy, Chief Justice John G. Roberts, Jr., Clarence Thomas, Stephen G. Breyer, and Sonia Sotomayor. (AP/Jacquelyn Martin)