A New York man is being hailed as a hero after he died rescuing his family from their burning apartment Friday morning.
Demetrius Johnson of Buffalo, New York, had already saved his fiancée and two of his children from the blazing building when he braved the flames once again to retrieve his 3-year-old son.
Johnson, 24, collapsed shortly after finding his child and putting him in a closet, Buffalo News reported. Firefighters arrived in time to save the young boy, but Johnson did not make it.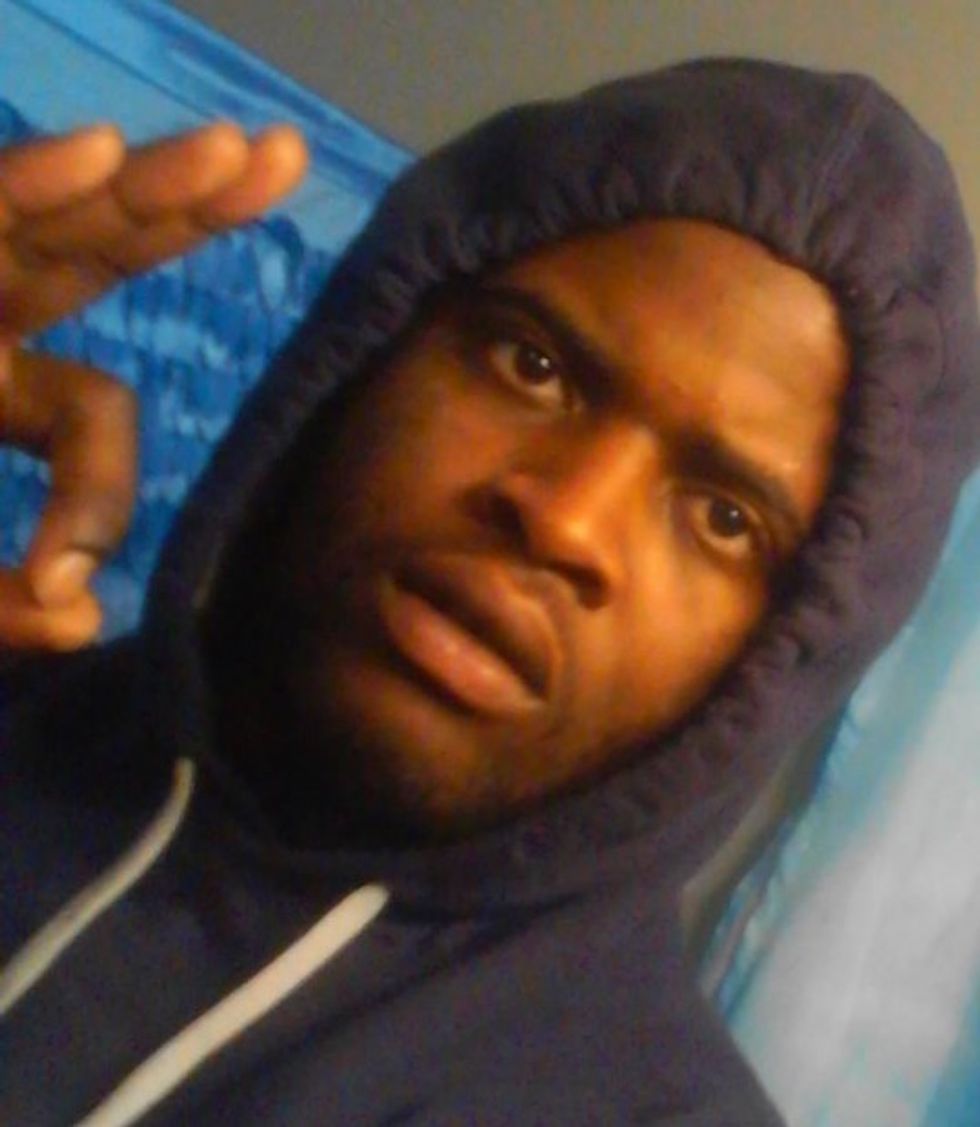 Demetrius Johnson (Image via Facebook/Demetrius Johnson)
"My brother died a hero. We're all proud of that," Demetrius' brother, William Johnson Jr., told Buffalo News Friday afternoon as he and other family members stood outside the Women & Children's Hospital of Buffalo. "My brother woke everybody up after the fire broke out. He died doing everything he could do to rescue his family."
Another 49-year-old man was also killed in the fire, and Johnson's 8-year-old daughter had severe burns over nearly 90 percent of her body.
Family members said that Johnson's fiancée told them that the smoke detectors in the apartment never went off during the fire. William Johnson added that there had been an electrical problem in the apartment two or three hours before the fire.
"Tempest [Thomas] said they called the landlord and asked the landlord to fix it," Johnson said of his brother's fiancée. "From what she told me, the smoke detectors did not go off."
Johnson believed his brother woke up "because he smelled smoke."
"It doesn't surprise me that he did all that. Those were his kids, and he loved them," Demetrius' sister, Tamika Johnson, said. "I'm just really hurt that he's gone."
"My brother died a hero, that's all there was to it," William Johnson said. "He was an angel. He pulled his family out of there, but he couldn't save himself."
"Tempest told Demetrius, 'Don't go back in there, it's too bad,'" he continued, describing what his brother's fiancée told him after the fire. "My brother said, 'I'm not going to let my son die.'"
After breaking a window to let out some smoke from their first-floor apartment, Demetrius ran back inside to search for his son. "Demetrius found him in the living room. It was so bad in there, he put Demetrius Jr. in a closet for safety. Then, my brother collapsed," William Johnson said.
Demetrius Johnson's brother-in-law, Daniel Hunley, described him as a loving father. "He was a good family man, and he died a hero, trying to do the right thing," Hunley said.
Family members explained that Johnson was unemployed because of a seizure disorder. "He had a few problems over the years, some troubles with the law, but he never did any hard time in jail," William Johnson said of his brother. "But for the most part, he was a good family man, a good person. He loved his kids."
Johnson described his brother Demetrius as "an outgoing person whose favorite activities were "barbecues, picnics, getting together with family, especially his kids."
The family mentioned another incident that occurred several months ago in which Demetrius Johnson entered another burning home to save an elderly woman. "That house was on fire, and Demetrius went in looking for her. He searched the whole inside of the house, but then he found out she was out having lunch somewhere," William Johnson said.
Fire investigators continue to look into the fire that occurred Friday morning but have yet to officially comment on the cause or the presence of smoke detectors.
(H/T: Buffalo News)