New Mexico Gov. Susana Martinez (R) is set to endorse Marco Rubio for president and will campaign with the Florida senator this week.
"Marco Rubio is a compelling leader who can unite the country around conservative principles that will improve the lives of all Americans," Martinez said in a statement. "The stakes for our great country are too high — and the differences between the candidates too great — for me to remain neutral in this race."
Martinez added that she "looks forward to campaigning with [Rubio] later this week." According to a press release from Rubio's campaign, the governor will join Rubio in Kansas and Florida.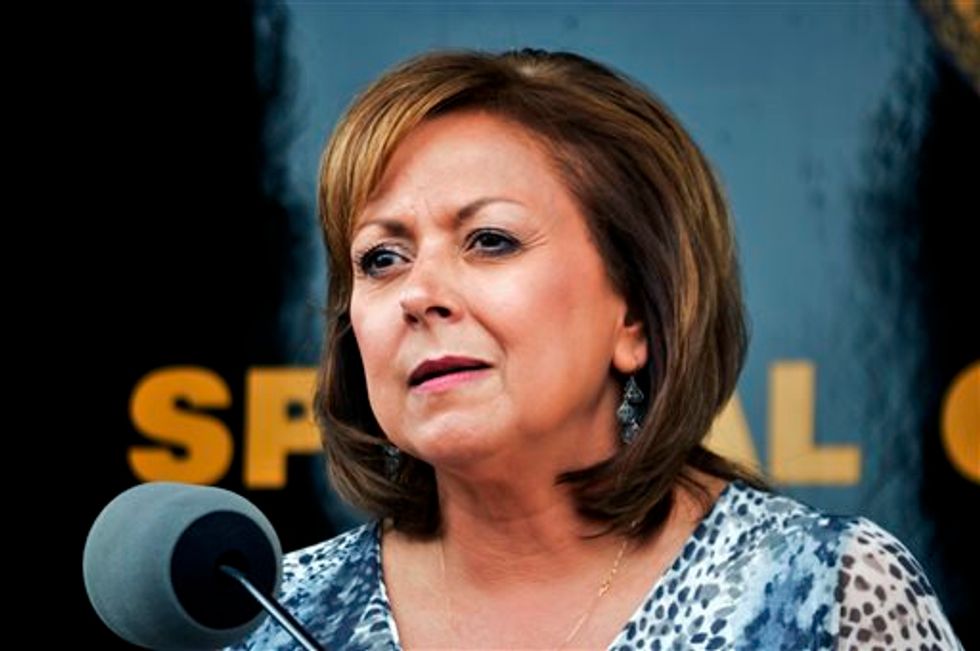 New Mexico Republican Gov. Susana Martinez. (AP Photo/Russell Contreras, File)
As the first female Hispanic governor in the country, Martinez's endorsement could provide a much-needed boost for the Rubio campaign. Martinez, who serves as chairwoman of the Republican Governors Association, has been mentioned as a possible vice presidential pick for the eventual nominee.
Martinez has avoided answering if she'd support GOP front-runner Donald Trump if he were the nominee but has chastised the businessman for comments that he's made regarding immigration.
New Mexico's primary does not take place until June 7, but voters in Rubio's home state of Florida will decide on March 15. According to Real Clear Politics' aggregated polling data, Rubio is in second, 19.6 points behind Trump. Florida's 99 delegates are at state in the state's winner-take-all primary.
Rubio currently has 110 delegates compared to Trump's 319 and Texas Sen. Ted Cruz's 226.
—
Follow Kaitlyn Schallhorn (@K_Schallhorn) on Twitter