A Michigan sheriff added a popular American phrase to the vehicles of five of his deputies this week. The bold black lettering on the back of each police car reads, "In God We Trust."
"It's just the right thing to do," Sheriff Kirk Wakefield told WWJ-TV.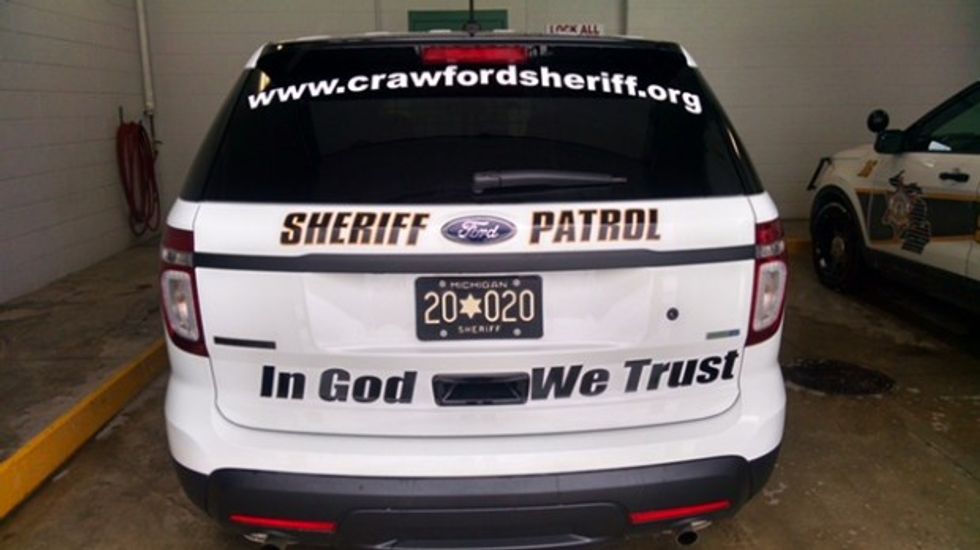 Image source: Kirk Wakefield
Wakefield explained that he felt the people of his community were in need of an optimistic and patriotic message.
"There is so much negativity going on in our country today — the flag, 'In God We Trust,' prayer — all kinds of things. Come on, folks, these are the grassroots of our country," he continued.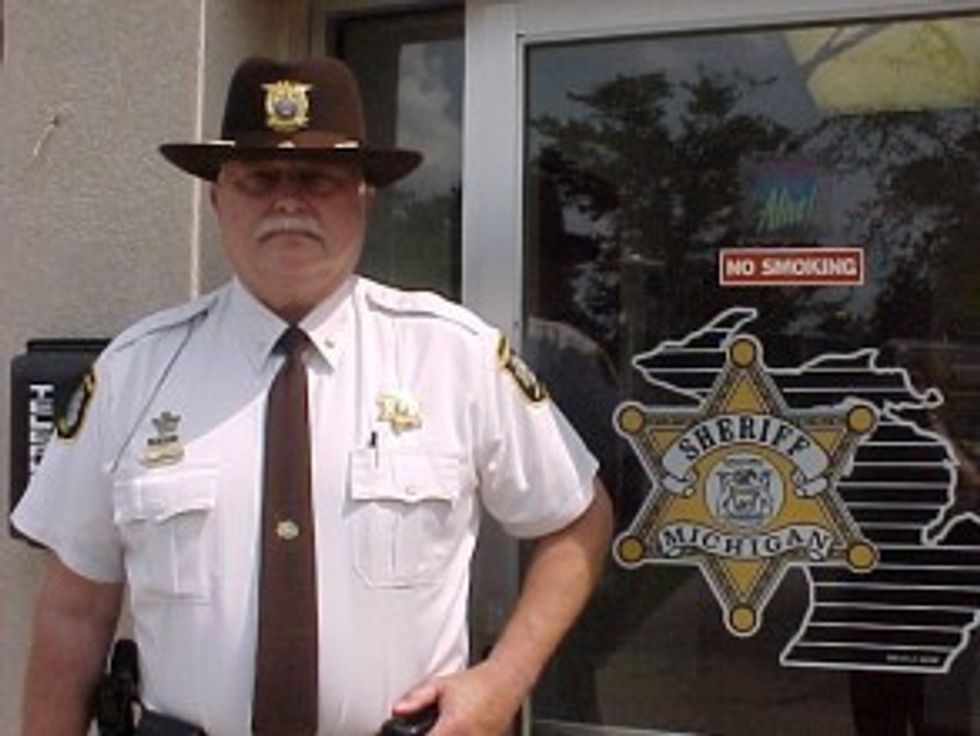 Sheriff Kirk Wakefield (Image source: crawfordsheriff.org)
Wakefield personally funded the decals to be put on the police cars. According to WWJ-TV, a local church contributed $100 to help cover the cost.
"I'm the sheriff and I decided to do it — I did it," Wakefield said. "I got thinking about it and I said 'you know, it's on our currency, it's on letterhead – it's everywhere. Why don't we put that on our patrol cars.'"
So far, the sheriff said he has not received a single negative comment or objection to the decals.
(H/T: WWJ-TV)