A Kentucky pastor said that evangelicals' embrace of Republican presidential candidate Donald Trump appears to show that the faithful "have repudiated everything they believe," but he offered up a theory about what he really believes is driving support for the brash businessman.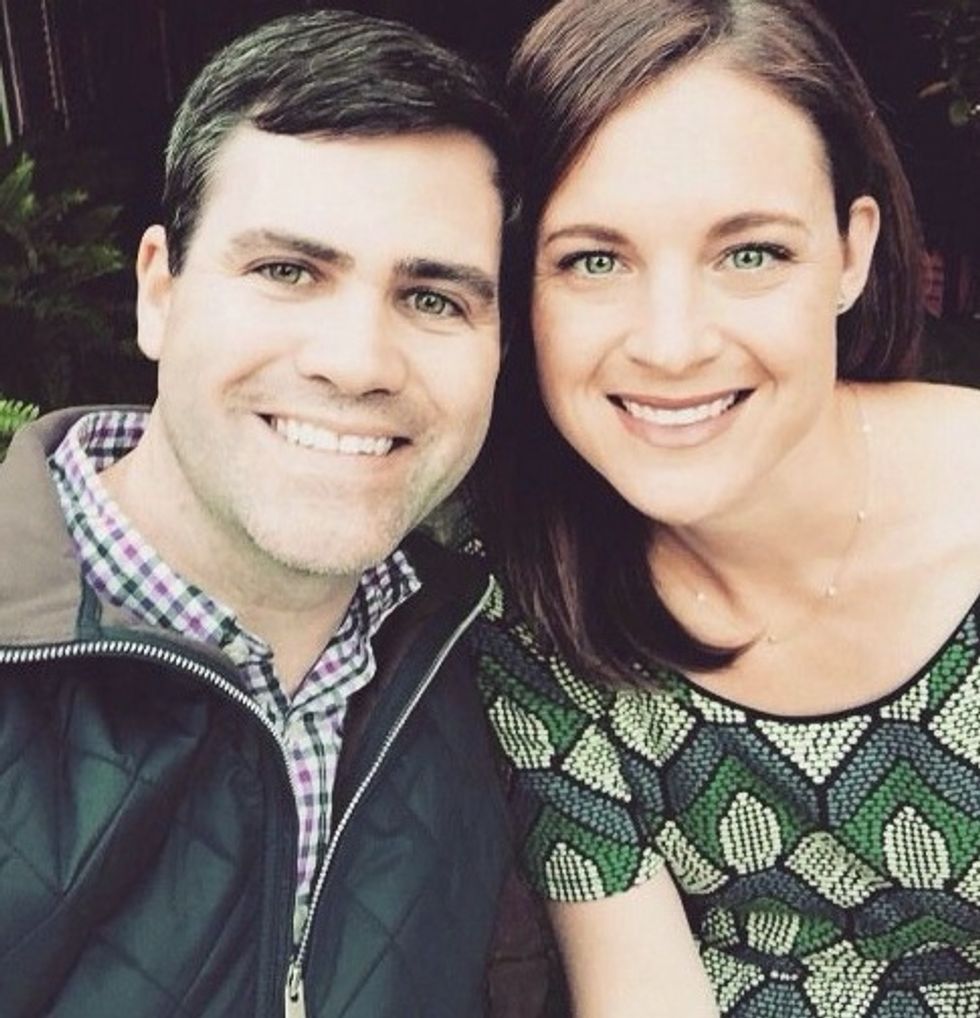 The Rev. Robert Cunningham and his wife, Abby (Twitter)
"What if evangelicals (or any tribe, for that matter) aren't primarily compelled by what they believe but instead by what they love?" the Rev. Robert Cunningham wrote in a recent blog post published on the Tates Creek Presbyterian Church website. "In fact, what if every one of us will gladly repudiate what we believe before we would ever repudiate what we love?"
He went on to ask whether Trump, who he said is "contradictory to evangelical beliefs," is actually the "embodiment of current evangelical loves," saying that he believes that this is, in fact, the case.
Cunningham then proclaimed that "we are what we love."
"Or to put it another way, we follow our desires more than our doctrine," he said, explaining how he believes that cultural loves can have a big impact on how individuals form and act out their own personal loves.
He then applied this very idea to the notion of Trump's political rise and popularity among some evangelical Christians.
"In one sense [Trump] makes no sense. From a character and even policy standpoint, evangelical support of Donald Trump is utterly mystifying, and countless articles are being written trying to explain this phenomenon," Cunningham wrote. "But all of them seem to come to the same conclusion: evangelical support for Donald Trump is a referendum on the current state of evangelical doctrine and convictions."
Cunningham believes that evangelicals are aware that what Trump is saying is wrong, but that they still continue to support him, proceeding to offer up his theory: "We are never compelled by our ideals like we are by our loves."
He continued:
What happens when the liturgies of our greedy culture train evangelicals to love money and power? What happens when the liturgies of talk radio train evangelicals to love anger and paranoia? What happens when the liturgies of social media train evangelicals to love sensational sound bites more than thoughtful discourse? What happens when the liturgies of modern worship services train evangelicals to love novel, flashy, and glib emotional experiences that feel more like a rally than corporate worship? What happens when the conference culture of the church trains evangelicals to love the big celebrity leader? What happens when preaching that prioritizes relevant, shocking, and brash sermons trains evangelicals to love "tell it like it is" ranting? What happens when the liturgies from the days of the Moral Majority train evangelicals to love America as much as Jesus, which then leads to an incessant longing within churches to "make America great again!"

What happens? Evangelicals in love with Donald Trump happens.
The pastor said that Trump rallies are essentially worship services, with the Republican businessman feeding "hungry hearts with his nonsense." He concluded by calling evangelical support for Trump a "humbling rebuke that we cannot ignore." Read his op-ed here.
As TheBlaze has reported, Cunningham is hardly the first pastor to comment on Trump's popularity among evangelicals. But, as we've noted, the situation is quite complicated. Despite Christian support overall, a recent LifeWay Research poll found that, if the election were back in January, only five percent of Republican-affiliated pastors would have voted for Trump.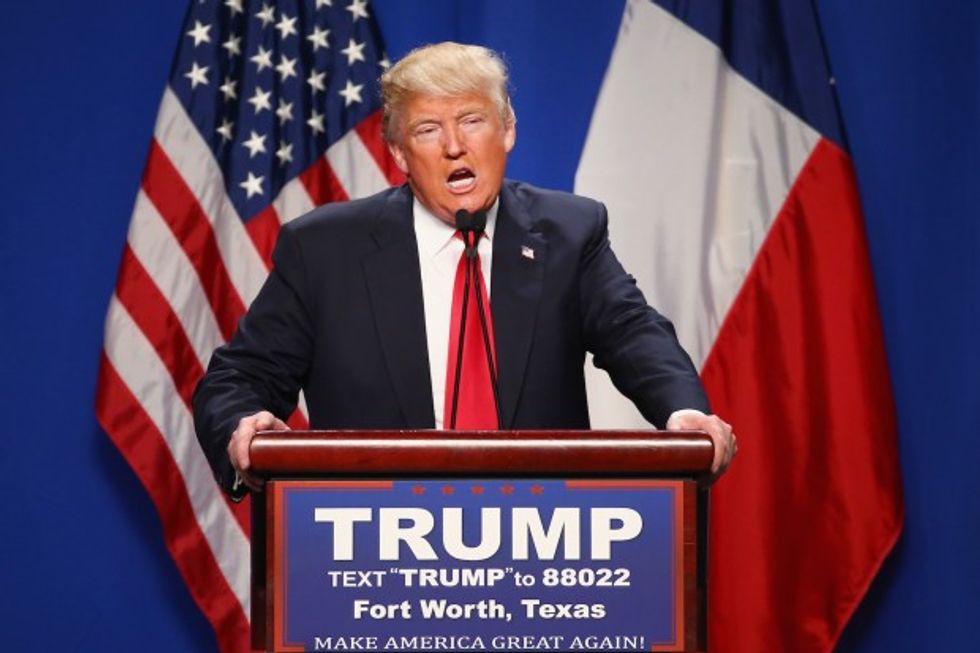 Donald Trump Donald Trump speaks at a rally at the Fort Worth Convention Center, Feb, 26, 2016. (Getty Images/Tom Pennington)
Others, like famed pastor and author Max Lucado — who typically avoids weighing in on political candidates — have also spoken out against Trump's support among Christians.
"He ridiculed a war hero. He made mockery of a reporter's menstrual cycle. He made fun of a disabled reporter. He referred to the former first lady, Barbara Bush as 'mommy,' and belittled Jeb Bush for bringing her on the campaign trail," Lucado said of Trump. "He routinely calls people 'stupid,' 'loser,' and 'dummy.'"
And megachurch pastor Perry Noble of NewSpring Church in South Carolina also made it more than clear in a series of tweets that he has no intention of supporting Trump's presidential campaign.
Others, though, like Pastor Robert Jeffress of First Baptist Church in Dallas, Texas — who isn't endorsing a candidate in the 2016 election cycle, but who told the Christian Post that he doesn't believe that a Christian "has to sell his soul to the devil to vote for Donald Trump" — is far less critical of Trump.
In a recent interview with TheBlaze, Jeffress spoke about the current political climate, explaining his contention that evangelical support for Trump shows that many Christians "are willing to think outside of the box for the kind of candidate they want."
"People are looking for leadership," he said, offering those surprised by evangelical support for Trump a stark reminder of Ronald Reagan's 1980 presidential victory.
Listen to his comments below:
Actual endorsements have also come from prolific Bible translator and Christian minister Dr. James F. Linzey as well as Liberty University president Jerry Falwell Jr.
It should be noted that some outlets have explained that evangelical support for Trump might not be as strong as many assume.
(H/T: Christian Post)
--
Follow the author of this story on Twitter and Facebook: