A new online petition condemns conservative filmmaker and author Dinesh D'Souza from speaking at Birmingham-Southern College in Birmingham, Alabama, because of his past "controversial statements."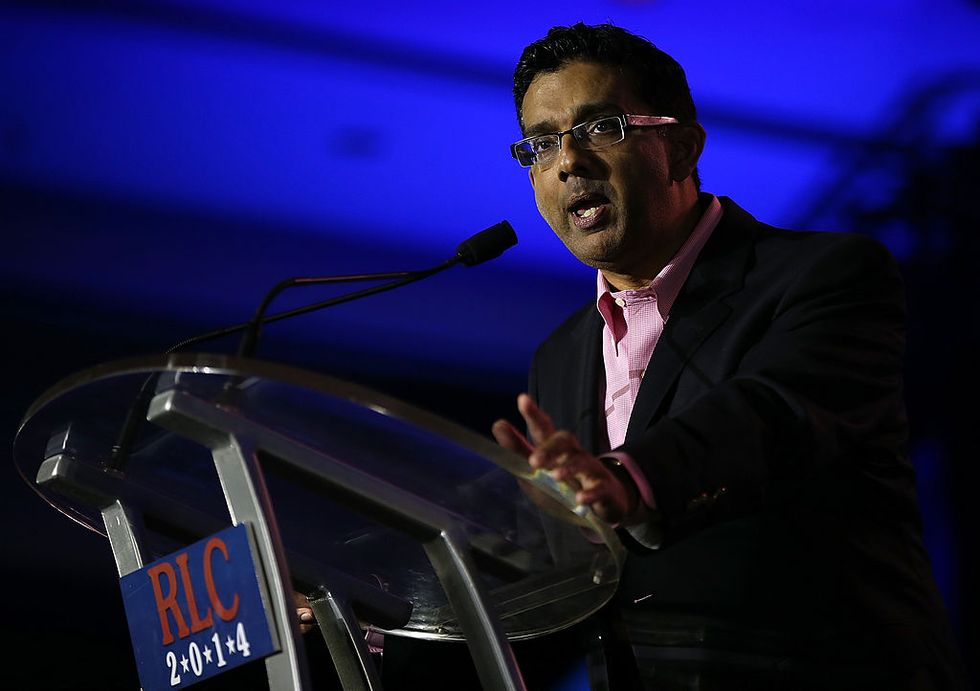 Conservative filmmaker and author Dinesh D'Souza speaks during the final day of the 2014 Republican Leadership Conference on May 31, 2014 in New Orleans, Louisiana. Some of the biggest names in the Republican Party made appearances at the conference, which hosts 1,500 delegates from across the country through May 31. (Photo by Justin Sullivan/Getty Images)
"Due to Mr. D'Souza's extensive history of controversial statements and instances of insensitivity, we believe that he will only debase the vital dialogue within our community that is necessary for learning, the Change.org petition states, adding that D'Souza's "hateful rhetoric" will "demean and degrade" those at the college.
The petition cites D'Souza's past statements regarding the 9/11 attacks, race and members of the LGBT community.
"While Mr. D'Souza's freedom of speech is constitutionally protected, the campus community also has the right, and in our view the obligation, to object to and condemn the hateful rhetoric that Mr. D'Souza routinely engages in," the petition adds.
The student who wrote the letter, however, said the goal of the petition was not to block D'Souza from speaking. Rather, he claimed, the intention was to publicly condemn D'Souza.
The letter refers to D'Souza's criminal record in which he pleaded guilty in 2014 for violating campaign finance law and for making false statements during the law enforcement investigation.
"We believe that such a record of criminality reflects poorly upon Mr. D'Souza's integrity and ethics, in stark contrast to the students of Birmingham-Southern College, who have made a lifelong oath to abide by the highest standards of ethical conduct," the petition states.
D'Souza is scheduled to speak at Birmingham-Southern College on April 7 as part of a campus lecture series.
Editor's note: A previous version of this post said that the petition aimed to block D'Souza from speaking at the college, rather than simply condemn him and his past statements.
–
Follow the author of this story on Twitter and Facebook: