Businessman Donald Trump's campaign is increasingly growing with frustration over the media and the Washington establishment, according to an internal memo obtained by the Washington Post over the weekend.
Trump senior adviser Barry Bennett distributed a memo titled "Digging through the Bull Sh*t," urging Trump's inner circle to ignore the New York mogul's critics.
"So this week the Media and the Washington Establishment bashed the campaign with energy yet ever seen against a Republican candidate," Bennett wrote. "You name the medium, and it was dominated with Trump attacks."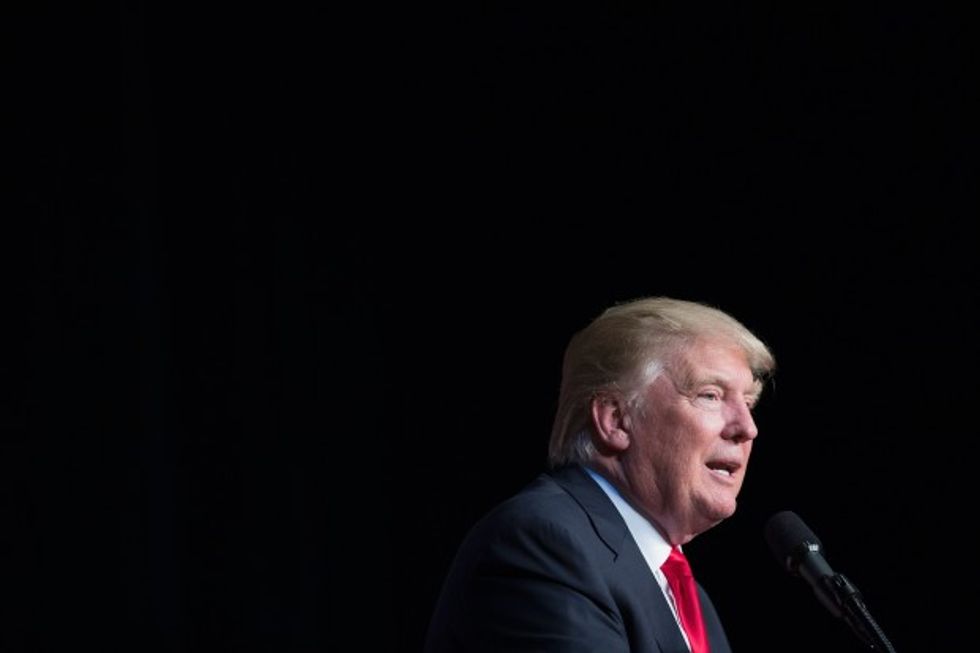 Scott Olson/Getty Images
Bennett, the former campaign manager for Ben Carson, lashed out at political pundits and commentators, who "scurried to the networks to proclaim that the end was at hand for Donald Trump."
"Yet another pathetic display by the so-called experts who line their pockets at the expense of our candidates and causes," Bennett wrote.
"America is sick of them. Their idiotic attacks just remind voters why they hate the Washington Establishment," he added, citing recent poll data that shows Trump has increased his support in national polling.
"Donald Trump 1," Bennett declared, "Washington Establishment/Media 0."
The memo comes after a particularly turbulent week for the Trump campaign, which saw its campaign manager charged with battery in the alleged assault of a reporter, as well as several gaffes — including one on abortion that drew the ire of both pro-lifers and pro-choicers.
In comments to the Post, Bennett remarked that the letter was directed at both the national media and the Republican establishment.
"The press is printing the narrative that the Republican establishment is setting," he said. "What's necessary — what I'm saying here — is that we can't let that influence how we see ourselves."
Read the full memo below via the Post: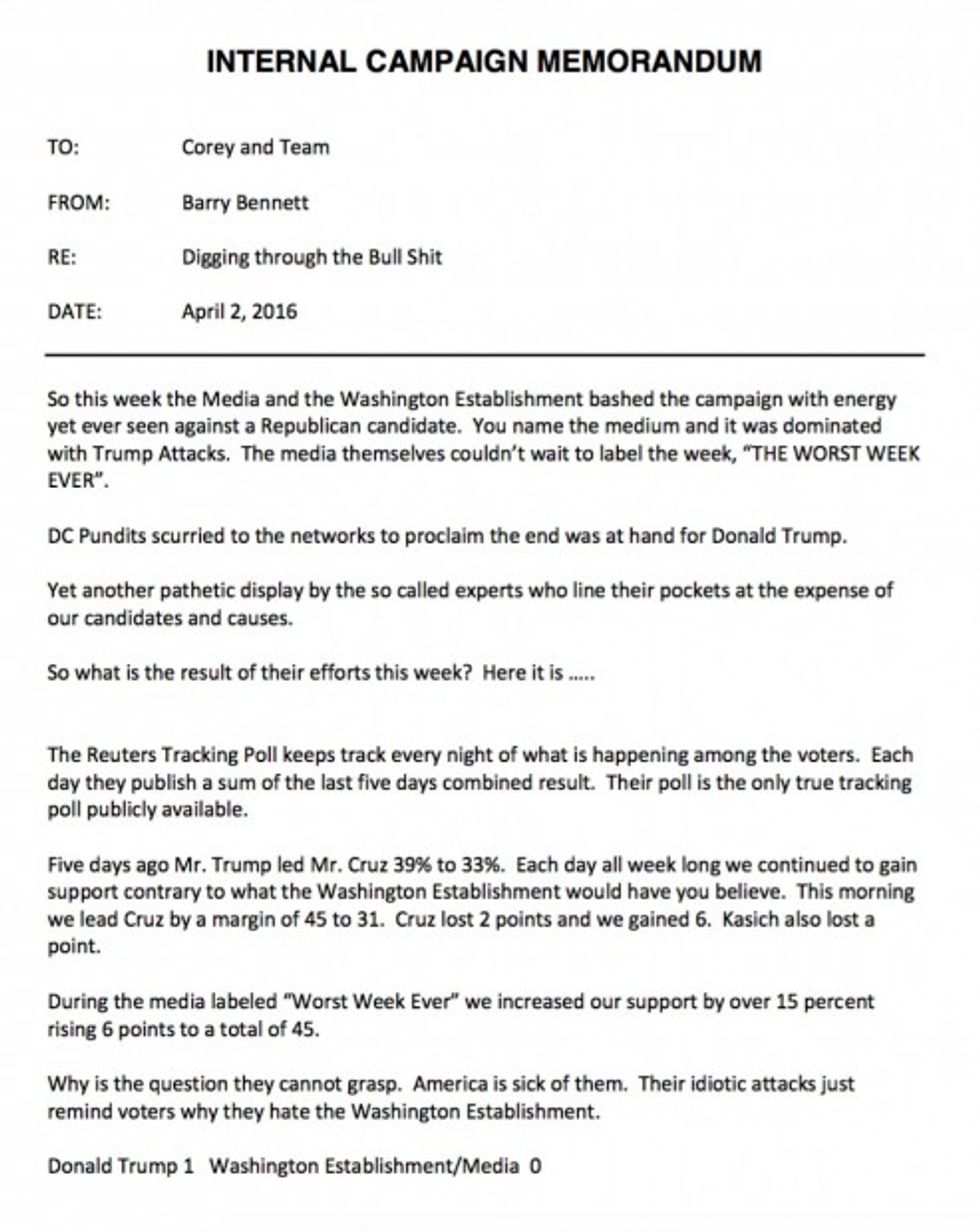 Image source: The Washington Post
—
Follow the author of this story on Twitter and Facebook:
[facebook //www.facebook.com/plugins/like.php?href=