Dana Gibson had her 9-year-old daughter taken away from her by Texas Child Protective Services in October after she was found with drugs. Months later, Gibson has cleaned up -- but she still can't get custody of her daughter.
"It's very tough to talk about," Gibson told WFAA-TV. "As a parent, there's nothing worse than to know that you've caused your child pain."
Gibson said she recently received a "formal apology" from CPS, but it didn't have anything to do with her getting her daughter back. Instead, it was an acknowledgement that the state agency had moved her daughter to a second foster home without the appropriate, prior notification.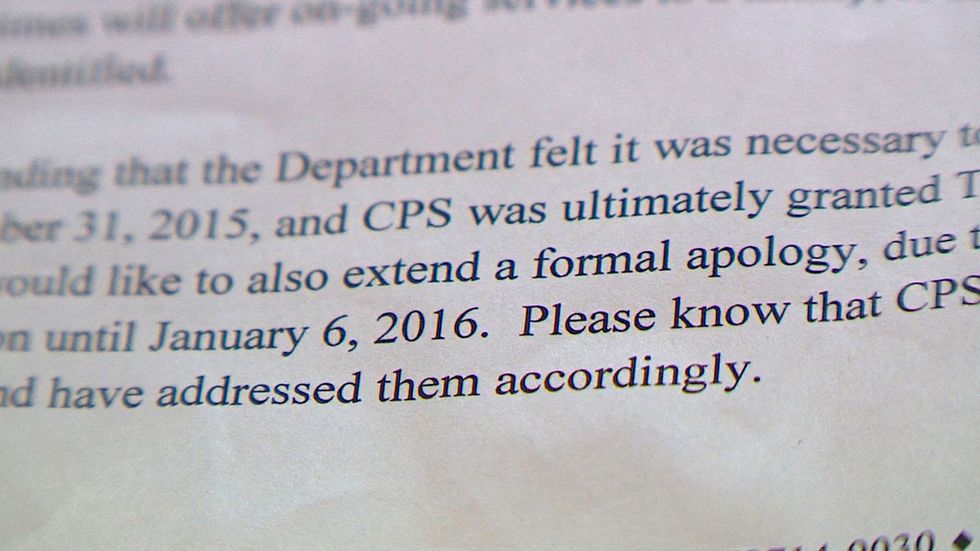 Image source: WFAA-TV
"I was stunned, actually, to get this letter," Gibson said.
Gibson said the CPS admitted in the apology letter that it was wrong to not communicate with her every 10 days. A second apology letter stated that her daughter had been removed from one foster home and placed into another, with Gibson finding out about the transfer just seven days in advance, as opposed to the required 10 days.
"I have since called the ombudsman office and lodged another complaint, because my daughter was put in therapy...and I was not notified," Gibson told WFAA-TV.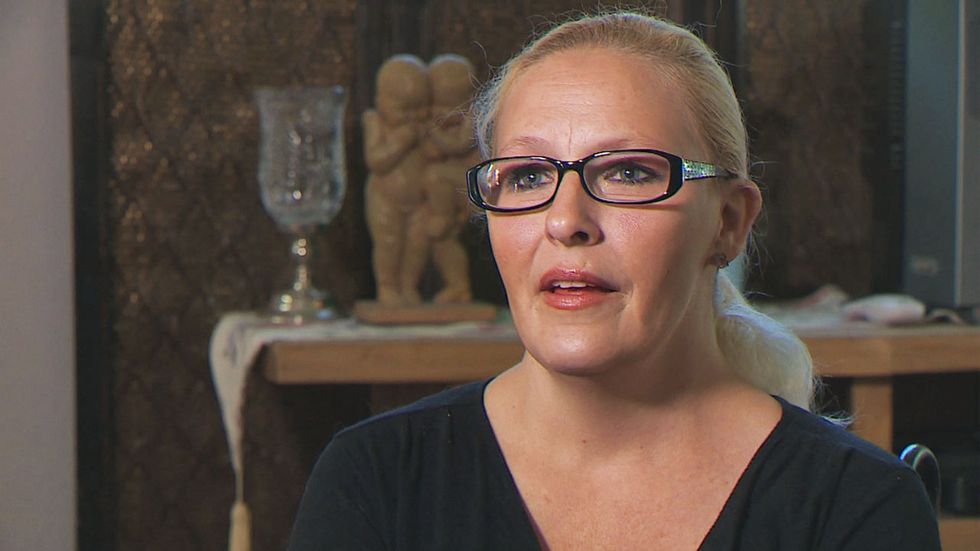 Dana Gibson (Image source: WFAA-TV)
The revelation comes as CPS is already trying to resolve what one state senator says is a "crisis."
"We are in crisis mode at CPS in the state of Texas," Sen. Royce West, a Democrat from Dallas, said. "Anyone who says anything different is not looking at all the facts."
Two CPS caseworkers were recently fired after the death of a 4-year-old girl in Grand Prairie, Texas -- the little girl's relatives had worried that she was in danger. WFAA-TV reported that, in addition, investigators are leaving the agency at "alarming rates." CPS regional director Jackie Freeman, who oversees 19 counties, including Dallas-Forth Worth, is set to retire at the end of April.
Freeman has worked for CPS for 30 years, according to the Dallas Morning News.
(H/T: WFAA-TV)
–
Follow the author of this story on Twitter and Facebook: