The Fox News Channel announced Thursday that it had created a a new long-form specials division, shuffling some of its top executives to new roles as part of the new changes.
Chairman and CEO Roger Ailes announced that Michael Clemente, who has managed news at the cable news channel since 2009, will transition to Executive Vice President of News Specials where he will work on the development and production of long-form programming and special live events.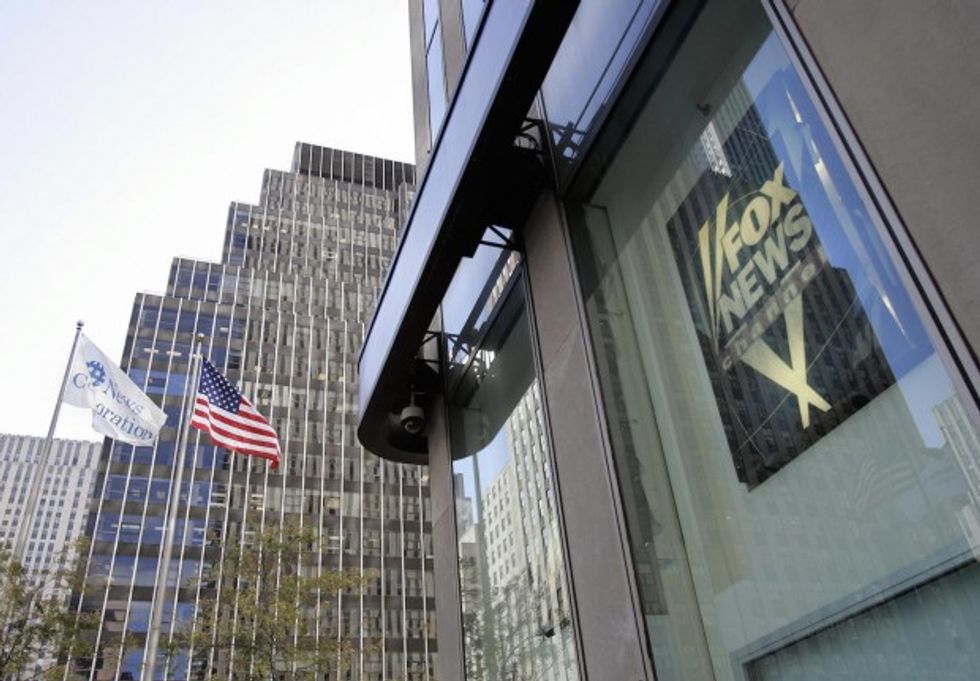 An electronic news ticker above a sign at the Fox News Channel television studios in the parent News Corporation building, 05 October 2006, in New York. (STAN HONDA/AFP/Getty Images)
"Michael's wide-ranging broadcast background is perfect for this position — I'm confident that his extensive experience in long-form producing will result in development and execution of high quality specials," Ailes said in a statement.
Jay Wallace will be promoted to Executive Vice President of News and Editorial to take over much of Clemente's former role. Wallace will oversee the newsgathering operation at the network, political coverage and daytime weekday and weekend news programming.
"I am honored by the opportunity to lead the amazing team of outstanding journalists assembled by Roger Ailes at such a momentous time in this nation's history," he said in a statement. "As FOX News nears its 20th anniversary, I am looking forward to enhancing and expanding the channel's news influence across all platforms."
Senior Executive Vice President Bill Shine, who also oversees the Fox Business Network, will continue to oversee opinion and primetime programming.
Previously, the cable news network had been split into two divisions: news and programming. The changes announced Thursday created a third division for taped long-form specials.
Editor's Note: This story has been updated to more accurately reflect the changes announced at the Fox News Channel.
—
Follow the author of this story on Twitter and Facebook: