© 2023 Blaze Media LLC. All rights reserved.
Parents Watch in Agony as Hidden Camera Captures How Children React to Finding a 'Gun' in Playroom
"To be honest I feel a little sick to my stomach."
A TV station in North Carolina decided to investigate how children react to finding a gun by planting a realistic prop gun for them to find — all while their parents watched in agony via hidden camera.
"We've seen all too many cases where kids pick up weapons and shoot themselves or someone else, often times ending in tragedy," WJZY-TV's Barbara Lash wrote. "FOX 46 Charlotte teamed up with Mecklenburg County Sheriff Irwin Carmichael to put a group of kids to the test, with their parents watching on."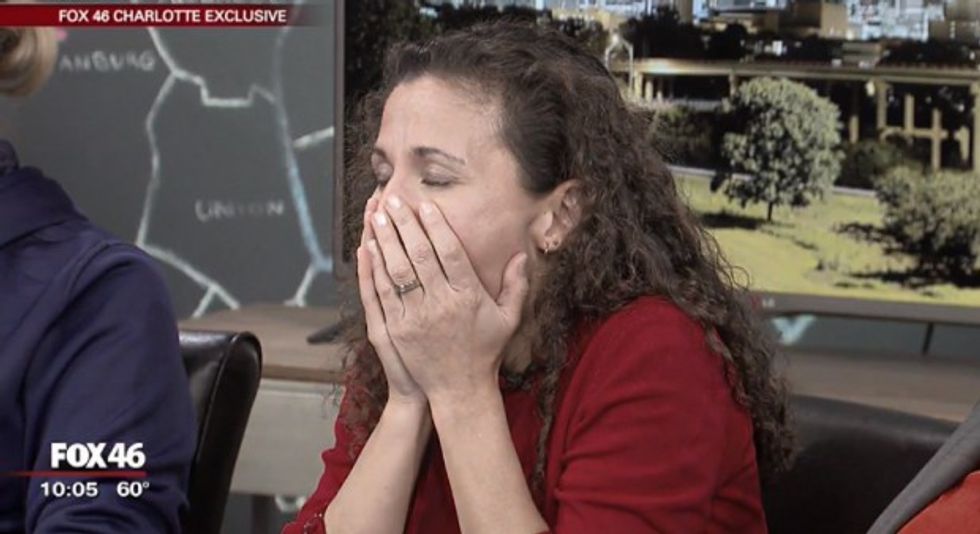 Image source: WJZY-TV
The children were put in a room with toys and the prop gun. They quickly found the prop gun and began to play with it. It took three and a half minutes for one of the children to assume it was fake and to pull the trigger. Ultimately, half of the children did so.
"To be honest I feel a little sick to my stomach," one of the parents said afterwards.
One of the children said that he knew it was a fake gun "after I pulled the trigger."
Carmichael urged the parents to teach their children that if they find a gun, they shouldn't touch it and they should tell an adult.
Watch:
Want to leave a tip?
We answer to you. Help keep our content free of advertisers and big tech censorship by leaving a tip today.
more stories
Sign up for the Blaze newsletter
By signing up, you agree to our
Privacy Policy
and
Terms of Use
, and agree to receive content that may sometimes include advertisements. You may opt out at any time.