A new Bible translation takes an entirely unique approach to the scriptures by presenting Old and New Testament texts through...emojis.
Titled the "Bible Emoji," the new translation converts about 15 percent of the King James Version to emoticons and related symbols, according to the Huffington Post.
The Bible version also subs out words like "and" and "why," making them "&" and "y" — short-hand symbols that are often used to replace various words in instant messages and text conversations.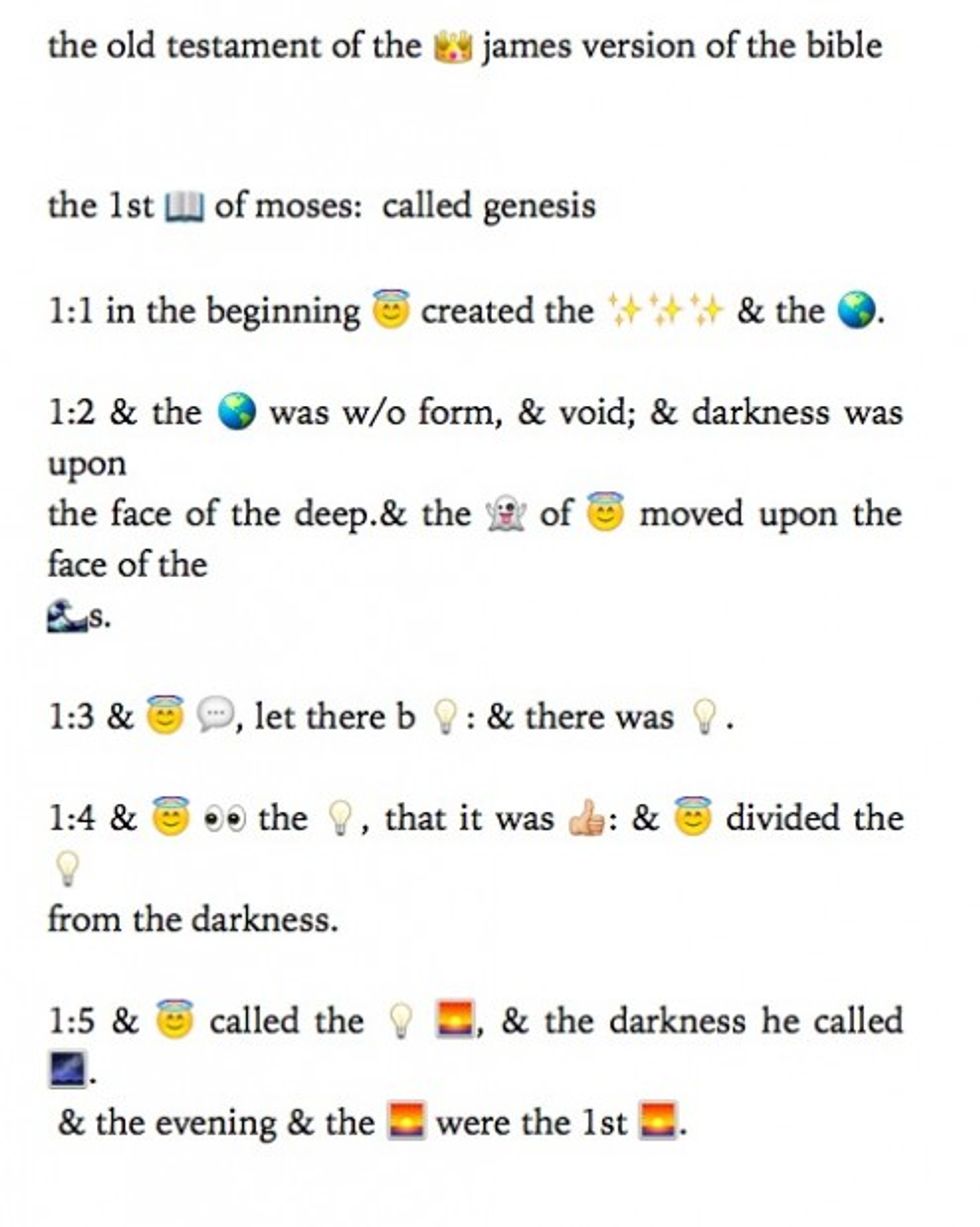 A sample of the "Bible Emoji"
The creator of the "Bible Emoji" asked not to be identified in an interview with the Huffington Post, citing controversy and "abusive comments" that the project has reportedly sparked from both atheists and Christians, alike.
That said, the translator said that it is his or her hope that people will view the project as "fun."
"I hope that it has people on both sides go and maybe look for themselves and what's in the Bible and what it says," the individual told the Huffington Post."The book has a lot of human history in it, a lot of really good things and also negative things. I hope it helps everyone on both sides of the argument to see it for what it is."
The individual explained that the emoji-themed Bible was translated using Lingo Jam, a translation engine, with various enojis being linked to words in the text — a project that took six months to complete.
The Bible is set to release in iBooks May 29, with an official description calling it "a great and fun way to share the gospel."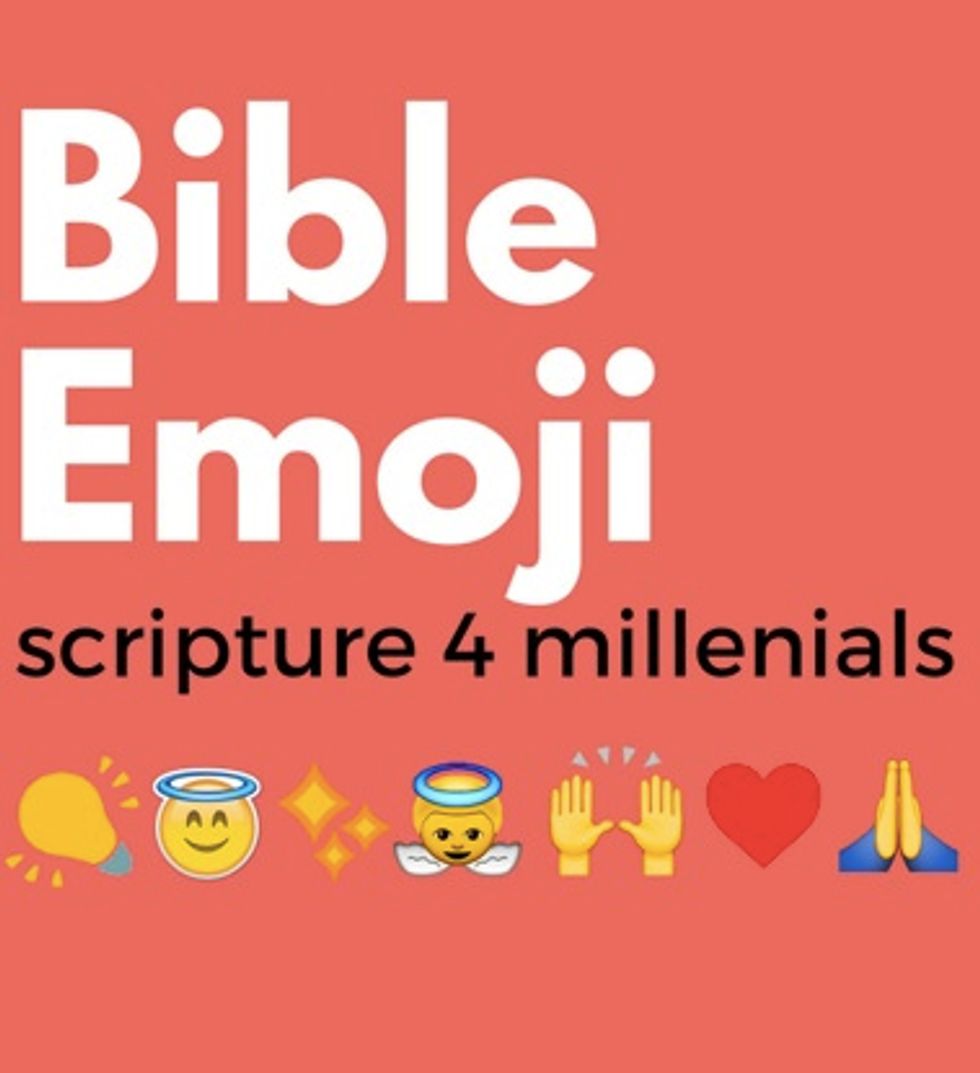 "Bible Emoji"/iBooks
As TheBlaze reported back in 2014, a man named Kamran Kastle was crowdfunding for a similar emoticon Bible project, but the Kickstarter, which sought to raise $25,000, failed to meet its goal, raising only $105.
"Half of my book will be the Bible translated into Emoticons and the other half will simply be standard biblical text. Every biblical verse will be followed by its' emoticon equivalent," Kastle said at the time "Readers will be able to go back and forth between standard written text (the Bible) and Images (Emoticons)."
It is unclear if Kastle has any relation to the "Bible Emoji" project
(H/T: Huffington Post)
--
Follow the author of this story on Twitter and Facebook and check out his new book "The Armageddon Code: One Journalist's Quest for End-Times Answers":