In a scathing open letter to presumptive Republican presidential nominee Donald Trump, Rep. Filemon Vela (D-Texas) told the candidate "you're a racist" and to "take your border wall and shove it up your ass."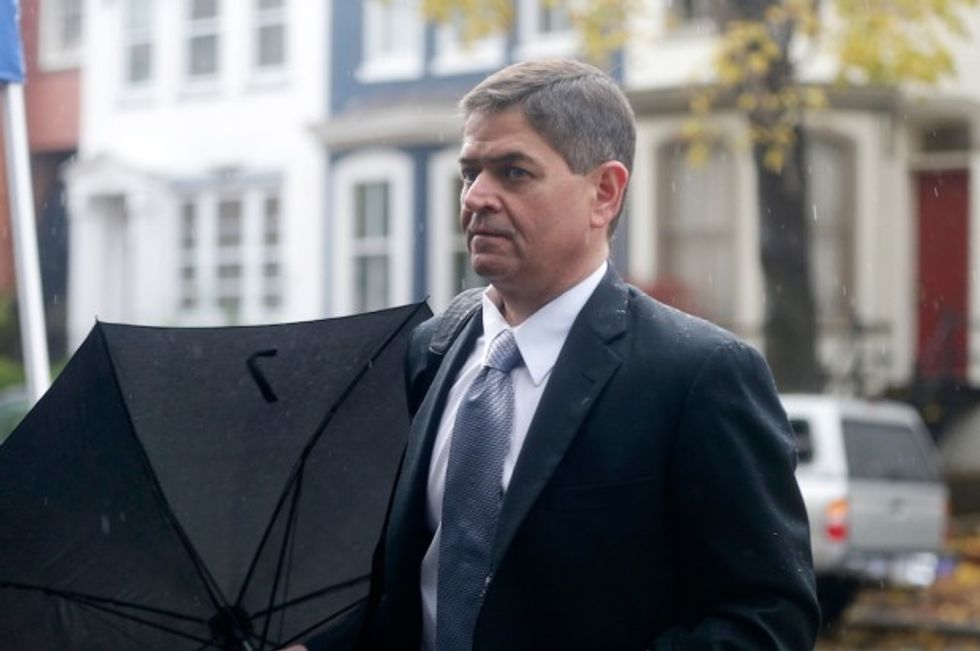 Texas Democratic Rep. Filemon Vela (AP Photo/Charles Dharapak)
"[Y]our ignorant anti-immigrant opinions, your border wall rhetoric, and your recent bigoted attack on an American jurist are just plain despicable," Vela wrote. "Your position with respect to the millions of undocumented Mexican workers who now live in this country is hateful, dehumanizing, and frankly shameful."
"Before you dismiss me as just another 'Mexican,' let me point out that my great-great grandfather came to this country in 1857, well before your own grandfather," Vela added. "His grandchildren (my grandfather and his brothers) all served our country in World War I and World War II. His great-grandson, my father, served in the U.S. Army and, coincidentally, was one of the first 'Mexican' federal judges ever appointed to the federal bench."
Vela conceded, though, "I do not disagree with everything you say."
I agree that the United States Government has largely failed our veterans, and those of us who represent the people in Congress have the obligation to rectify the Veterans Administration's deficiencies. I also believe that the Mexican government and our own State Department must be much more aggressive in addressing cartel violence and corruption in Mexico, especially in the Mexican border state of Tamaulipas. And clearly, criminal felons who are here illegally should be immediately deported.
"There might even be a few other things on which we can agree," he added.
Vela told the Brownsville Herald that he wrote the letter because his constituents are "really upset" about Trump's rhetoric and that "they are looking for someone to speak out for them."
Asked about the tone of his letter, Vela replied, "I had to do it in language that only Donald Trump could understand," adding, "I couldn't think of any other way to respond than to fight fire with fire."
—
Follow Kate Scanlon (@kgscanlon) on Twitter