If you want something, work for it. That's the American dream, and it's something one Tennessee teen who wanted to go to college put into practice. Now, he's reaping the benefits of his diligence.
In a time when fast-food workers are protesting the companies they work for in the hope of raising their wages to $15 an hour, high school senior Kevuntez King decided that no one owed him anything.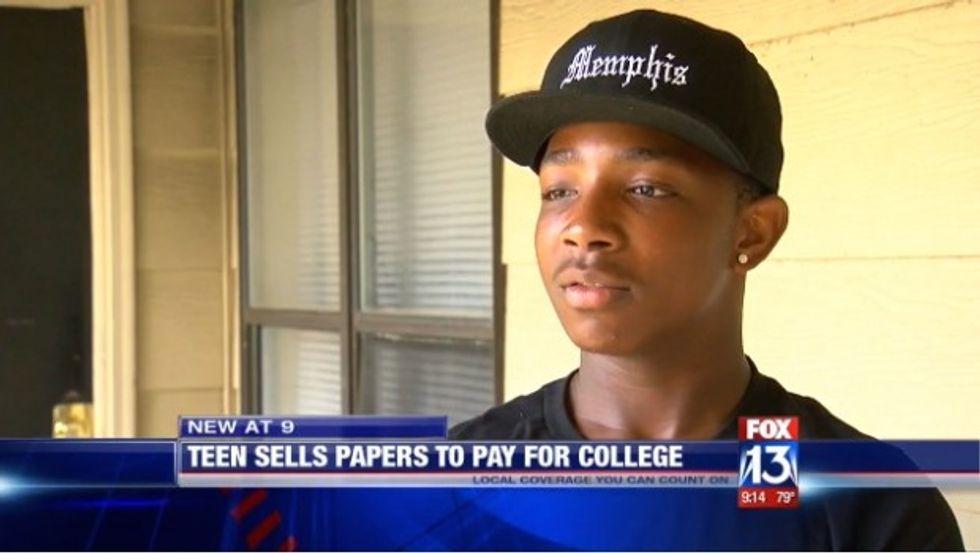 Image source: WHBQ-TV
King made roughly $200 a week for the past five years — starting at the age of 12 — selling newspapers at an intersection in West Memphis, WHBQ-TV reported. He managed to do this while being a straight-A student and participating in multiple extracurricular activities.
There was no fallback plan for the Memphis teen, who grew up in a single-parent home. Though his mother was not able to supply him with the financial support to needed pursue his dream of attending college, she provided a strong moral upbringing and always encouraged him to work hard.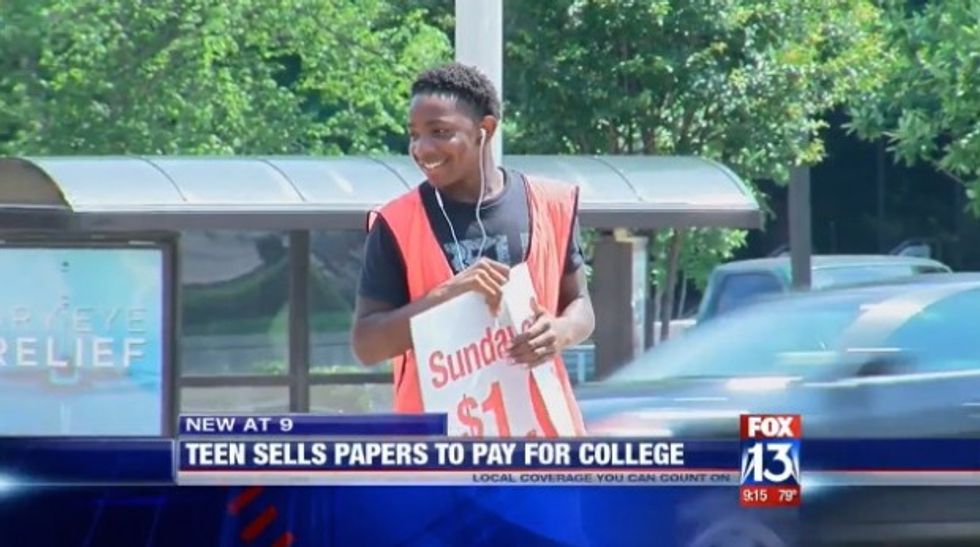 Image source: WHBQ-TV
King heeded his mother's advice, and now he has enough to pay for his entire college education.
"When it came down to school, my mom didn't have to come out of pocket to do anything [and] I didn't have to take out any loans to go to school," he told WHBQ.
King, who was just accepted into Tennessee State University, shared his key to success: "Make sure you surround yourself with people that's trying to go up in life and not trying to bring you down. Just stay positive and always believe in yourself and push for it."
Watch: