Prince William celebrated his third Father's Day Sunday with wife Kate and their two children, George and Charlotte.
In a special column published in Britain's Sunday Express newspaper, he urged fathers everywhere to have a conversation with their kids about mental health.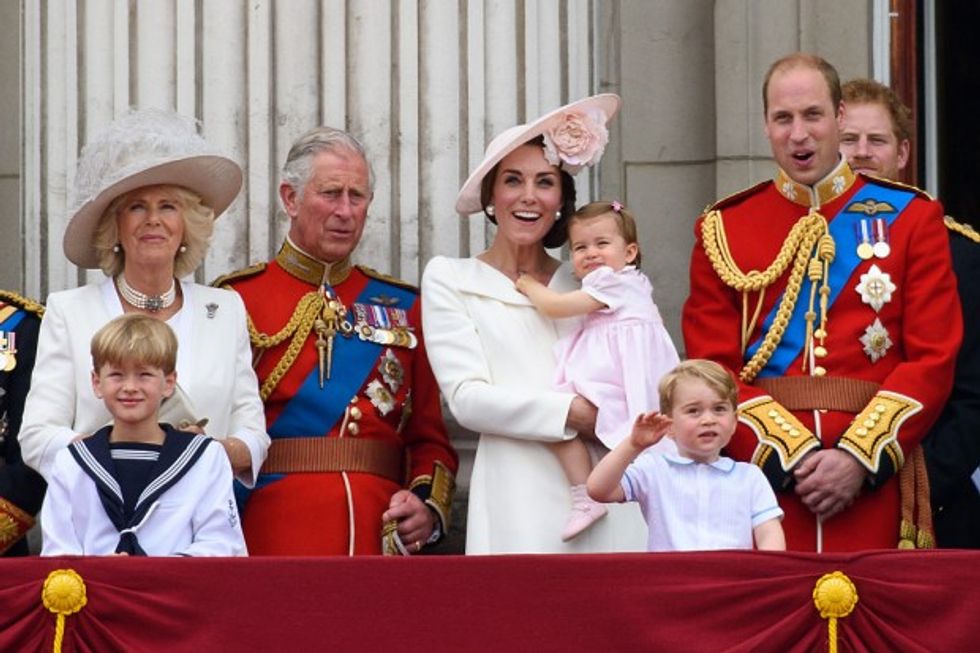 (L-R) Camilla, Duchess of Cornwall, Prince Charles of Wales, Catherine, Duchess of Cambridge, Princess Charlotte of Cambridge, Prince George Of Cambridge and Prince William, Duke of Cambridge on June 11, 2016 in London. (Photo by Ben A. Pruchnie/Getty Images)

William noted that this holiday is a time he spends reflecting on his children's needs, both mental and physical.
"It is often said that fathers can often find it hard to talk about their own feelings so there's no wonder they struggle to speak to their son or daughter about the topic," he wrote. "But we don't really have a choice."
The father of two added that a fifth of children will develop a mental health issue by their 11th birthday, a factor that has the power to "alter the course of a child's life forever" if left unaddressed.
From Express:
Recent surveys have found that more than half of parents have never broached the topic of mental well-being with their children, and a third would feel like failures if their child needed help.

That's so sad – no parents whose child needs help is a failure. Taking the next step and actually getting help is what matters. We know that fathers find asking for help harder than mothers.

Less than a third of fathers say they believe that the emotional needs of their children is a fundamental priority.
William asked fathers to reflect on how they personally handle the vocation of fatherhood and to "take a moment to ask their children how they are doing" this Father's Day.
"And know that if your son or daughter ever needs help, they need their father's guidance and support just as much as they need their mother's," he stressed.