An alleged carjacking in New Orleans was caught on camera Sunday night — and it appears to show two people being held at gunpoint by their attackers.
Surveillance footage shows three men and one woman walking down the middle of the street late at night. At first, they appear to pose no threat, but the footage later shows them return to where a man and a woman in a black Honda Civic are about to get out of the car.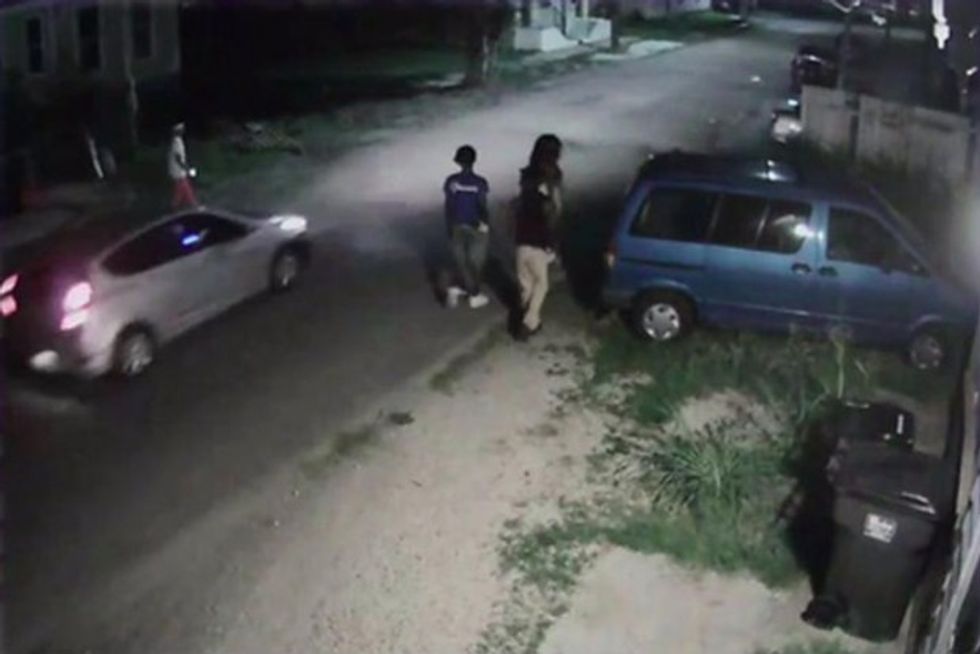 Image source: WGNO-TV
Two of the four alleged attackers can be seen on the driver's side of the vehicle, one of whom appears to be pointing a gun toward the inside of the car. Another suspect is on the passenger's side of the car where, moments later, he appears to be holding a woman at gunpoint while forcing her to the ground.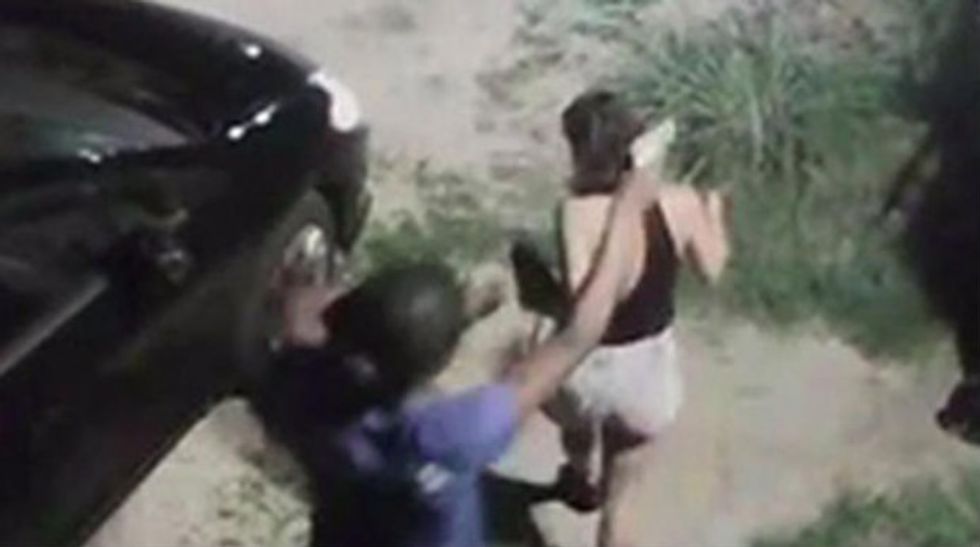 Image source: WGNO-TV
While it's not clear what exactly the fourth suspect was doing during this time, all four individuals then got in the car and took off, WGNO-TV reported.
Police told the outlet that the suspected carjackers took the woman's purse with them but left her cellphone, which she then used to call 911.
Police are now offering a reward of up to $2,500 for anyone with knowledge of the four suspects or their current whereabouts.
(H/T: WGNO-TV)
— 
Follow the author of this story on Twitter and Facebook: