The officer who pulled over Philando Castile did so because he thought Castile resembled a robbery suspect, according to purported police radio transmissions obtained by KARE-TV.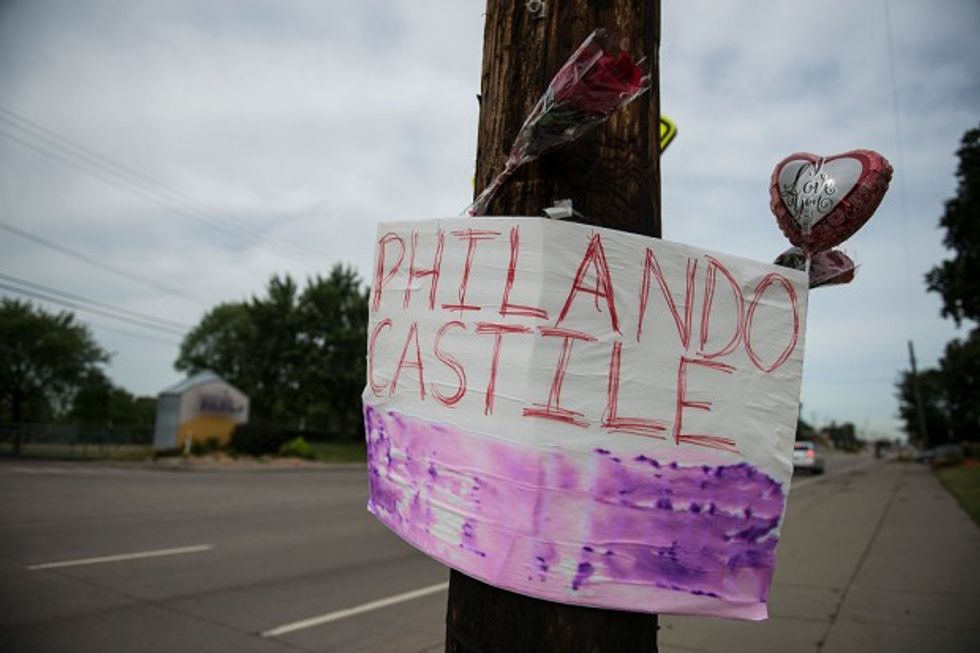 A memorial left for Philando Castile following the police shooting death of a black man on July 7, 2016 in St. Paul, Minnesota. Philando Castile was shot and killed July 6, 2016, by a police officer in Falcon Heights, MN. (Stephen Maturen/Getty Images)
"I'm going to stop a car," one of the officers said in the recording, adding, "The two occupants just look like people that were involved in a robbery."
"The driver looks more like one of our suspects, just 'cause of the wide-set nose," he added.
Tom Kelly — the lawyer representing St. Anthony police officer Jeronimo Yanez, who allegedly shot Castile — confirmed the details mentioned in the recording.
"They had a reasonable suspicion he may match the description of the suspect in the earlier robbery," Kelly told KARE.
Castile's car had a "brake light out," Kelly added to the station, which he said was the other reason Yanez and his partner, Joseph Kauser, pulled the car over.
Castile's family told KARE the officer's description of him sounded like racial profiling. Castile's uncle, Clarence Castile, told KARE that "it's hard to see a flared nostril from a car."
—
Follow the author of this story on Twitter and Facebook: