A photo of a coffee shop's sign went viral after a barista wrote that more polite and friendlier customers would be charged less for their coffee, according to WDBJ-TV.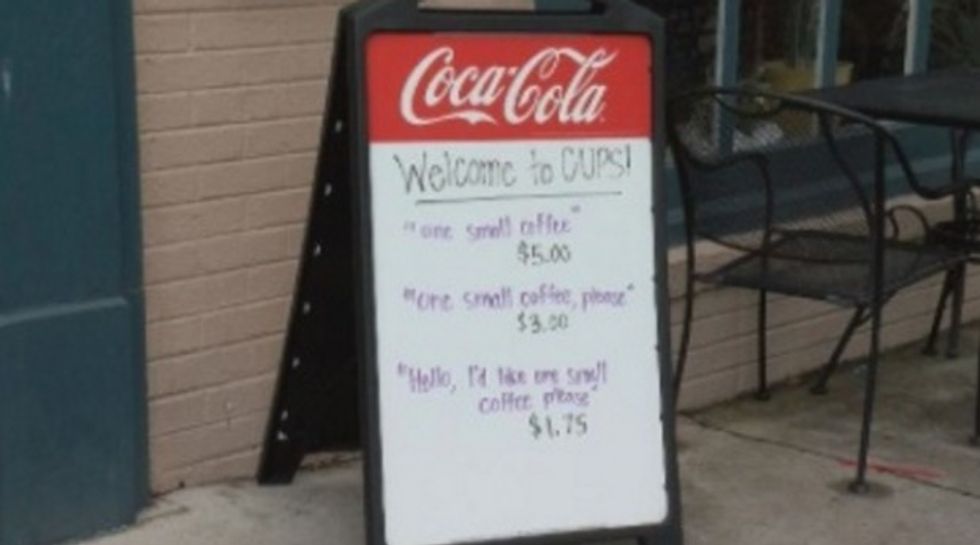 Image source: WDBJ-TV
The sign outside CUPS Coffee & Tea in Roanoke, Virginia, reads "Welcome to Cups!"
It continues:
"One small coffee"

$5.00

"One small coffee, please"

$3.00

"Hello, I'd like one small coffee please."

$1.75
Austin Simms, the barista who wrote the sign, told WDBJ he happened upon a big idea — tongue firmly in cheek, though.
"I decided because I need to solve all the injustices of the world to start charging more for people who didn't take the time to say hello and connect and realize we're all people behind the counter," Simms said.
Watch below:
—
Follow the author of this story on Twitter and Facebook: