VIENNA (AP) -- A document obtained by The Associated Press shows that key restrictions on Iran's nuclear program will ease in slightly more than a decade, halving the time Tehran would need to build a bomb.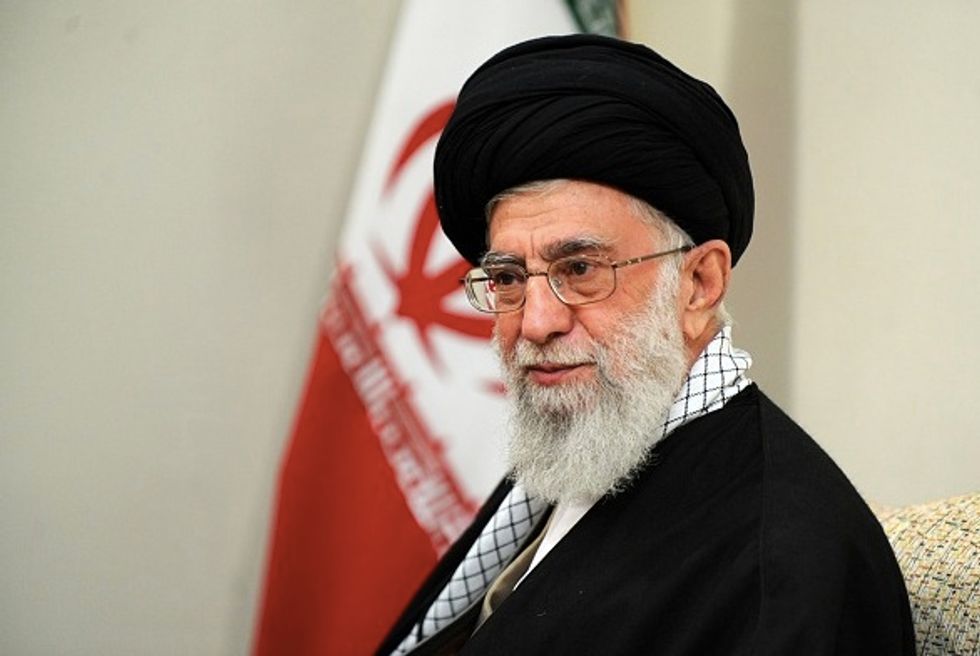 Iran Ayatollah Ali Khamenei (Image source; Pool/Iranian Religious Leader Press Office/Anadolu Agency/Getty Images)
The document is the only secret text linked to last year's agreement between Iran and six foreign powers. It says that after a period between 11 to 13 years, Iran can replace its 5,060 inefficient centrifuges with up to 3,500 advanced machines.
Since those are five times as efficient, the time Iran would need to make a weapon would drop from a year to six months.
Iran says its enrichment is peaceful, but the program could be used for nuclear warheads.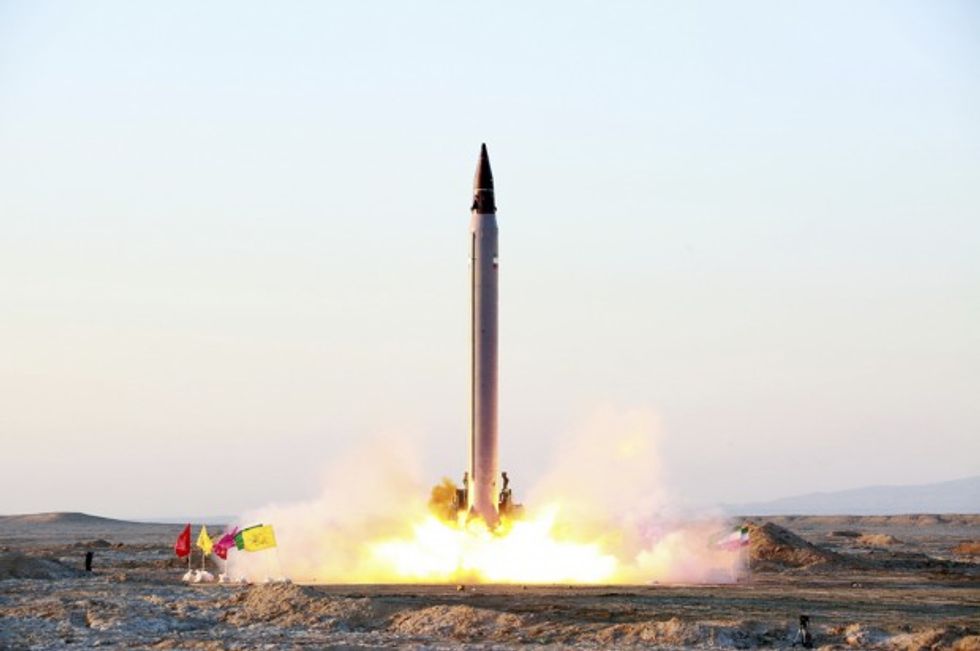 This picture released by the official website of the Iranian Defense Ministry on Sunday, Oct. 11, 2015, claims to show the launching of an Emad long-range ballistic surface-to-surface missile in an undisclosed location. Iran successfully test fired a new guided long-range ballistic surface-to-surface missile, state TV reported on Sunday. It was the first such a test since Iran and world powers reach a historical nuclear deal. Iran's Defense Minister Gen. Hossein Dehghan, told the channel that the liquid-fuel missile "will obviously boost the strategic deterrence capability of our armed forces." (Iranian Defense Ministry via AP)
Two diplomats providing the information Monday demanded anonymity because they weren't authorized to do so.
—