An Oklahoma police department has received several death threats after one of its officers fatally shot a family's 3-year-old dog last weekend.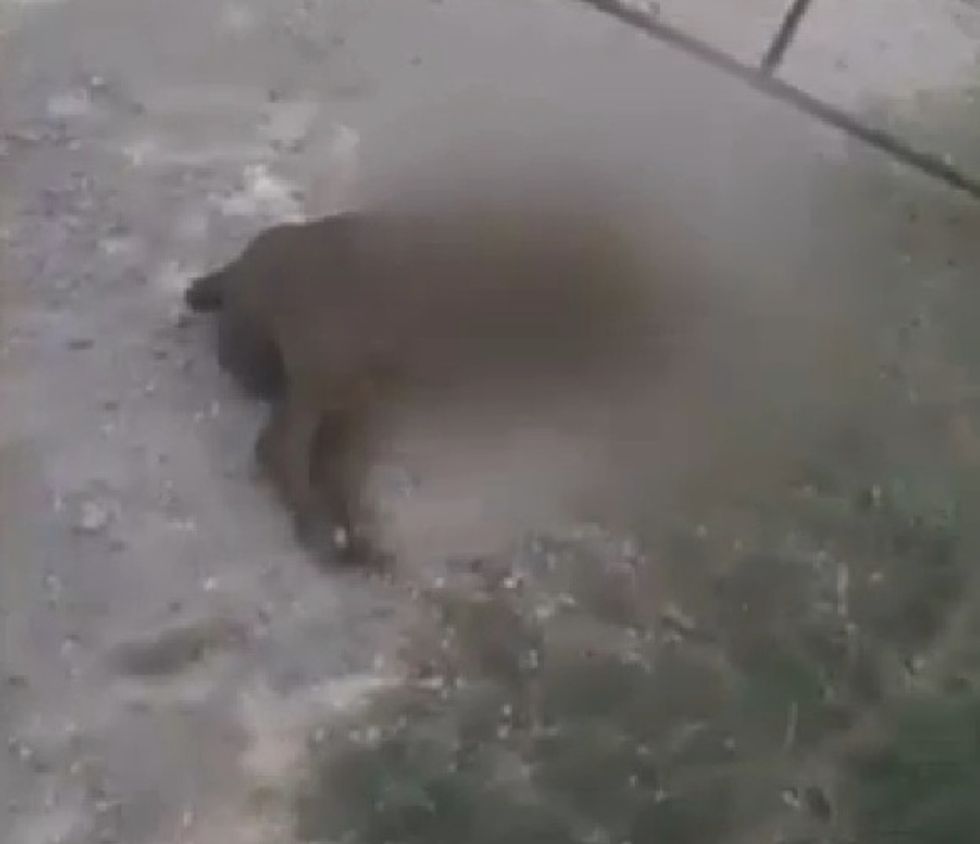 Image source: KWTV-TV
One of the threats involved shooting the children of the officer in question, KWTV-TV reported.
Wynnewood Police Chief Ken Moore told the station that he's concerned about the threats, especially in light of police officers being killed in recent attacks.
"We do want to tell the family that we're very sorry that this happened," Moore told the station.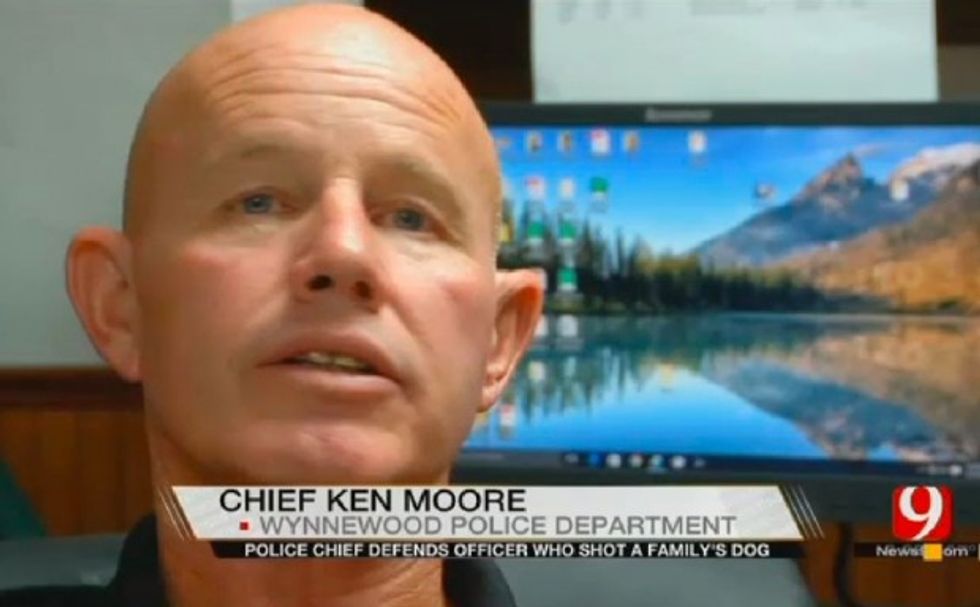 Image source: KWTV-TV
The officer was serving a warrant for a man whose last known address was listed as the family's address. Moore told KWTV that the officer didn't realize the dog — a bulldog-pit bull mix — was around the corner.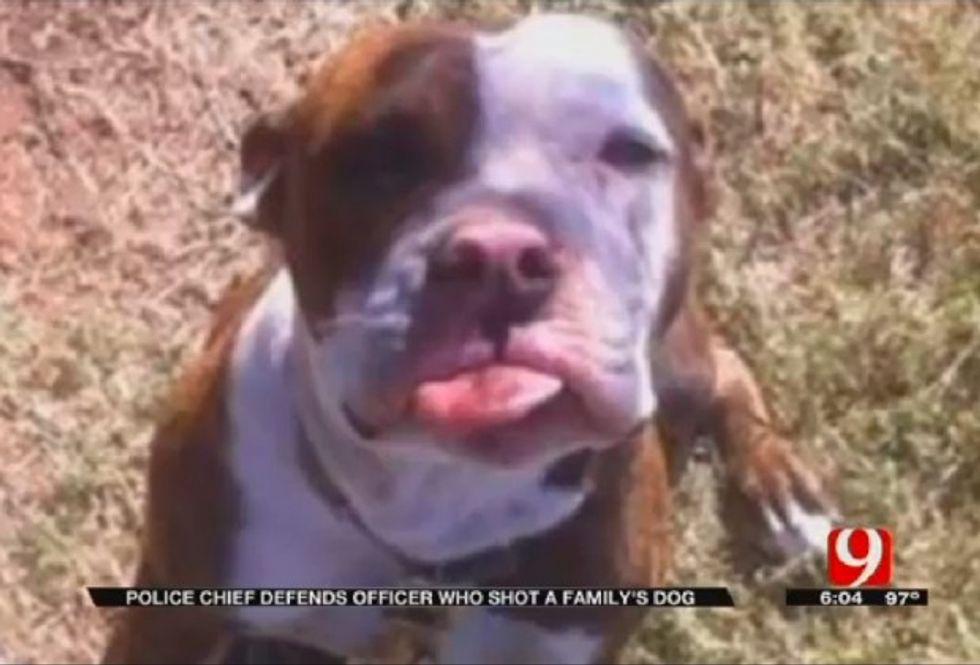 Image source: KWTV-TV
"He said the dog came at him. He kicked it back," Moore told the station. "The dog came at him again, and he was forced to shoot him."
Vickie Malone said her family was celebrating a birthday that day and that several kids were inside the house when the shooting occurred.
"We hear a bang," a tearful Malone told KWTV. "My son looked out the window, and he said 'Mom, something is wrong with Opie.'"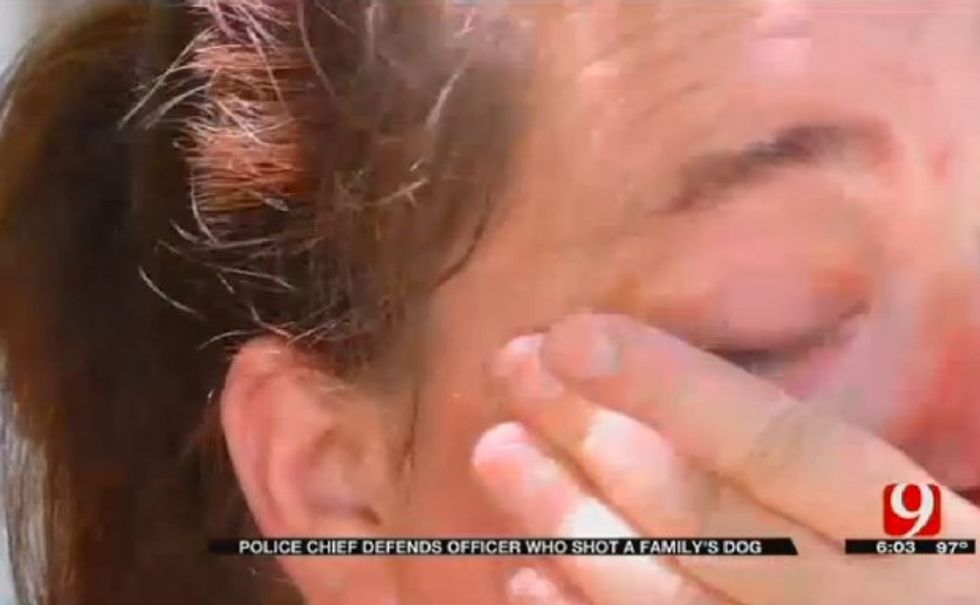 Image source: KWTV-TV
Rushing outside, the family saw Opie gasping for breath on the gravel, Malone told the station, adding that they asked the officer to put the dog out of his misery. So the officer got a rifle from his patrol car and shot the dog again, Malone added.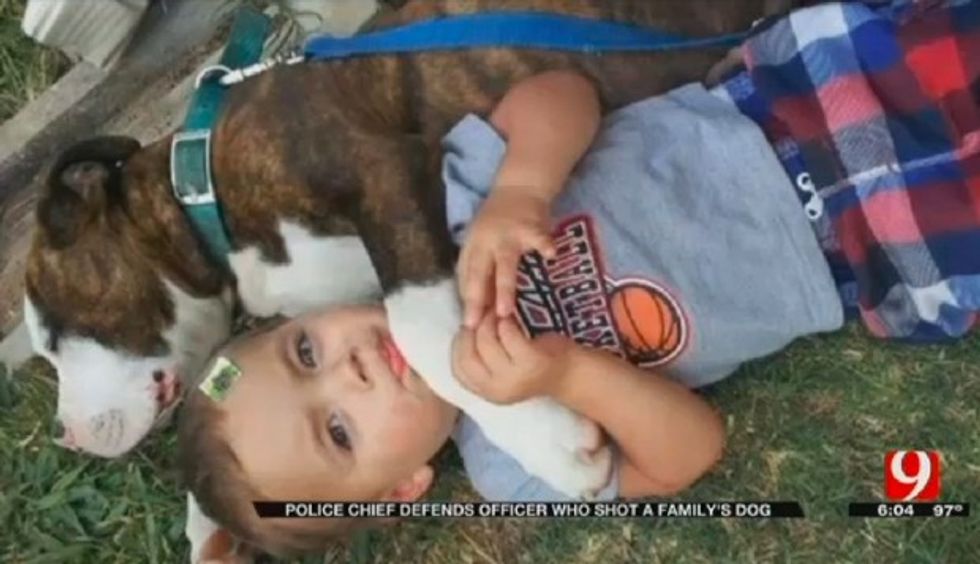 Image source: KWTV-TV
"We have a right to defend ourselves, so I stand by my officer in the decision that he made," Moore told KWTV, noting that his officer believed the dog was vicious.
Malone told the station the children witnessed Opie getting shot the second time: "My kids were all lined up at the window watching."
Opie belonged to one of the boys, a 5-year-old, who told KWTV he "really loved him so much, but I want him to come back alive."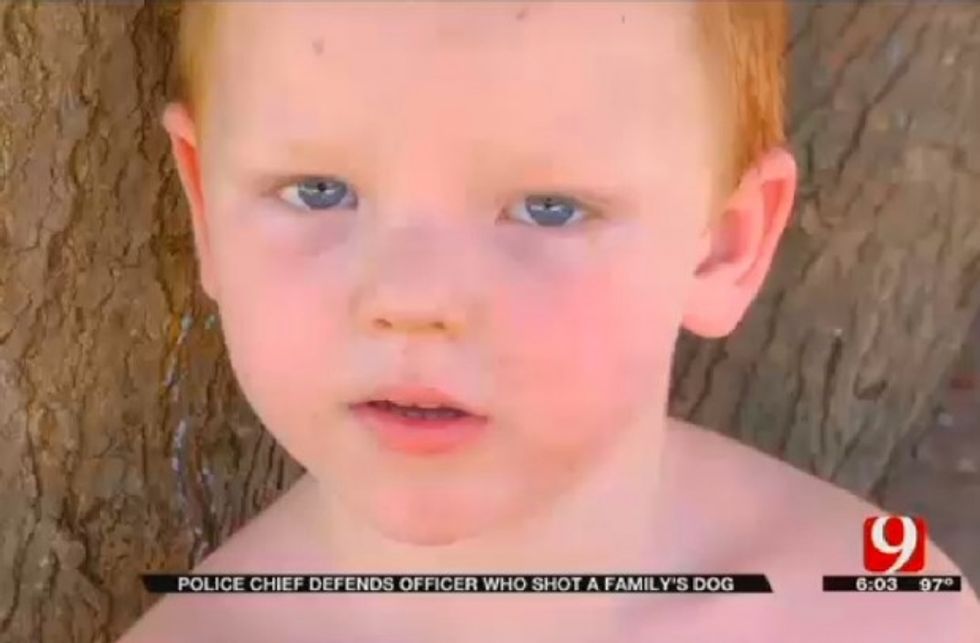 Image source: KWTV-TV
The kids made a cross for Opie and buried him in the backyard, the station reported.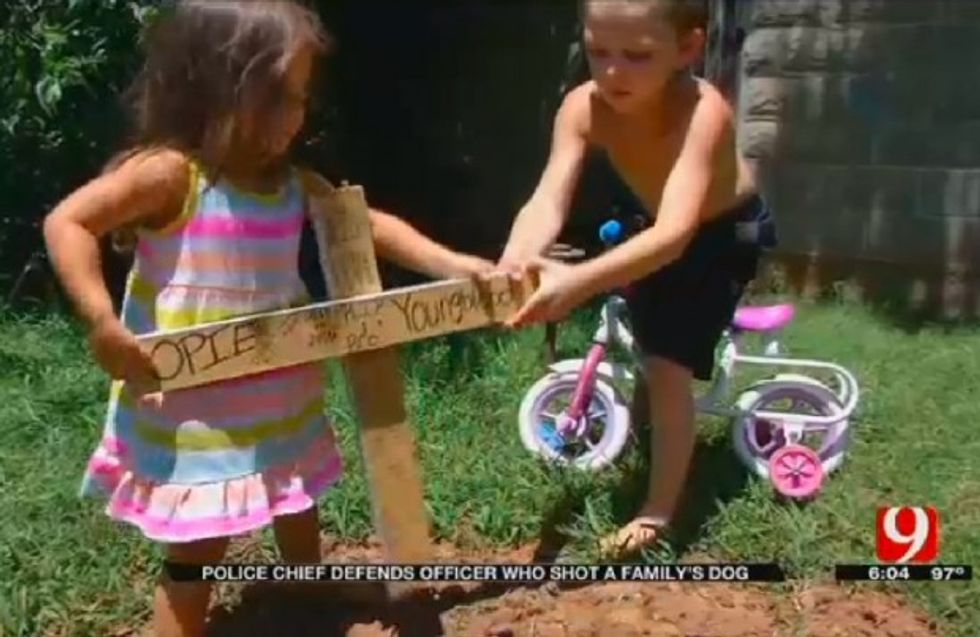 Image source: KWTV-TV
Here's the KWTV report: