A representative of country music duo Florida Georgia Line reportedly requested no law enforcement be allowed backstage access while the band was "on the grounds" of the Country Thunder Musical Festival in Kenosha, Wisconsin, this weekend.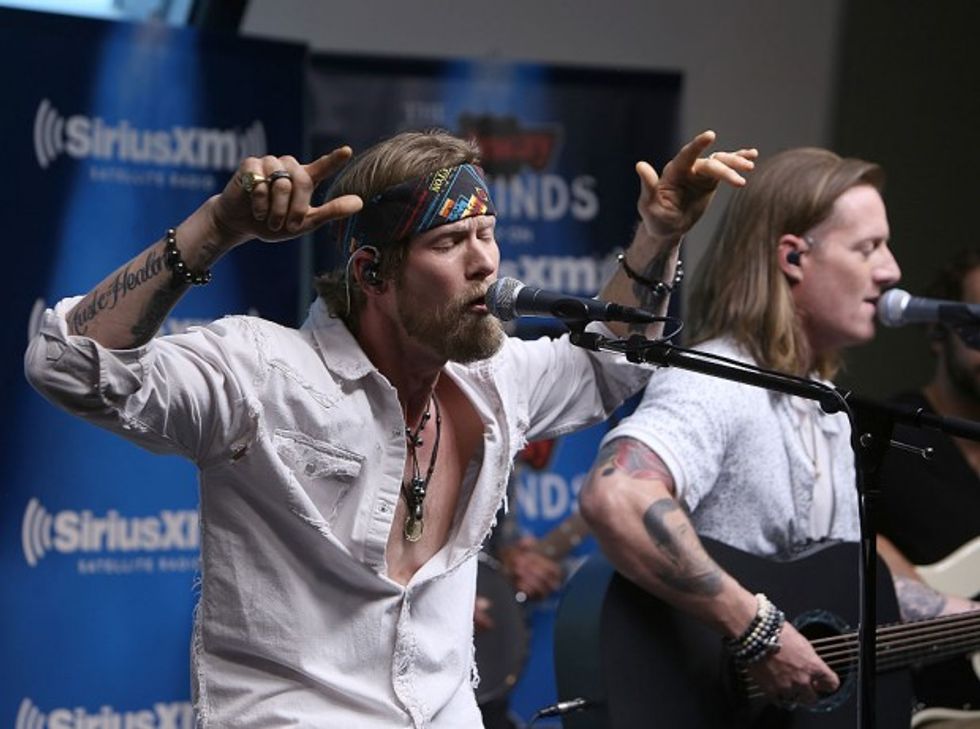 NASHVILLE, TN - JUNE 07: Brian Kelley and Tyler Hubbard from the band Florida Georgia Line perform live on SiriusXM's The Highway Channel in the SiriusXM Nashville Studios at SIRIUS XM Studio on June 7, 2016 in Nashville, Tennessee. (Photo by Anna Webber/Getty Images for SiriusXM)

Two different sheriffs, Kenosha County Sheriff David Beth and Jones County Sheriff Greg Graver, both confirmed the strange request to FOX411.
"I was informed the [Florida Georgia Line] spokesperson had made the request prior to the concert that no law enforcement be backstage while they were on the grounds," Beth told the website.
The request was ultimately denied by management of the music festival due to security concerns. However, the reason for the request remains a mystery.
Graver also said he was told "Florida Georgia Line didn't want any law enforcement behind before, during or after the show." He said the request was not "normal" based on his experiences.
When the famous country singers later requested a police escort after their concert on Saturday, Graver said he "denied it."
"Part of it was because we're busy, and part of it was I didn't talk to them directly and I wished they would have reached out to me," he told FOX411. "They didn't want us backstage so we just opted out of the escort. It's not something that we're mandated to do."
The band issued a brief statement Sunday on Twitter, proclaiming their respect for law enforcement.
https://t.co/RMpNbj4MtC

— Florida Georgia Line (@Florida Georgia Line) 1469389099.0
More from Fox News below:
---