Emails recently released by Wikileaks reveal how staffers reacted to Democratic National Committee Chair Debbie Wasserman Schultz requesting a statement recognizing Holocaust Remembrance Day, or Yom Hoshoah.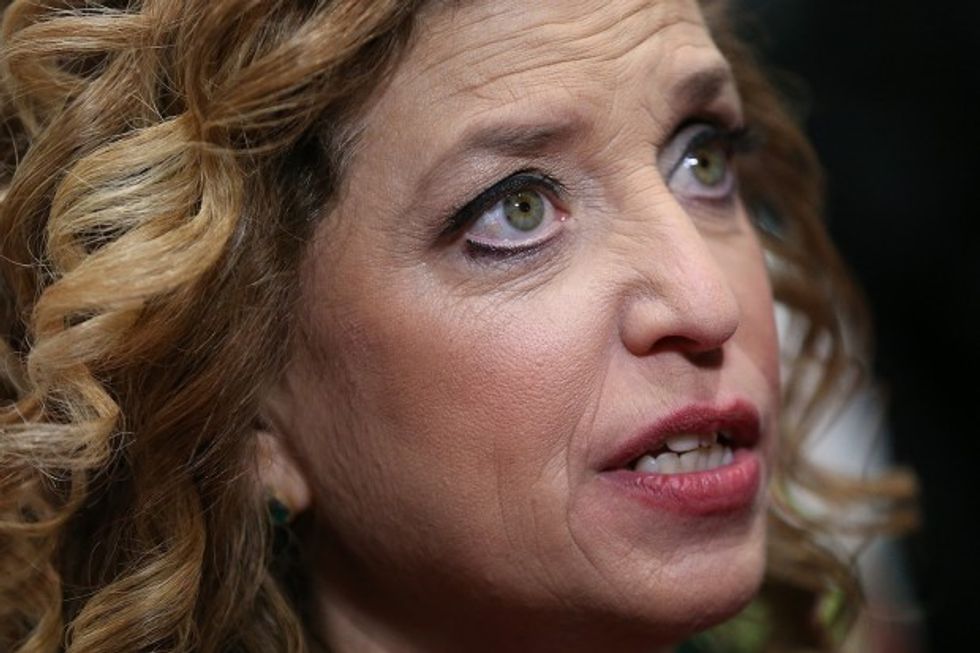 CHARLESTON, SC - JANUARY 17: U.S. Representative Debbie Wasserman Schultz (D-FL 23rd District) and chair of the Democratic National Committee (DNC) speaks to reporters in the spin room after watching tonight's democratic presidential debate at the Gaillard Center on January 17, 2016 in Charleston, South Carolina. Democratic presidential hopefuls Hillary Clinton, Bernie Sanders and Martin O'Malley spent yesterday campaigning in South Carolina in lead up to tonight's debate. (Photo by Andrew Burton/Getty Images)
In a May 2012 email with the subject line "Yom Hashoah statement," Schultz wrote: "We need to do a statement from the DNC. Is there a reason we haven't?"
While tone is difficult to assess in an email, DNC staffer Kate Houghton appeared to be irked by the request.
"We aren't going to do statements for every Jewish holiday unless she wants to do them for every religious holiday and trust me, this Catholic can give you a list of them," she wrote. "Also when she does an official statement it makes very little sense to have two statements out there in her voice."
Senior communications director Ryan Banfill then reminded her Yom Hashoah is about "remembering the Holocaust." He also added, "never forget."
Houghton responded by rattling off a list of other genocides.
"Yup… or Darfur or Armenia or Rwanda or Bosnia (which PS is where my husband served). Does she want us to do one for each other those remembrance days as well?" she said.
Read the entire email exchange here.
(H/T: Daily Caller)
---