Two U.S. soldiers were fatally shot outside a South Carolina bar Sunday while trying to protect a woman running from another man.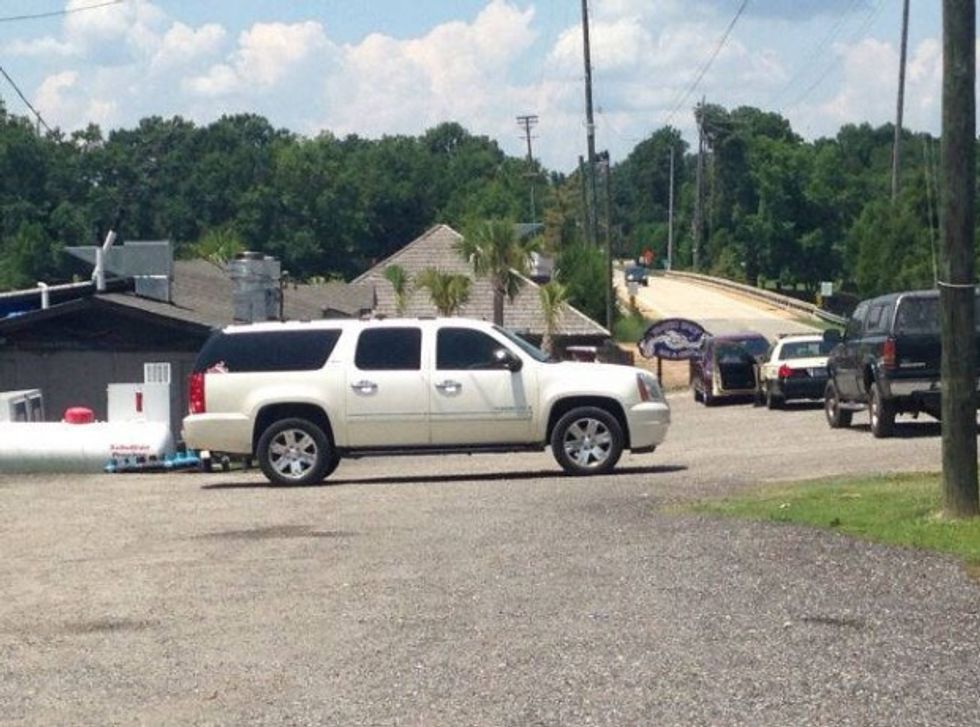 Image source: WIS-TV
South Carolina National Guard Staff Sgt. Charles Allen Judge Jr., 40, and Ft. Jackson soldier Jonathon Michael Prins, 29, both died after confronting 25-year-old Joseph Mills outside the Frayed Knot Bar and Grill in Lake Murray, South Carolina, about 40 miles west of Fort Jackson, police said.
Police said Mills was chasing the woman with a gun because she allegedly took drugs from him. Mills was then allegedly confronted by a group of people threatening to "lynch" him after which he opened fire. Everyone fled except Judge and Prins, WIS-TV reported.
"Mr. Judge and Mr. Prins were attempting to intervene and resolve the situation peacefully," a spokesman for the Lexington County Sheriff's Department said.
One of the two victims was determined dead at the scene; the other was taken to a nearby hospital where he later died.
Judge and Prins were friends, the station said. Judge was an Iraq war veteran and Prins was a drill instructor at Fort Jackson. Prins leaves behind three small children. Judge had two kids.
"I think if both of those gentlemen, Chuck and Jonathon, if they would've known what the outcome was going to be before they did what they did they still would've done it," Jon Adams, one of Judge's friends, said.
Mills was previously arrested in November 2014 for alleged criminal domestic violence. In November 2015 he was arrested on suspicion of drug possession. He's been charged with two counts of murder in connection with the shooting.
The condition of the woman Mills was chasing is unclear.
(H/T: Fox News)
—
Follow the author of this story on Twitter and Facebook: