When Jordan Buranskas realized her purse was missing, she and her boyfriend Jack Mackercher couldn't agree on a possible location.
"We actually got into a little bit of an argument about it," Buranskas told WLS-TV. "He thought I left it at the restaurant the night before."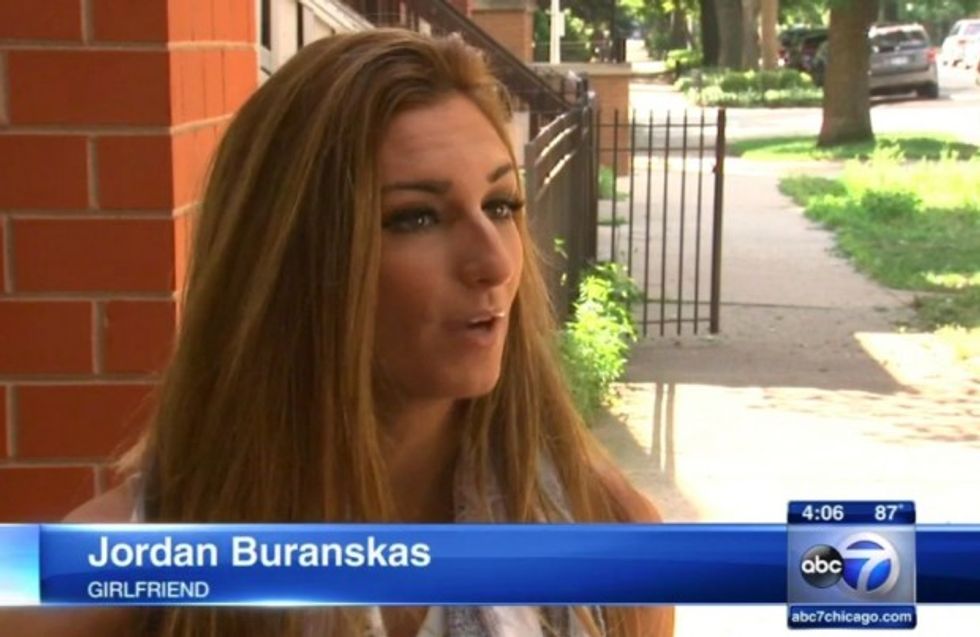 Image source: WLS-TV
So the Chicago couple scrolled through surveillance video set up in their Bucktown home to see if they could spot the missing purse.
But when the video hit the 3:30 a.m. Monday mark, they saw something they didn't bargain for.
"I'm like, 'Why are you at the top of the stairs wearing a white hoodie before we went to bed?' She's like, 'I wasn't at the top of the stairs,'" Mackercher recalled to WLS. "So that's when you go flush and start to freak out a little bit."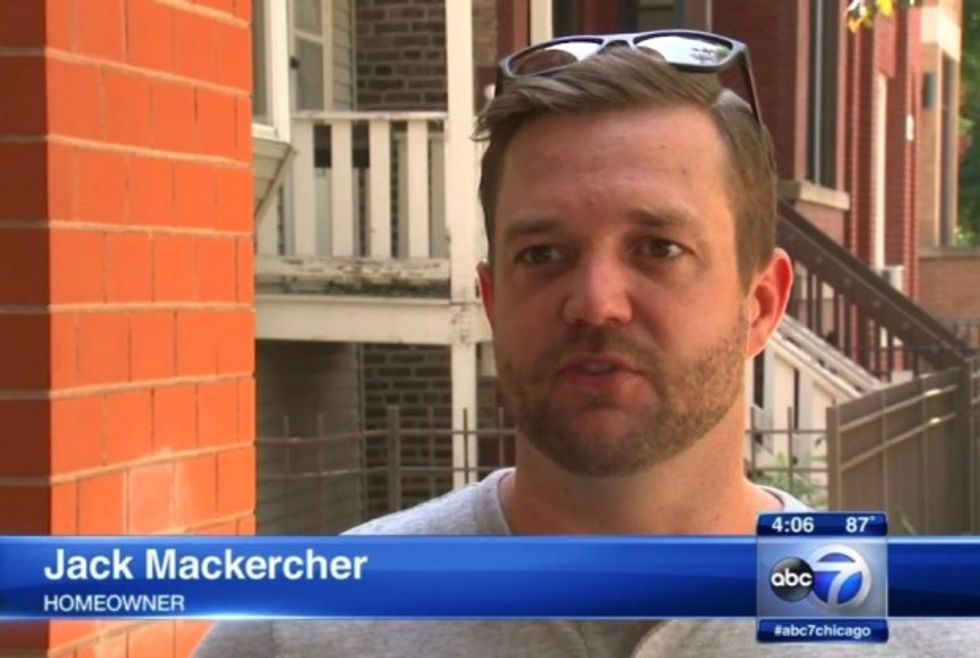 Image source: WLS-TV
Turns out a man had entered the residence through an unlocked door and was seen on the video at the top of the stairs, looking down to the floor below where the couple had fallen asleep on a couch.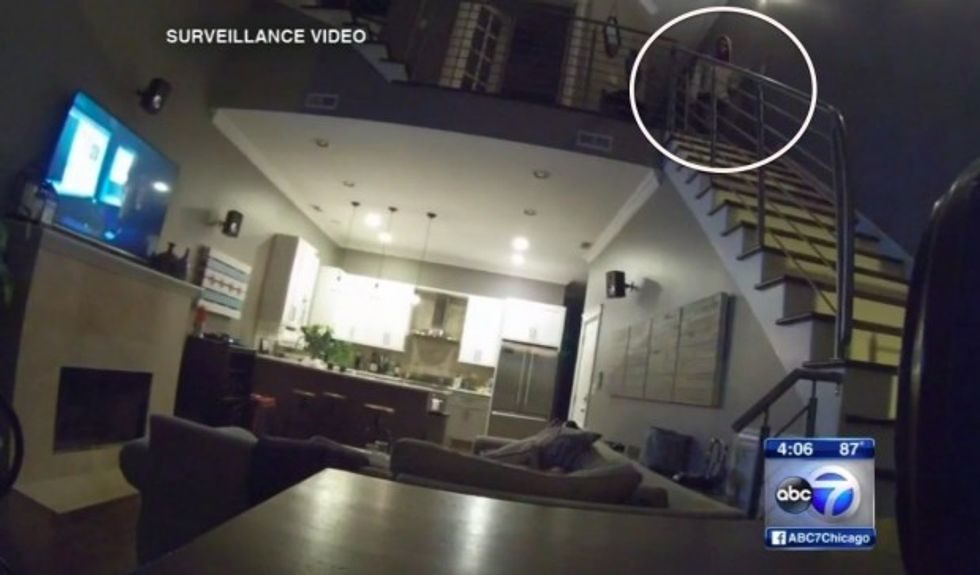 Image source: WLS-TV
"He stood there for about 5 minutes the first time then walked away, then came back and hovered over us again for another 5 minutes," Buranskas told the station.
The suspect is believed to be the "Creeper Ghost," who's apparently behind other neighborhood heists.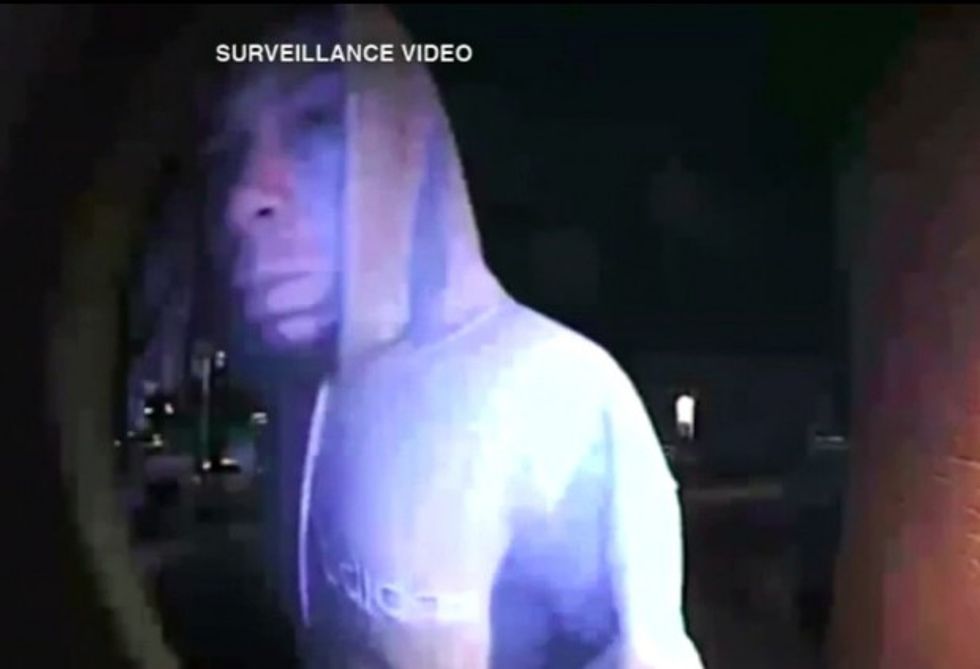 Image source: WLS-TV
The nickname is apt: He apparently moved through the couple's home so quietly that their dogs sleeping at their feet didn't even wake up.
The couple told WGN-TV they believe the intruder got in via the building's back fire escape and an unlocked sliding door that leads into the master bedroom. The only missing item was the purse, they added to WGN, and detectives are investigating.
Mackercher told WLS he's hopeful the "Creeper Ghost" will be caught.
"If you want to come out here and steal," Mackercher said, "you're going to be on video."
This story has been updated.
(H/T: Daily Mail)