Another university has reportedly banned conservative pundit Ben Shapiro from speaking at a campus event.
The decision was announced Monday in a blog post published on Shapiro's Daily Wire. In the post, John Minster, vice president of DePaul University's Young Americans for Freedom chapter, lamented the collapse of free thought and discussion on the increasingly liberal American campus scene.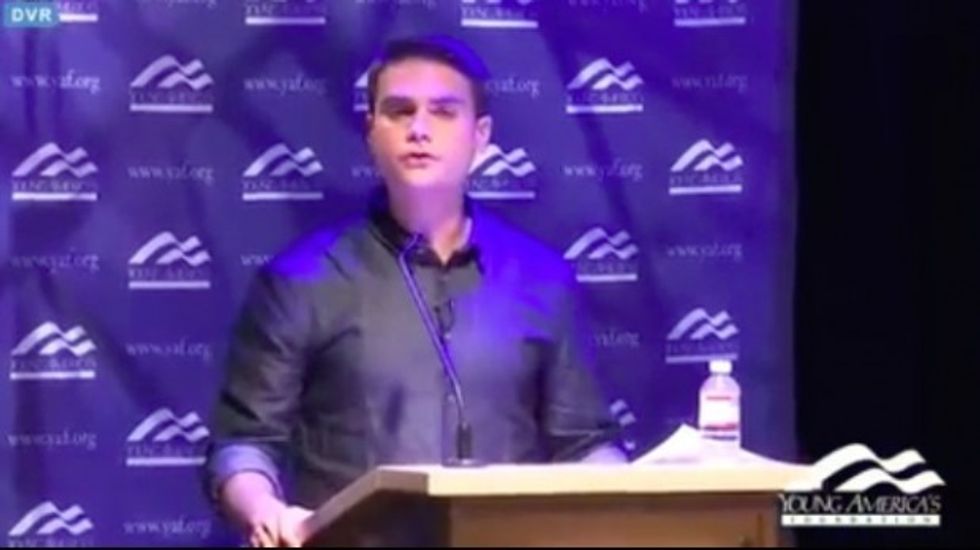 Ben Shapiro speaks at California State University Los Angeles on Feb. 5. (Image source: YouTube)
"Given the experiences and security concerns that some other schools have had with Ben Shapiro speaking on their campuses, DePaul cannot agree to allow him to speak on our campus at this time," the university's vice president of facilities operations reportedly told YAF in an email last week.
Following the announcement, both Shapiro and YAF provided statements to Minster.
"It's both pathetic and predictable that the University is happy to grant a veto on speakers to snowflake leftists so long as the leftists threaten violence," Shapiro said. "This is how free speech dies: when people in power cave to the bullies rather than standing up for basic rights."
"If DePaul cannot trust its delicate liberal snowflake students and administrators to allow Ben to speak his mind safely and freely, it has utterly failed in its mission to '[foster] a community that welcomes open discourse.' Make no mistake, any security concerns we face on campuses are 100 percent incited by the censorious, intolerant Left," YAF said.
Minster cited the decision to ban Shapiro as evidence that the fundamental American values listed in the First Amendment are "under attack" in the realm of higher education.
Shapiro's former fellow Breitbart editor Milo Yiannopoulos was also banned from speaking at DePaul after the conservative provocateur spoke at an on-campus event earlier this year and drew angry crowds of student activists.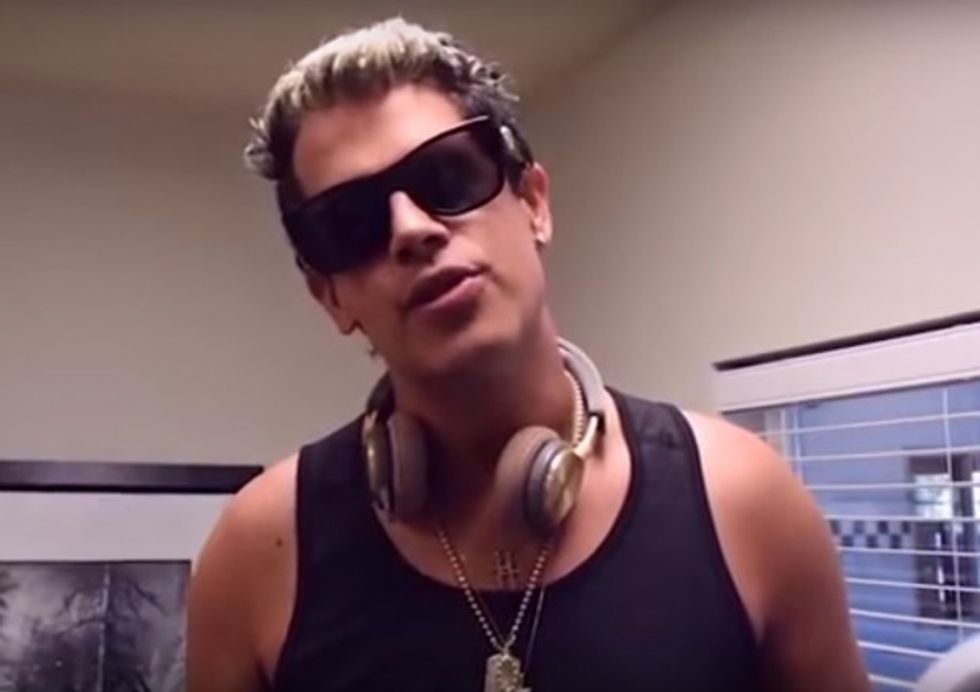 Milo Yiannopoulos (Image source: YouTube)

It's not the first time a university tried to block Shapiro from sharing his perceived controversial political views with students. In February, he was banned from speaking at California State University Los Angeles after protesters pressured administrators by deeming Shapiro's message to be one of racism and intolerance.
Minster concludes his post with a personal account of his first days at DePaul. He described the confidence he felt that "DePaul, while it was likely opposed to most conservative values, would still allow conservative speakers like Ben Shapiro to be heard just the same as they have other speakers like convicted Palestinian terrorist Rasmea Odeh; that DePaul, while undoubtedly liberal, would still uphold the founding values of freedom of speech and expression."
"I hope I wasn't wrong," Minster writes.
The post ends with a plea from DePaul's YAF chapter, urging the university "to reverse this disgraceful decision."