Hillary Clinton's chances of winning the White House and becoming the 45th president of the United States are looking good — that is, if you're relying on the judgment of 82 percent of the individuals who responded to CNN's most recent Political Prediction Market. While the survey is unscientific and by no means an actual poll, it is an interesting insight into what online users predict will happen this November.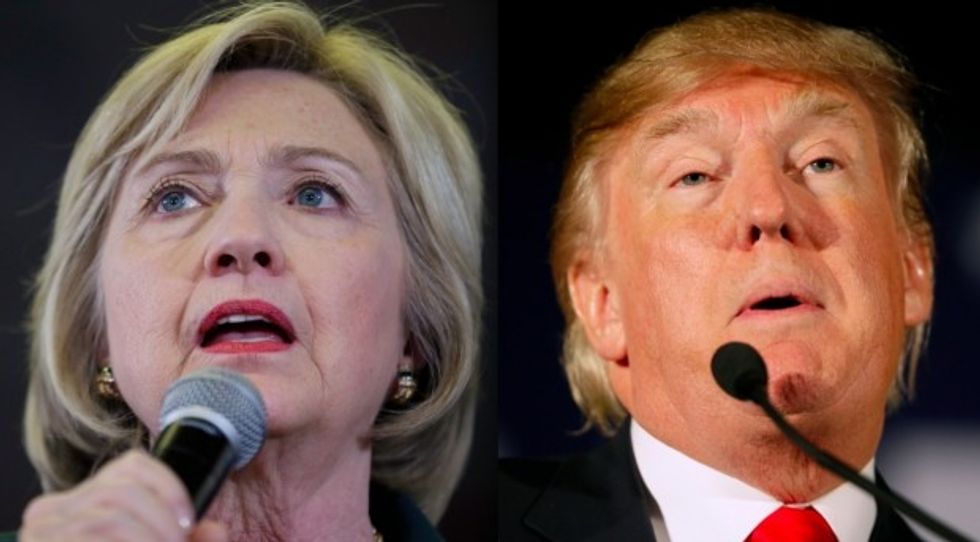 AP Photos/Charlie Neibergall
The survey results found that the Democrat's chances of winning the presidency are at a whopping 82 percent, while just 18 percent believe Republican Donald Trump will take the Oval Office. The results came just one week after the Democratic National Convention in Philadelphia.
According to the most recent CNN/ORC poll, Clinton now leads the Republican presidential nominee 52-43. In the days right after the Republican National Convention in Cleveland just two weeks ago, Trump boasted a one-point advantage over his Democratic rival, his largest up to that time.
But that lead seems to have evaporated after what some called a "dark" RNC address delivered by Trump, followed by what pundits called a more optimistic speech given by Clinton at the DNC. Trump countered those claims by calling Clinton's speech "fantasy," adding that she is "unfit to lead the country."
The survey also comes on the heels of what has been a rough week for the Trump campaign in light of the nominee's controversial comments about the parents of a fallen Muslim-American Army Captain who died in 2004 while fighting in Iraq.
—
Follow the author of this story on Twitter and Facebook: