While his patrol car's dashcam video was rolling, Sgt. Jim Smith walked up to the driver's side window of a vehicle on a routine stop earlier this month in Ohio.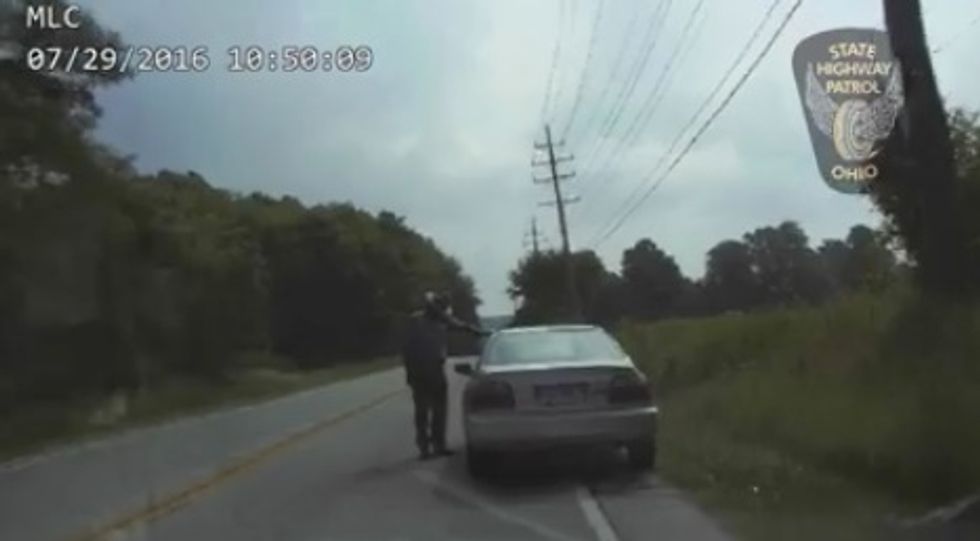 Image source: Ohio State Highway Patrol, Facebook
But seconds after Smith and the driver began talking, nothing was routine anymore.
An SUV quickly entered the dashcam frame, seemingly hitting Smith's cruiser and then barreling toward the pulled-over car.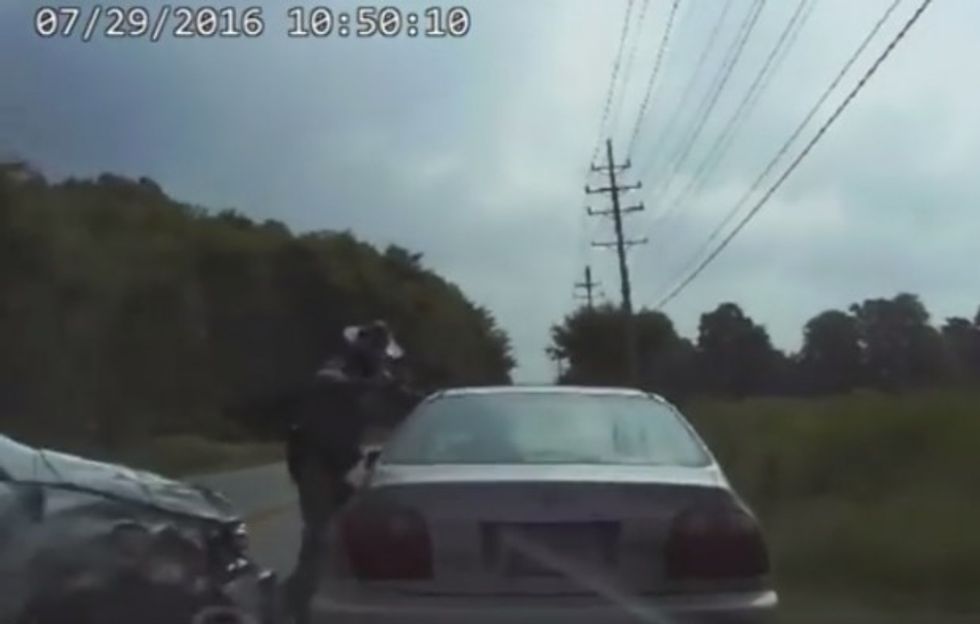 Image source: Facebook
The SUV hit the car and Smith, who was seen being thrown on the hood of the SUV as it continued down the road about another 20 feet until it came to a stop.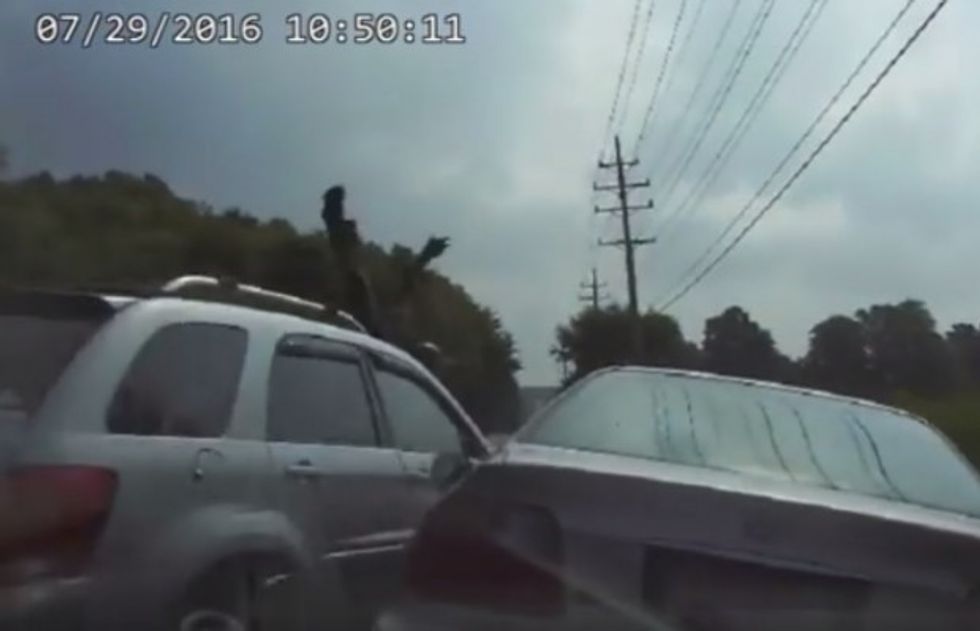 Image source: Facebook
Smith wasn't visible by the end of the clip, but his hat was seen rolling on the pavement where he first got hit as the pulled-over driver got out of her vehicle through the her window and ran over to assist Smith.
"Thankfully, his injuries weren't life threatening. But dashcam video of the incident shows the dangerous nature of these crashes," the Ohio State Highway Patrol wrote on Facebook, adding a warning to drivers to remember to merge to another lane when they see a patrol vehicle pull over a driver.
"By moving over, motorists are helping to protect the lives of everyone who works on our roadways or uses them to travel," Lt. Robert Sellers, OSHP Public Affairs Commander, said in a statement. "It's not just the law. It's the right thing to do."
Watch below:
(H/T: WJW-TV)
—
Follow the author of this story on Twitter and Facebook: